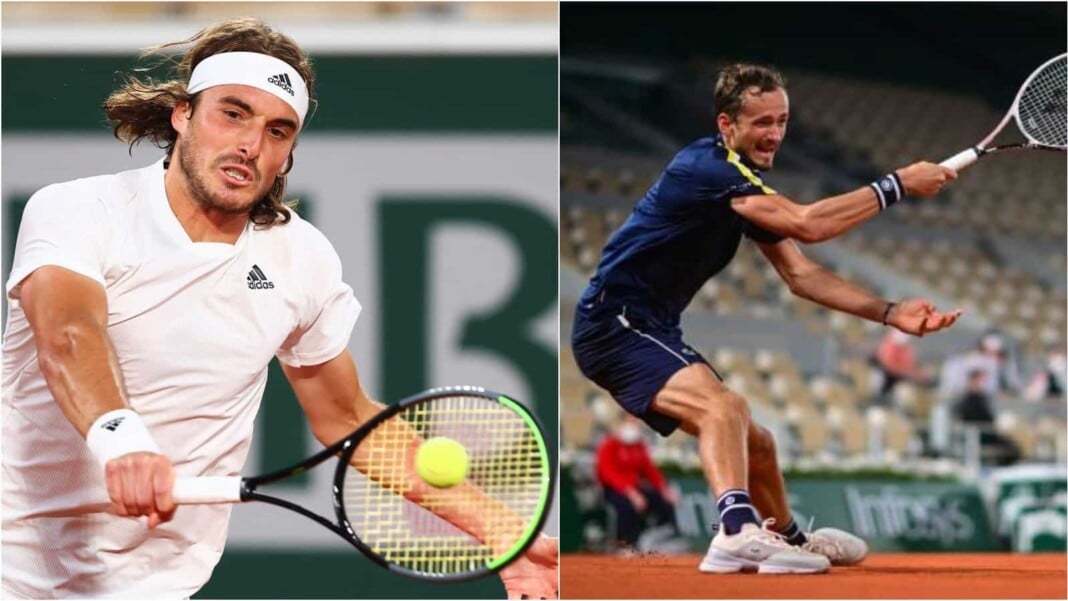 Stefanos Tsitsipas reaches his 2nd successive quarter-final at the French Open after another routine Clay victory this season against Pablo Carreno-Busta in the 4th round of the French Open 2021.
Stefanos reached the semi-final last year losing to runner-up Novak Djokovic in what was a thrilling 5-set battle between the two. As he moves into another quarter-final, he will be looking to continue his season long golden form on Clay as he won his 20th match of the season on Clay and extends his record to 20-3 for the season.
Speaking after his 4th round victory, Stefanos spoke about his strategy about how he planned his 4th round win and later talked about his plan against Daniil Medvedev, who makes his quarter-final debut at the French Open this year.
"I had high expectations of him" Tsitsipas analyses his match against Busta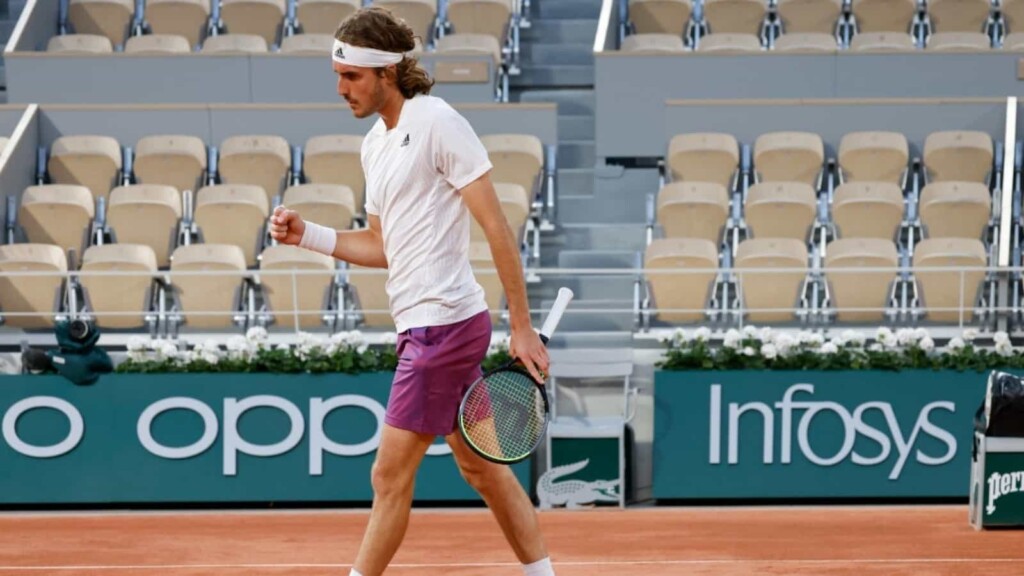 Stefanos and Pablo had met twice before this match, once on Clay and once on Hardcourt with the Greek winning on both the occasions.
"I remember having faced him before. I think every single match I've had against him was a learning experience. I had high expectations of him and that's a good thing, going into the match having higher expectations than your opponent might play. I also had a great start where I didn't let him attack a lot, I didn't give him not much space to get going," Stefanos said.
"My performance was good, I was mentally there in every single game. Whether I was serving or not, I was very concentrated in the procedure and the process, and I did my thing the way I did." added Stefanos about his performance against Busta.
"I just have to play my game" Stefanos Tsitsipas on his meeting with Medvedev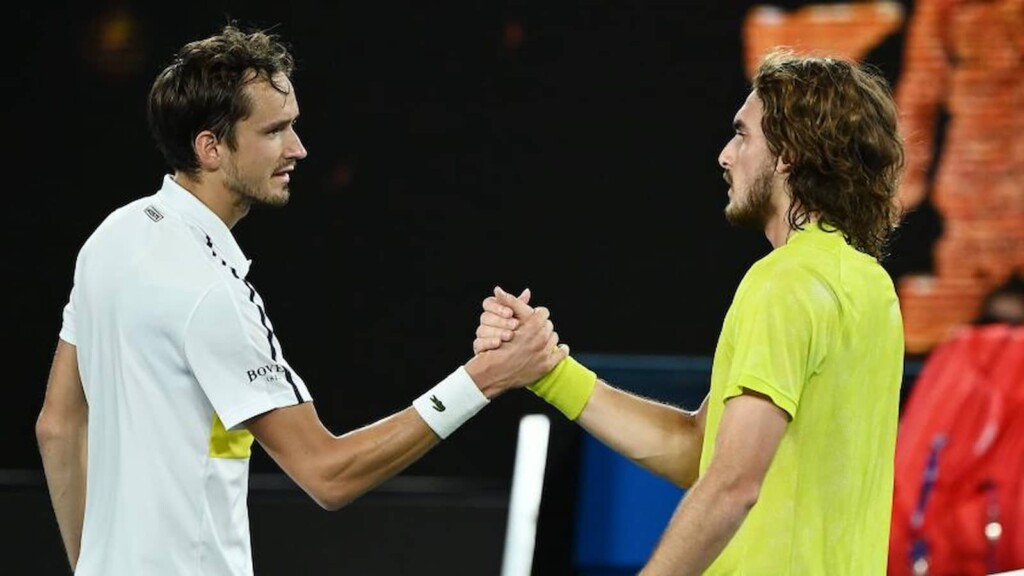 Stefanos will meet Daniil Medvedev for the 8th time on the tour with Medvedev having a 6-1 lead in their previous 7 meetings which includes victory in their only Clay meeting. However, Stefanos can grab a win this time around against Medvedev who is on a dream run at the Grand Slam.
"He does serve extremely well, I have to say. He has improved over the years with his serve. This is going to be something that I'll have to face. Of course, myself playing well, I feel like I don't have to think about who I'm facing or not. I just have to play my game and let the rest be witnessed." spoke Stefanos about his quarter-final opponent Medvedev who's just dropped 1 set in Paris this year.
Stefanos Tsitsipas will meet Daniil Medvedev in the quarter-finals on the 8th June, 2021 for a place in the semi-finals.
Also Read: French Open 2021: Stefanos Tsitsipas vs Daniil Medvedev Preview, Head to Head and Prediction for Roland Garros