Stefanos Tsitsipas is having one of the best seasons of his career. He has won 2 titles which included the 2021 Rome Masters and the 2021 Lyon Open.
Tsitsipas had an amazing fortnight at the Roland Garros finishing as the runner-up at the French Open 2021 losing to Novak Djokovic after having won the first two sets pushing the World No. 1 on the ropes and forcing him to make one of his greatest comebacks in a Grand Slam final.
Apart from his success on Clay, Stefanos also reached the semi-finals at the 2021 Australian Open and also made it till the finals of the 2021 Acapulco Open and 2021 Barcelona Open. With such a fantastic run this season, many fans are hoping to see the 22-year old clinch his maiden Grand Slam title at the Wimbledon 2021.
Stefanos Tsitsipas could meet Novak Djokovic in the semi-finals of the Wimbledon 2021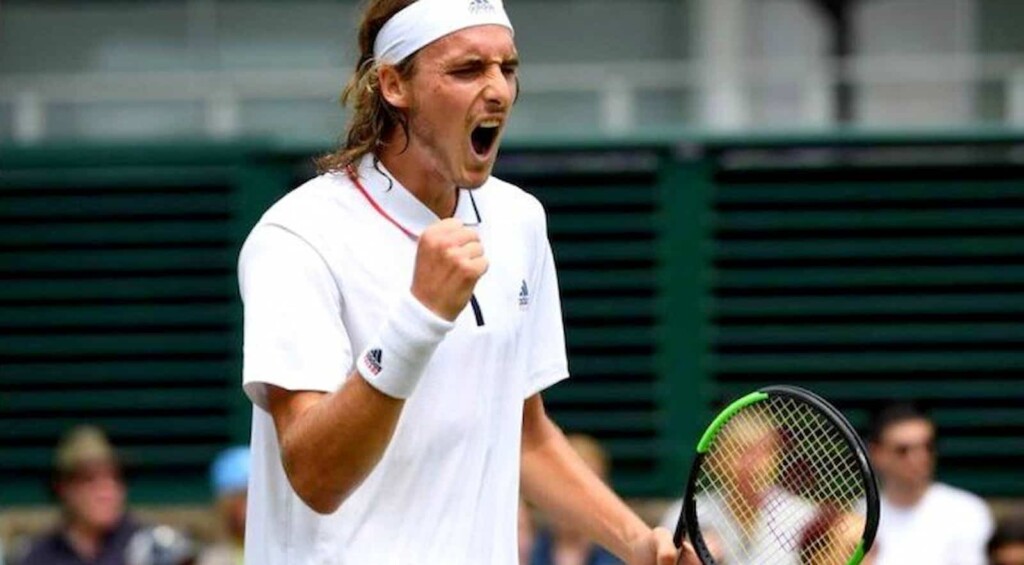 Tsitsipas was supposed to play at the ATP Halle Open 2021 which was set to begin the next day after his finals at the French Open. He however decided to skip the tournament after a tough fortnight at the Roland Garros and also due to his personal reasons.
He will be making his Grass debut of the season at the Wimbledon and will be playing Frances Tiafoe in the opening round to kickstart his campaign at the All-England Club. While his opponents for the first 3 round are comparatively easy, his first real challenge will be in Round 4 when he will be up against Alex de Minaur or Daniel Evans who are both very good players on Grass.
If he is able to make it into the quarter-finals, he can expect a battle with Spaniard Roberto Bautista Agut or the big American Rielly Opelka. His biggest hurdle will be Novak Djokovic who he will meet in the semi-finals as both have been drawn in the same half and will be arguably one of the fiercest battle of this season's Wimbledon.
Stefanos's Potential Path to the 2021 Wimbledon title:
First Round – Frances Tiafoe
Second Round – Vasek Pospisil
Third Round – Karen Khachanov
Fourth Round – Alex de Minaur/Daniel Evans
Quarter-Final – Roberto Bautista Agut/Reilly Opelka
Semi-Final – Novak Djokovic
Finals- Daniil Medvedev/Matteo Berrettini/Alexander Zverev/Roger Federer
In the final he can expect any one of Daniil Medvedev, Matteo Berrettini, Alexander Zverev or Roger Federer. While Federer's chances are arguable due to his fitness issues, Berrettini has already won the title at Queen's Club 2021 and can be a dark horse this year. As for Medvedev and Zverev, they both will be surprise packages as they have seen ups and downs this season.
While it certainly will be a tough road for the title for the Greek superstar, he has proven himself on various occasions that he can challenge the best of the best.
Also Read: REVEALED! Novak Djokovic's potential path to his 6th Wimbledon title