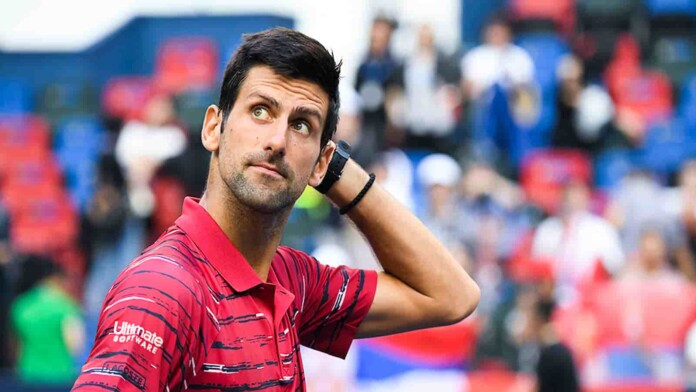 Steve Darcis announced his retirement from tennis in 2020, after a recurring shoulder injury since Wimbledon 2019. The Belgian is widely known for his incredible win over Rafael Nadal in the first round at Wimbledon 2013. Moreover, the 37-year old won in straight sets to mark the biggest victory of his career.
In a recent interview, Steve Darcis opined on the current state of men's tennis. He believes that men's tennis has become boring off-late, as players tend to be more passive, and play behind the baseline.
"Lately men's tennis seems to me very boring. Tennis players usually play one meter behind the back line, very fast, strong. Almost no one goes to the net, does not use cut strikes, shortened ones. They all became the same," said Darcis.
The Belgian stated that the current game involves more power, but it lacks variety. "I mean more that in general the game has become more powerful, but more primitive, there is no such variety as before," said Darcis.
Steve Darcis gives his opinion on Novak Djokovic game
Steve Darcis stated that he does not enjoy watching tennis anymore, and if he had to name a few players, it would be Dan Evans, Nick Kyrgios and Benoit Paire. "I don't even know whom to name you, whom I'm interested in watching right now. Dan Evans, I guess," said the Belgian.
Steve Darcis believes that the likes of Benoit Paire, Richard Gasquet and Kyrgios have an air of uncertainty regarding them. On the other hand, he believes that Novak Djokovic's movements are often predictable.
"I like Richard Gasquet, Nick Kiryos, Benoit Paire. The peer generally takes crazy punches sometimes. I like it when you don't know what will happen in the next moment. If you look at Djokovic, you almost always predict in advance where and how he will play," he added.
He also stated that he does not like the current rules of tennis, where players are fined for raising their voices against umpires.
"Do not misunderstand, I admire what he does and at what level. He's (Novak Djokovic) an amazing player, very strong, but … I don't like watching his matches. I like crazy guys. And I also don't like in modern tennis that you can't shout anything out loud, you can't say anything to your opponent, your team, or the referee. Players are constantly fined for everything and issued warnings and punishments," stated Darcis.