World No. 2 and the 2021 US Open champion Daniil Medvedev leads the Russian Tennis Federation into the finals of the 2021 Davis Cup Finals where they will meet Croatia. The Russians overcame the Germans after winning both their singles matches but lost in the Doubles tie, but the wins in singles were enough to take the Russians into the title match.
After having won the 2021 ATP Cup at the start of the year, the Russians can now end the year with another trophy for their country capping off a successful year and becoming the first nation to win both the Davis Cup and ATP Cup in the same year.
While Daniil was happy with their entry into the finals, the Russian talked about the challenges young players face when they start becoming regulars on the tour. With comparisons happening every time in sports, Medvedev spoke what becomes the hardest challenge for youngsters with respect to the comparisons.
"I think one of the hardest things about our current generation is comparing Roger and Rafa. They are two of the smartest and cleanest people in the history of the sport. They have won many titles, they have faced each other several times but are always in a great state of mind. Now when someone in tennis is not like them it is not always understood. 
"But in fact, everyone is different. When they retire, there will also be new fans who haven't seen Roger and Rafa in real life. And then they will begin to notice and appreciate other personalities besides their own," said Medvedev.
Daniil Medvedev trails both Federer and Nadal in the head-to-head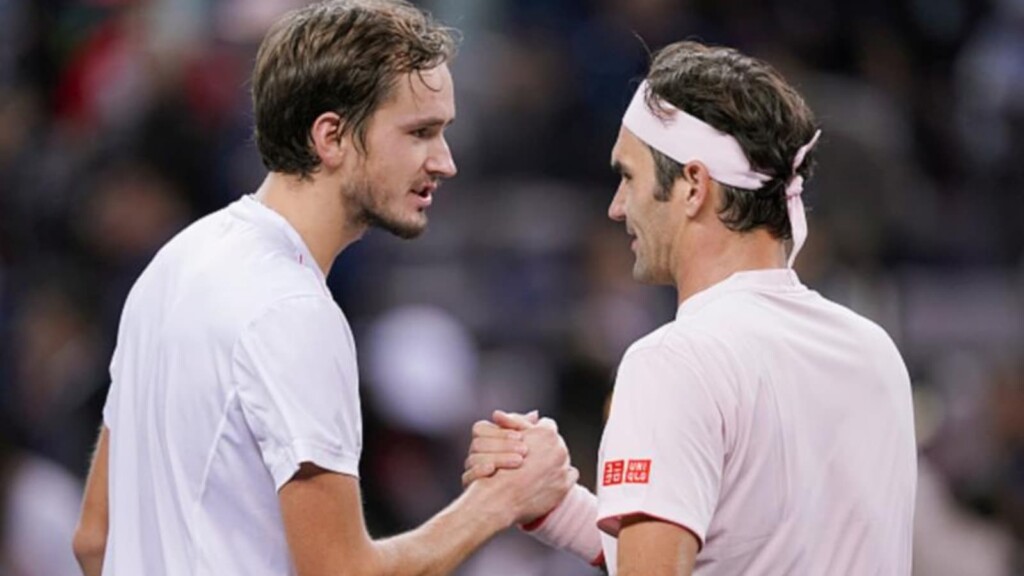 Medvedev has played Roger Federer thrice and had to face defeat on all three occasions. They first met in the 2nd round of the 2018 Shanghai Masters where Federer won in 3-sets, the only time when Medvedev won a set against the Swiss Maestro. In their next two meetings, in the semis of the 2018 Basel Open and in the 4th round of the 2019 Miami Masters, Federer won in straight-sets.
Against Rafael Nadal, the Russian has been more competitive but still trails the Spaniard 1-3. In their first meeting, Nadal won 6-3, 6-0 in the finals of the 2019 Montreal Masters and then won a thrilling 5-setter in the 2019 US Open finals. Nadal then won a tight 3-setter in the round-robin match of the 2019 ATP Finals before Medvedev won his first match against Nadal in the semi-finals of the 2020 ATP Finals on his way to the title.
Also Read: Novak Djokovic backs the growing protests in Serbia over the Rio Tinto mining