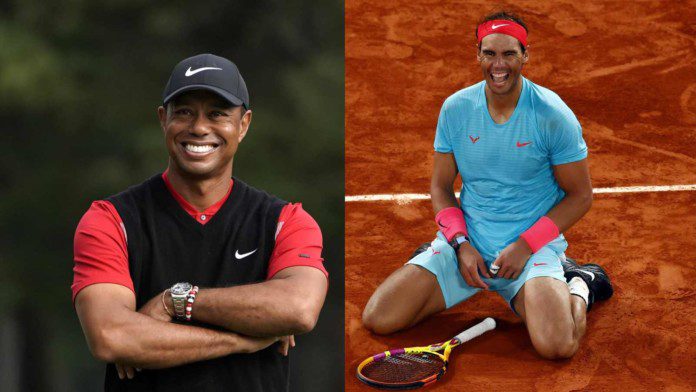 Rafael Nadal is an absolute icon in the world of sports. The Spaniard has enjoyed an illustrious career, winning 20 Grand Slams and countless other titles and breaking a plethora of records in the process.
However, the Spaniard has had a poor 2021 season compared to his lofty standards. The 34-year-old has struggled with niggling injuries this season, eventually having to finish the year without any grand slam wins and just two titles in the form of the Barcelona Open and the Italian Open. He eventually had to end his season early in August due to his injury issues.
Watch: Nadal checks in on Tiger Woods, just after his match!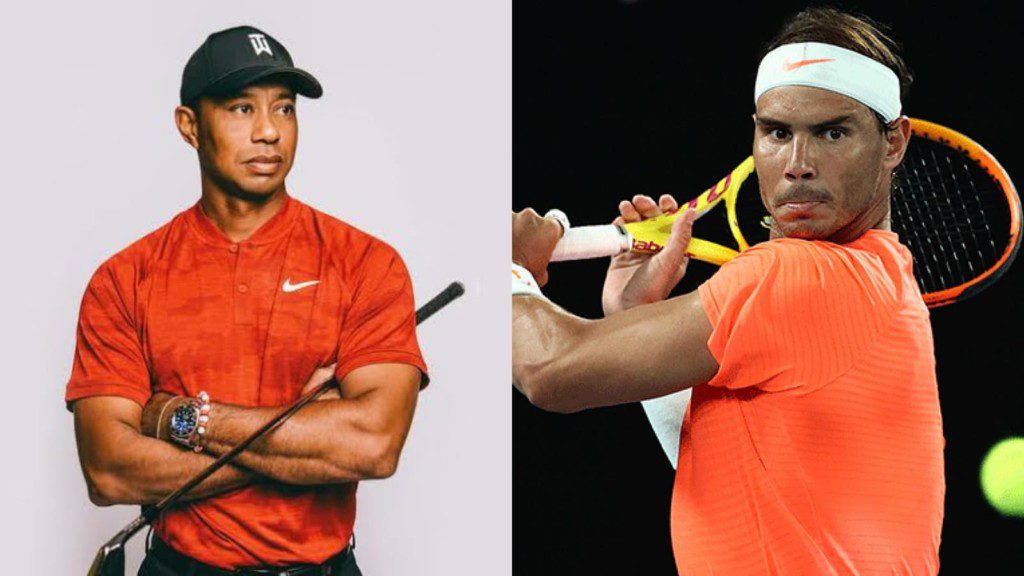 Rafael Nadal and golf legend Tiger Woods are known to be great friends for a long time and have immense respect for each other for their achievements in their respective fields. The pair regularly congratulate each other on their wins and accomplishments.
Tennis TV recently shared a video on their Instagram showing, Nadal, checking in on Tiger Woods's match just after a breathtaking match at the ATP tournament at Toronto in 2018. In the video, the Spaniard is seen to be checking his phone while tying his shoelaces in order to check in on Tiger Woods, who was playing in a match simultaneously. Rafa then reveals to the cameraman that he was curious to see how Tiger was performing. The wholesome video is aptly captioned "One legend to another."
This is not the only time the pair have displayed affection for each other. Tiger Woods was present at the Arthur Ashe stadium for a Nadal match at the 2020 Australian Open. Woods, along with his kids and girlfriend Erica Herman, cheered for fellow Nike athlete Nadal from a private box at Arthur Ashe Stadium on September 8. Nadal beat Croatian pro Marin Čilić in a 6-3, 3-6, 6-1, 6-2 match that had Woods pumping his fist and yelling with excitement.
"What a great night watching @RafaelNadal. Just an incredible performance and awesome way to close out the match,"– Woods revealed after the match.
Check Out The Full Video Here:
READ NEXT: BREAKING: Andy Murray granted a wildcard for the 2022 Australian Open