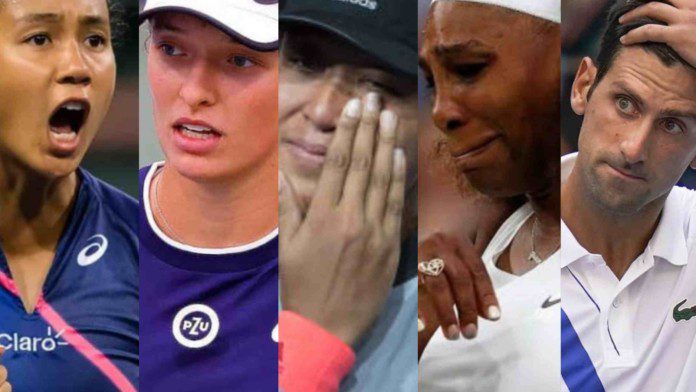 Tennis has always been a game to which lots of people have attached their feelings, both players and audiences. Sometimes even after giving your best, some factors might not play to your liking and the pressure that top players face being the best is enough to crush anyone.
Many controversies and emotional moments were seen this season, including emotional losses and players being unable to hold it in anymore. While they are seen as heroes and stars who are extremely talented, it is also important to remember that they are also humans and have their weak moments.
Sometimes it is just too hard to see years of your feel like it has gone to waste, many players cannot keep it in in such moments and others can suffer the burden of feeling like they aren't able to do their best on the court when it counts.
These are the top 5 most emotional moments of the 2021 tennis season:
5. Iga Swiatek loses in the Tokyo Olympics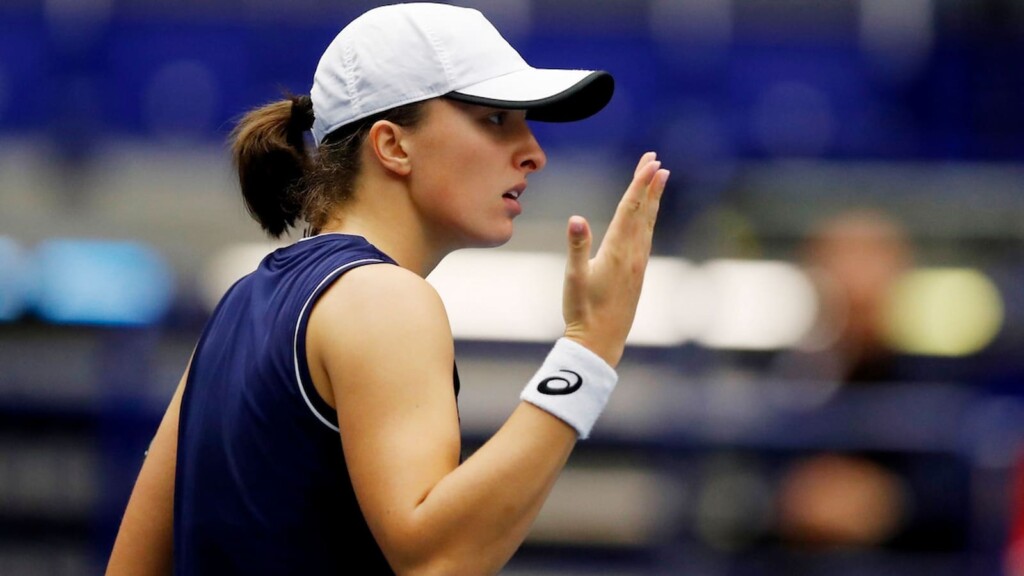 Former French Open champion Iga Swiatek could not hold back her tears at the Tokyo Olympics after being defeated in the second round in straight sets by Paula Badosa. Swiatek's father was also an Olympian. It was Swiatek's first time representing her country in the Olympics and she was very dejected at her loss.
"It seems to me that 90 percent of players cry after losing matches," Swiatek said. "This time it happened to me. We are also human. Competing at the highest level every week is not easy. Tennis is such a frustrating sport at times, but of course, there is nothing to complain about," she added.
4. Naomi Osaka's Mental Health Struggles and Breakdown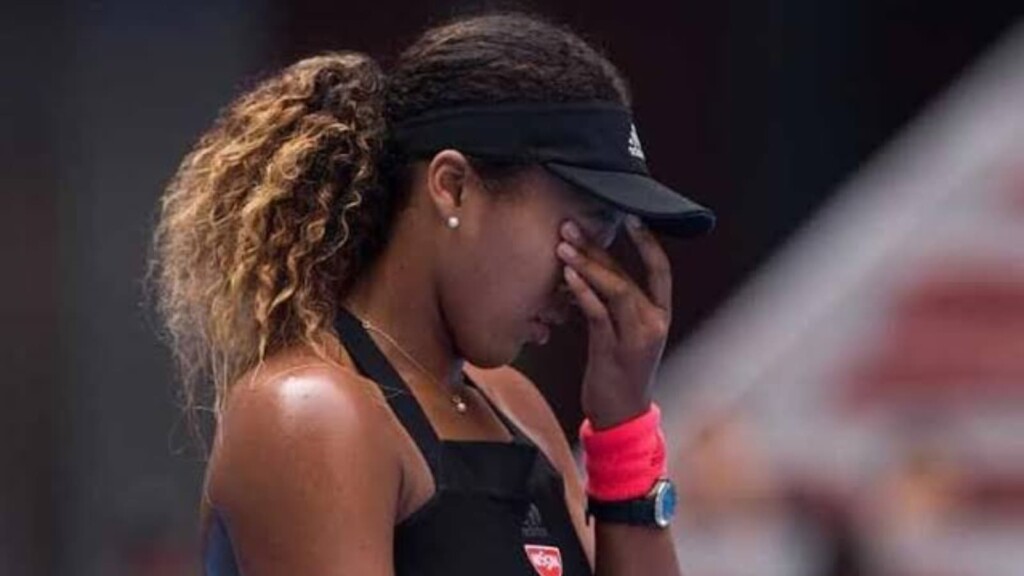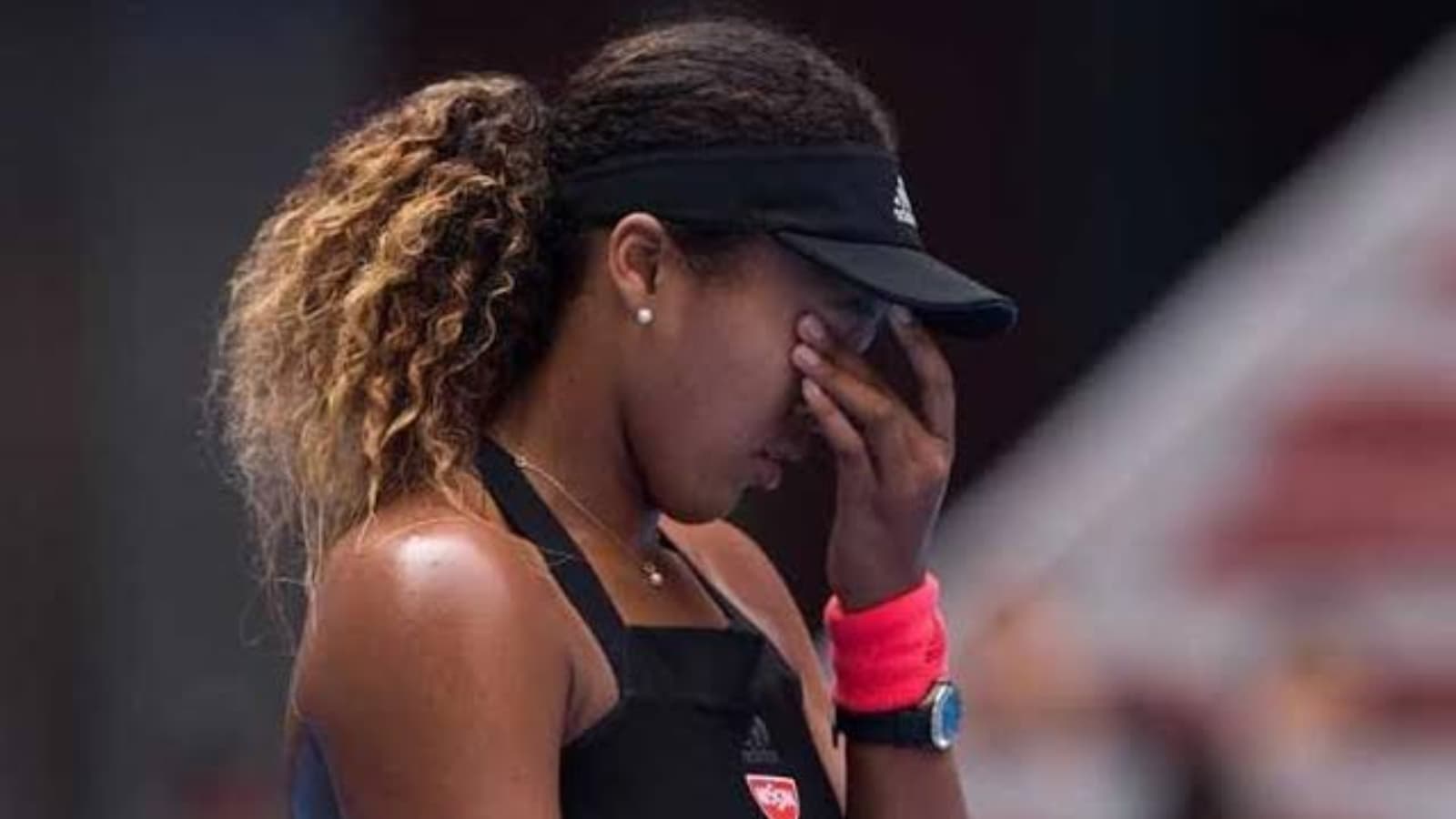 Former World No.1 Naomi Osaka captured the Headlines this year for her mental health struggles, The Japanese-American, in a tweet, said that she would not be attending any after-match press events during the French Open and was handed a fine of US$15000 after skipping the after-match press event of the first match and was even threatened with a suspension.
Osaka withdrew from the French Open subsequently citing mental health reasons, saying she is taking "some time off the court". At the US Open 2021, at her first press appearance since the withdrawal, Osaka broke down in tears after being asked a rather unsettling question by a journalist and walked out of the conference.
3. Emma Raducanu's Historic win against Leylah Fernandez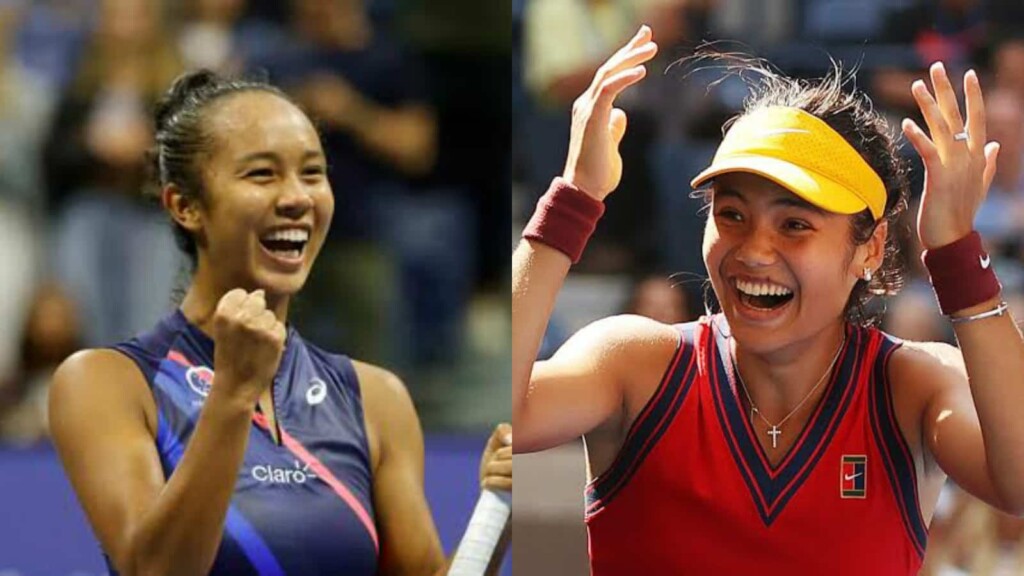 The WTA US Open 2021's final was one of the most emotion-filled and exciting finals in history. It was an all teenage final after a long time- between British 18-year-old Emma Raducanu and Canadian 19-year-old Leylah Fernandez. Both the players gave their best but Raducanu prevailed and achieved her historic victory.
Fernandez gave a tearful post-match interview, dejected at her but congratulated Raducanu for playing so well. Raducanu became the first British woman to win a Grand Slam title in 44 years. This match crosses even the Men's final viewership to become the most-watched match of the season.
2. Serena Williams' injuries and a hinted farewell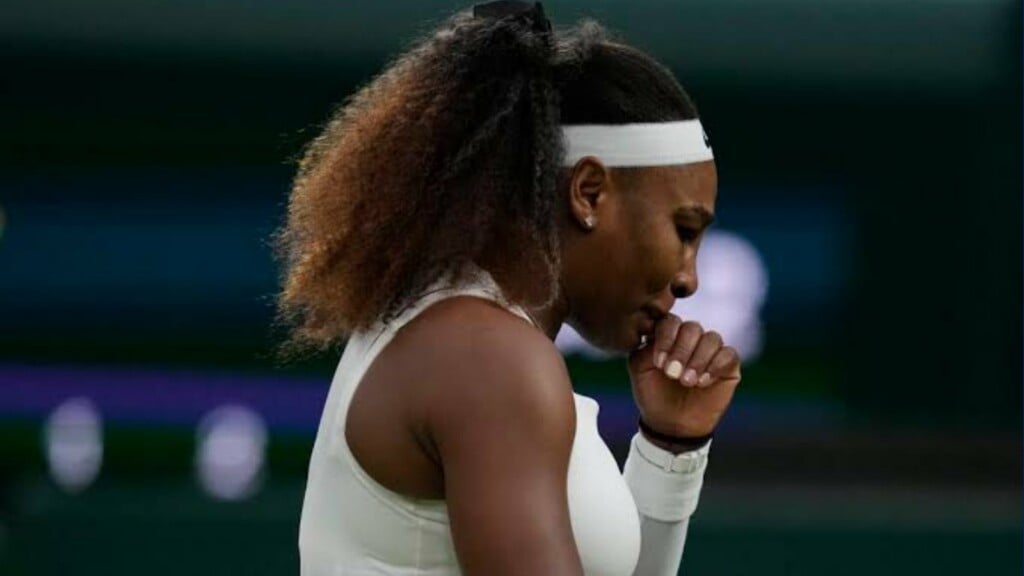 Serena Williams is an icon not only in tennis but for all athletes throughout the world. She holds the record for the highest no. of Grand Slam titles by any player – a whopping 23. But as the law of nature entails, everyone ages and Serena has, for a previous couple of years, been the subject of questions regarding her retirement.
At the Wimbledon Championships this year, Serena slipped on the grass and had to have her ankle examined, after not being able to endure the pain, she fell to the ground and bowed out of the tournament- full of tears.
At the Australian Open semifinal against Naomi Osaka, Williams had given a particularly long address to the cheering crowd which felt eerily like a hint. "I wouldn't tell anyone" though said the 41-year-old when questioned.
1. Djokovic misses historic Calendar Slam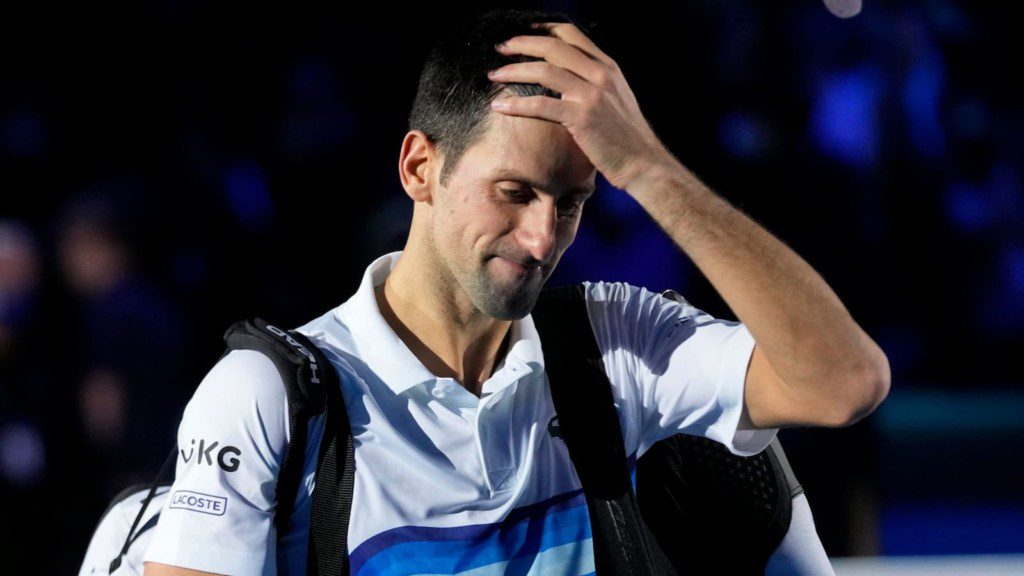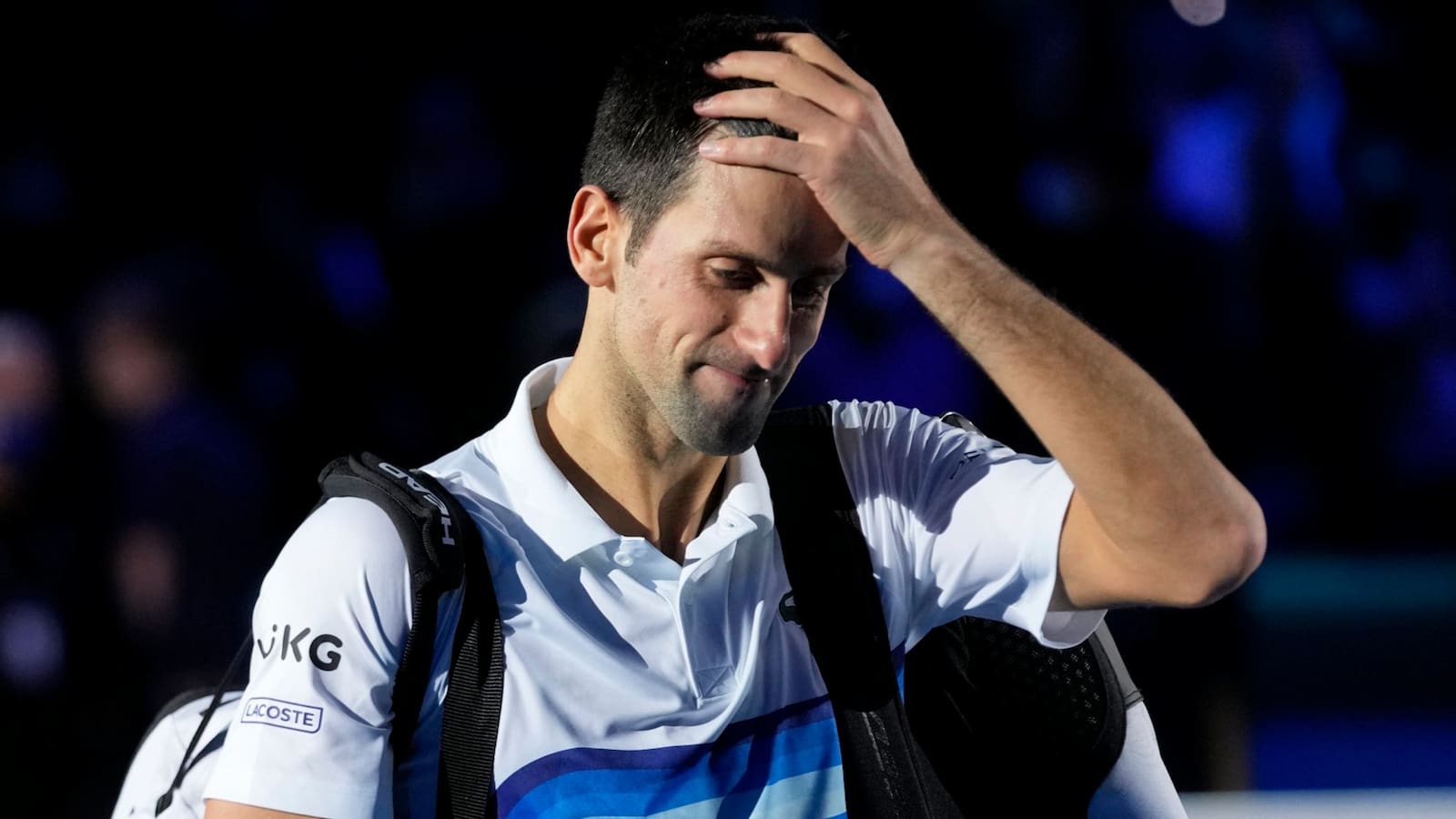 Novak Djokovic, the biggest name in men's tennis and the no.1 ranked player in the ATP rankings was closer than ever before to achieving a Golden Slam, also called a Calendar Slam, which is the feat of winning all 4 Grand Slam tournaments or majors in the same year. Djokovic played extremely well and had won the French Open, Australian Open, and the Wimbledon Championships and reached the final of the US Open against no.2, Daniil Medvedev.
25-year-old Medvedev beat the world no.1 in straight sets with a 6-4,6-4,6-4 scoreline, ending Djokovic's Grand Slam dreams. The match was full of hopes and ambitions of both the players but ultimately Medvedev claimed the victory.