French Open 2021 is finally here and the draws for the competition are announced with the seedings for the biggest Clay event of the season.
The tournament will begin in Paris from the 30th May, 2021 and the matches will be held over the 2 weeks with the Men's final set to be played on 13th June, 2021.
In the 3 Masters on Clay this season, we have had 3 different winners. World No. 5 Stefanos Tsitsipas won the Monte Carlo Masters 2021 in the first Clay Masters of the season. World No. 6 Alexander Zverev won the Madrid Masters 2021 while Rafael Nadal won the Rome Masters 2021.
It all comes down at the Roland Garros as the final showdown of Clay season is set to begin. Let's take a look at the Top-10 seeds in the Men's competition at as they prepare to win the coveted "Coupe des Mousquetaires", which is currently in the possession of defending champion and World No. 3 Rafael Nadal.
World No. 1 Novak Djokovic retains the top-seed and is currently in his hometown playing at the ATP Belgrade Open 2021 as his preparations for the Grand Slam continues. World No. 2 Daniil Medvedev gets the 2nd seed, with the Russian still looking for his first win in Paris. World No. 3 and 13-time winner Rafael Nadal is seeded 3rd.
Top-10 seeding dominated by youngsters at the French Open 2021, Roger Federer seeded 8th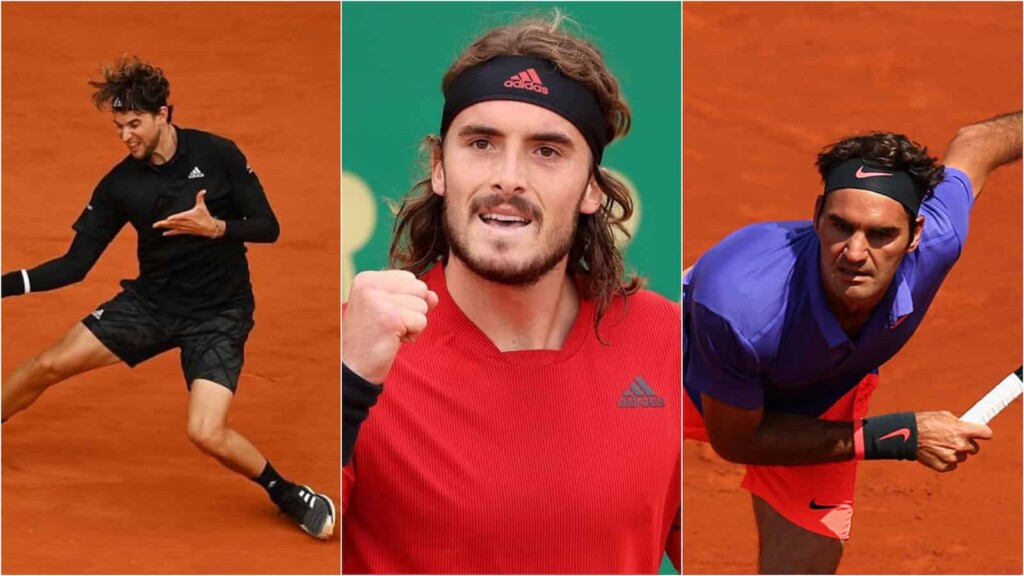 2-time runner-up Austrian Dominic Thiem is seeded 4th while 22-year old Stefanos Tsitsipas who is one of the most in-form player this season specially on Clay, is seeded 5th. German star Alexander Zverev gets the 6th seed, with the 24-year old looking to go past the quarter-finals at the Roland Garros for the first time.
Russian youngster Andrey Rublev is seeded 7th with the 23-year old set to make his 4th appearance at the French Open. Swiss Maestro Roger Federer gets the 8th seed as he confirmed his participation back in April, made his Clay debut of the season playing at the 2021 Geneva Open, will be back in Paris for the first time after his semi-final defeat in the 2019 French Open.
List of Top Seeds at French Open 2021:
Novak Djokovic
Daniil Medvedev
Rafael Nadal
Dominic Thiem
Stefanos Tsitsipas
Alexander Zverev
Andrey Rublev
Roger Federer
Diego Schwartzman
Matteo Berrettini
Following Federer, on the 9th seed comes the 25-year old Italian Matteo Berrettini who won the Serbia Open 2021 to claim so far his only title this year, with the Argentina Open 2021 winner Diego Schwartzman getting the 10th seed rounding off the list.
The first round begins from the 30th May, 2021 to kick start a fortnight that will surely have some of the best tennis of the season.
Also Read: French Open 2021: Men's Singles Draw Preview and Prediction