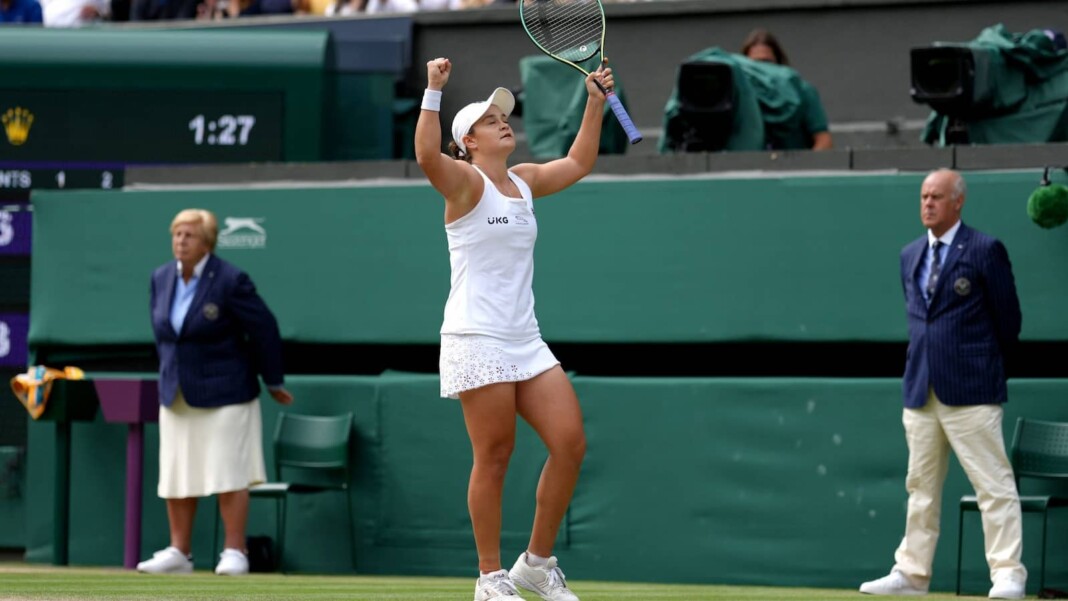 Ashleigh Barty scripted one of the most beautiful stories in tennis as she went on to lift the Wimbledon 2021 title. Playing her only Grass tournament of the season and coming into the Grand Slam on the back of consecutive injury withdrawals from her previous tournaments, Barty went on to win her 2nd Grand Slam title.
10 years after winning the 2011 Wimbledon Juniors title, Barty won the title marking a special occasion as her mentor, Evonne Googalong Cawley won her first Wimbledon title back in 1971.
Twitterati react to Ashleigh Barty's victory at Wimbledon 2021
With the victory at the Grand Slam, reactions started pouring over Twitter with fans across the globe rejoicing in Ashleigh Barty's victory.
With the time difference between England and Australia having a big difference, more reactions will be pouring in for Barty.
Also Read: Tom Cruise in audience for Wimbledon Championships 2021 Finals between Ashleigh Barty and Karolina Pliskova