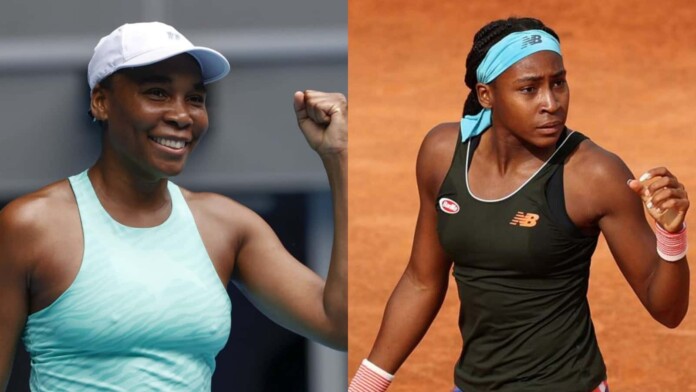 Coco Gauff and Venus Williams are part of the main draw of Women's Doubles at French Open 2021, as the latter looks forward to claim her third doubles title in Paris. It will be huge learning experience for Gauff, as she teams up with one of the doubles specialist, Venus Williams.
Coco Gauff is herself a good doubles player, having claimed the Women's doubles title at the Parma Challenger a few weeks ago. Coco Gauff's hard hitting abilities combined with Venus Williams' experience will surely make a good pair in Paris.
Venus Williams is nearing the end of her career, but there is no stopping her even at the age of 40. The American still has the hunger to participate at big events, and give her absolute best.
Coco Gauff and Venus Williams handed a tough draw
Coco Gauff and Venus Williams are unseeded in Paris, which means that they have been given a tough draw. The duo are placed in the bottom half of the draw, and will open their campaign against the 13th seeds, E.Perez and S.Zhang. The duo have never played with each other, which makes it a difficult task for them.
Venus Williams is widely known for her incredible doubles partnership with her sister, Serena Williams. The Williams sisters have won three Olympic Gold Medals, and share 14 Grandslam titles. However, in the past decade, Serena Williams has often focused on playing just the singles events, which means that Venus Williams has had to find new partners.
It remains to be seen as to how Coco Gauff and Venus Williams fare in Paris. Even a few wins can be considered as a good start for the duo, if they are looking for a long-term partnership.
Also Read: Serena Williams set to feature in the first official night session of French Open 2021