The 2022 Australian Open is nearly 3 months away but is already in the discussion in tennis circles and the reason is not because of tennis. The first Grand Slam of the new season is in discussions because of the policies of the Australian government with respect to bio-bubbles, quarantine and vaccination status of the players.
Australia continues to have a strict lockdown policy and the organising committee of the Grand Slam had issued a statement where they made it clear that all the players would require to be vaccinated and also undergo a long quarantine that would require the players to reach Melbourne during the Christmas holidays, a decision not approved by the players.
Amidst this, the government then reversed their decision allowing unvaccinated players to play at the Slam next season but Victoria's Premier Daniel Andrews continues to oppose the decision and issued another statement saying that no such players will be allowed to enter the state of Victoria that has Melbourne as it's capital where the Australian Open is played.
"The federal government manages the border and to the extent that anything the federal government says on this is clear because their position has gone 180 from what the immigration minister said.
"What I'm making equally clear on behalf of every vaccinated Victorian who is doing the right thing, the only fair thing to do is to be very clear with every Victorian, my government will not be applying for an exemption for any unvaccinated player," said Andrews.
"They don't need to come here, the 2022 Australian Open is not a must." says Andrews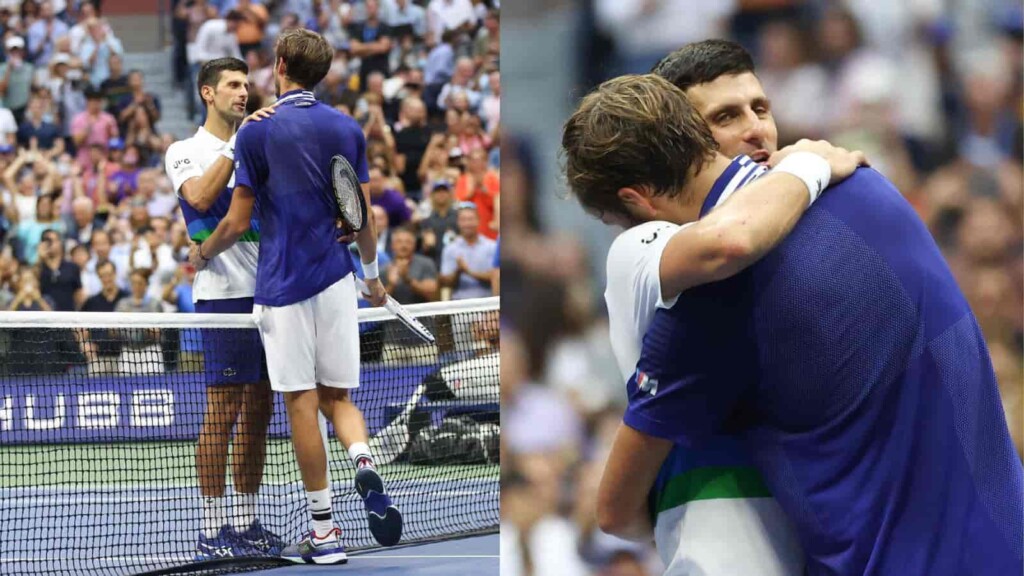 The Federal government of Australia had said the government will need to apply for exemptions for vaccinated players because the number will breach the cap. But Daniel Andrew believes that it's not fair to the Victorian citizens and other organisers who are vaccinated and following the protocols.
"I'm not going to ask and actually require people sitting in the grandstand, people working at the event, to be vaccinated while players aren't. So we're not going to be applying for an exemption, so the issue is basically resolved. To be honest I'm not particularly concerned about (pushback from tennis). I'm not going to be facilitating them coming here. They don't need to come here, it's not a must," added Andrews.
This will now again spark the issue for finalists of the 2021 Australian Open, Novak Djokovic and Daniil Medvedev who have refused to speak about their vaccination status and the top-two ranked players on the ATP Tour may have to miss out if they don't get the jab or the Australian government does not relax its rules.
Also Read: Davis Cup 2021: Schedule, Timings, Important Dates, Prize Money, Live Stream and more