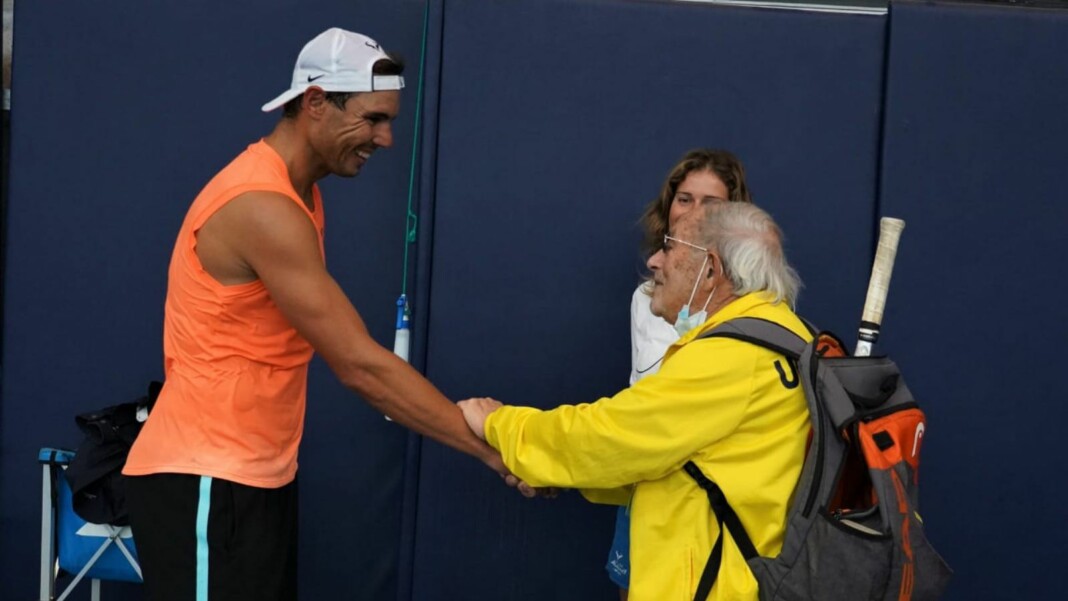 Rafael Nadal is an absolute superstar of the game. The southpaw is not only of the greatest athletes of all time but is also regarded as one of the most humble superstars off the field. After all, it takes some effort to be called the King of Clay by the whole world.
Nadal has had a phenomenal career thus far and is still going great. With 20 Grand Slam titles to his name, Nadal has achieved almost everything that is humanly possible to achieve on the court. However, he has been away from the court for a while now.
Video of '97-year-young' fan named Leonid Stanislavskyi playing against Nadal is going viral on social media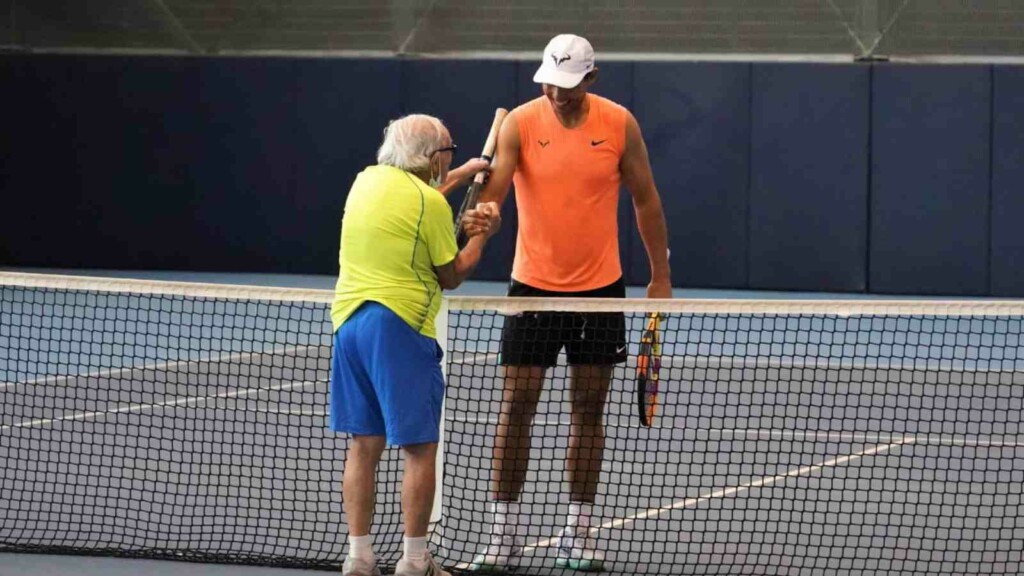 During the 2021 season, Nadal was continuously plagued by injuries, and finally, after a dramatic second-round defeat at the Washington Open against Lloyd Harris, he decided to withdraw from the rest of the 2021 season as his foot injury was not allowing him to deliver his best on the court.
Nevertheless, even when Nadal is away from competitive tennis, he is winning the hearts of his fans with his incredible gestures. Recently, Nadal was seen playing with a very special fan at his tennis academy. The '97-year-young' fan named Leonid Stanislavskyi was seen playing incredible shots against the southpaw.
Leonid is indeed a very special tennis enthusiast. The Ukrainian man holds the Guinness World Record for the world's oldest tennis player and the way he played with Nadal effectively sends a message to the world that nothing is impossible to achieve when you are determined enough.
Also read:
Rafael Nadal Net Worth, Endorsements, Income, Assets and more