Ashleigh Barty created history by winning the Wimbledon 2021 title as she becomes the first Australian since her mentor Evonne Goolagong Cawley who won the title back in 1980 at the All-England Club.
Barty who was up against Karolina Pliskova in both of their first Wimbledon finals, battled for 1 hour and 56 minutes to win the title 6-3, 6-7(7) 6-3 as she wins her 2nd Grand Slam title and 10 years after she won the Juniors title here in the 2015 Wimbledon.
It has long been an 'unofficial' tradition of the champion to climb to the players' box and celebrate with their respective team. Barty continued the tradition and climbed her way to the box to celebrate with her team continuing the ritual that was started first by Pat Cash.
Ashleigh Barty dropped only two sets to the Championship title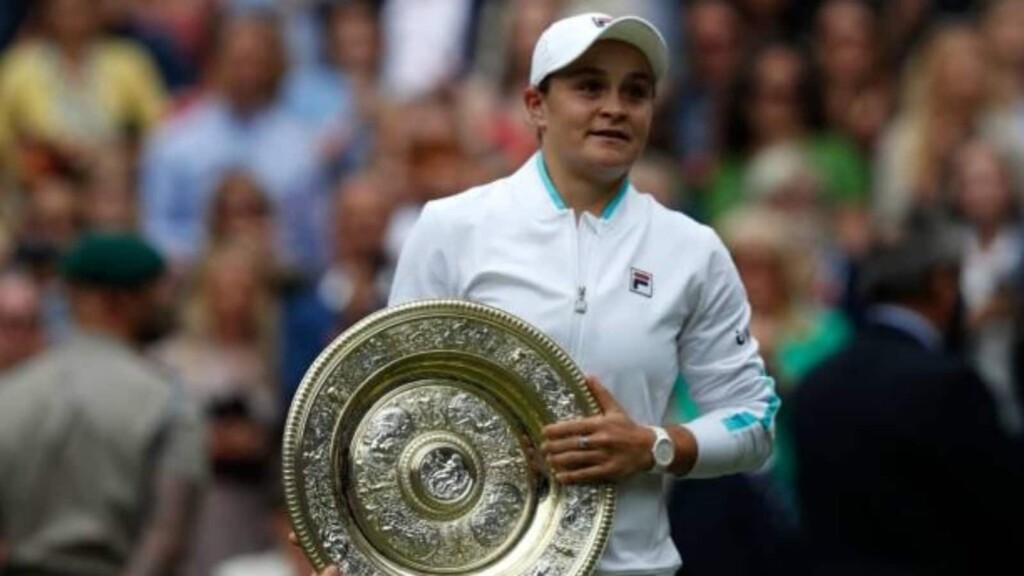 Ash had a wonderful outing at the Championships this year dropping only 2-sets throughout this tournament. Barty won her first match in 3-sets against Carla Suarez Navvaro and went on to win her next 5 matches in straight-sets. The final was the 2nd occasion when she dropped the set in her title run.
Barty won 88 points to Pliskova's 78, hitting 7 aces while Pliskova managed 6. It came down to minute differences that decided that final giving Barty the title.
Also Read: What is the meaning of Karolina Pliskova's three tattoos?