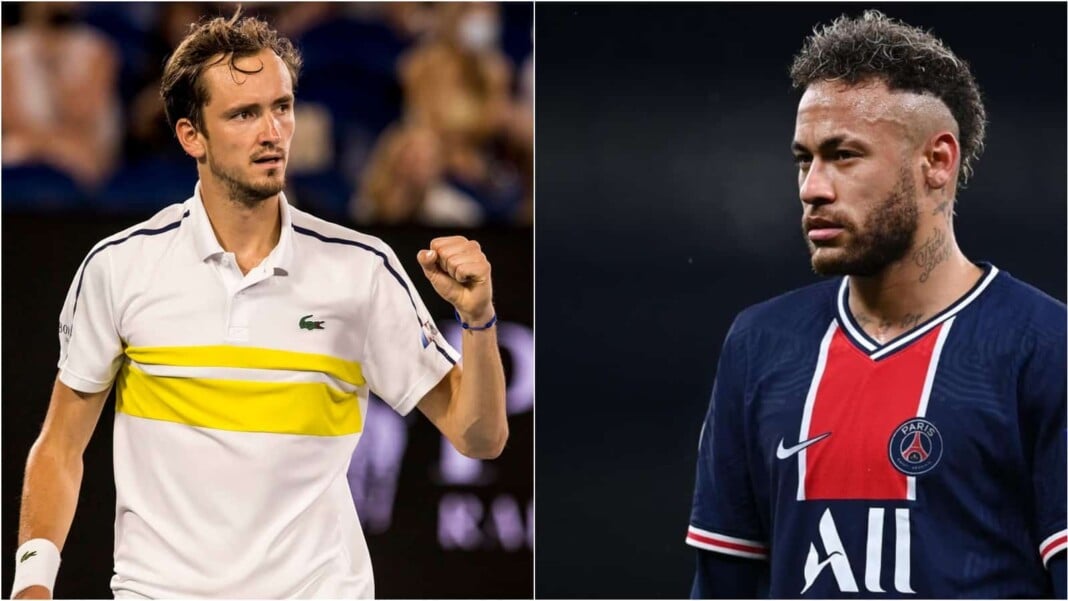 Daniil Medvedev is one of the funniest and interesting guys on the ATP tour and time and again he continues proving his tag with some or-the-other antics on and off the court. The World No. 2 is currently practising for the upcoming 2020 Tokyo Olympics where he will be making his Olympics debut and with the surface being Hardcourt, he will be one of the favourites for the Gold Medal.
Medvedev was recently seen in a fun football penalty shootout at the Russian practice camp with coach Gilles Cervara. The video was filmed by 4-time Doubles Grand Slam winner and 2016 Rio Olympics Doubles Gold Medallist Elena Vesnina who also acted as the commentator for her compatriot's penalty kick.
Medvedev was getting ready to take his kick when Vesnina suggested he become the 'Russian Neymar' and Medvedev duly obliged stepping up and kicking the ball in a similar manner as Brazilian footballer Neymar Jr. who plays for French football club Paris Saint Germain in the European club competitions while captaining his national side in international matches.
While Daniil was spot-on in his imitation of Neymar's run-up to the ball, he could not achieve the result like Neymar, missing out on his shot that went above the goalpost and a dejected Daniil fell on his knees while the goalkeeper, coach Cervara, celebrated his victory.
Daniil Medvedev leading a strong Russian contingent for the Tokyo Olympics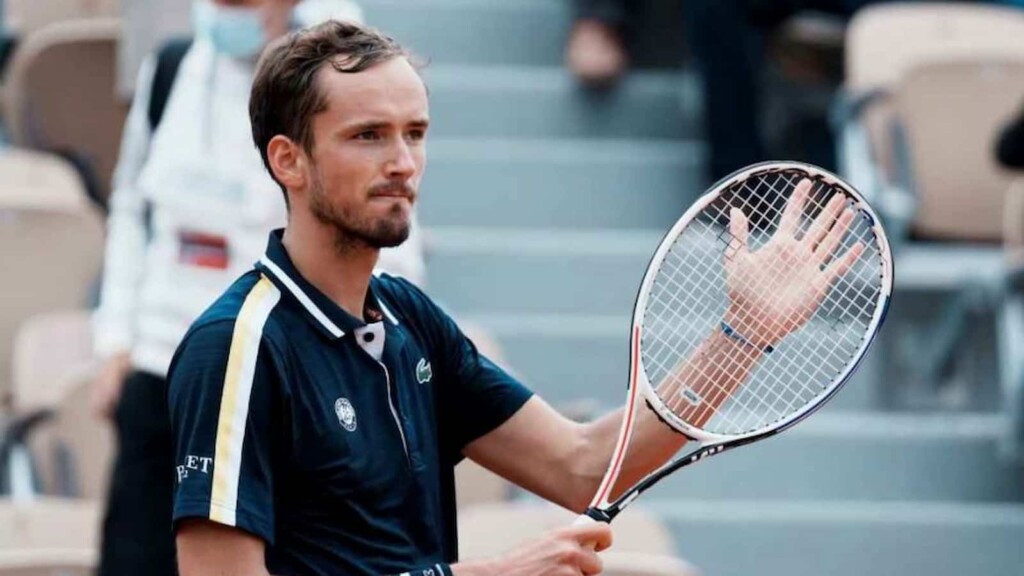 Daniil Medvedev will be leading a strong contingent of Russians that includes ATP World No. 7 Andrey Rublev, World No. 24 Aslan Karatsev and World No. 25 Karen Khachanov.
The Russian team will also see WTA World No. 18 Anastasia Pavlyuchenkova, World No. 33 Veronika Kudermetova, World No. 34 Ekaterina Alexandrova, and former World No. 1 in Doubles Elena Vesnina. Vesnina and Kudermetova will be teaming up in Doubles as well.
While it's a great group of players fighting for medals in tennis, they will not be representing the country Russia but instead will be representing the Russian Olympic Committee as Russia is serving its ban for doping offences that saw the country being stripped of its flag and the anthem. The players are however not dampened by this and look to bring glory for their nation.
The 2020 Tokyo Olympics will have its opening ceremony on the 23rd July, with tennis events beginning from 24th July and will conclude on 1st August, 2021.
Also Read: "In the future people will remember who has won medals" Novak Djokovic speaks ahead of his participation at the 2020 Tokyo Olympics