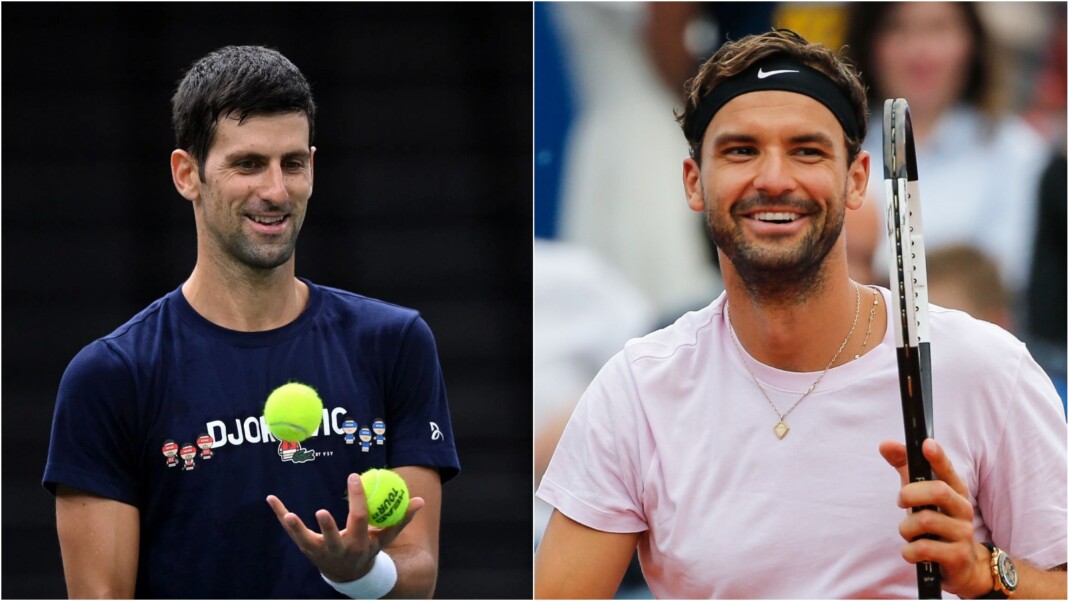 With preparations underway for the upcoming Paris Masters 2021, Novak Djokovic and Grigor Dimitrov had a shared practice session which apart from their practice drills and hitting also had Halloween spirit.
The two veterans have been very good friends for a long time and their bromance is often seen with Djokovic interrupting his press conference as well for fun. With Halloween being celebrated on 31st October, the age-old question of 'Trick or Treat' was answered by the duo on-court with some trick shots of their own.
While Dimitrov went to the net and caught the ball directly in his pocket on what appeared as a lob from Djokovic, the Serbian then had a trick of his own when he caught the return of Grigor on his racquet in a very smooth action and then kept the ball in his pockets.
Novak Djokovic is a 5-time champion, Dimitrov yet to reach the finals in Paris Masters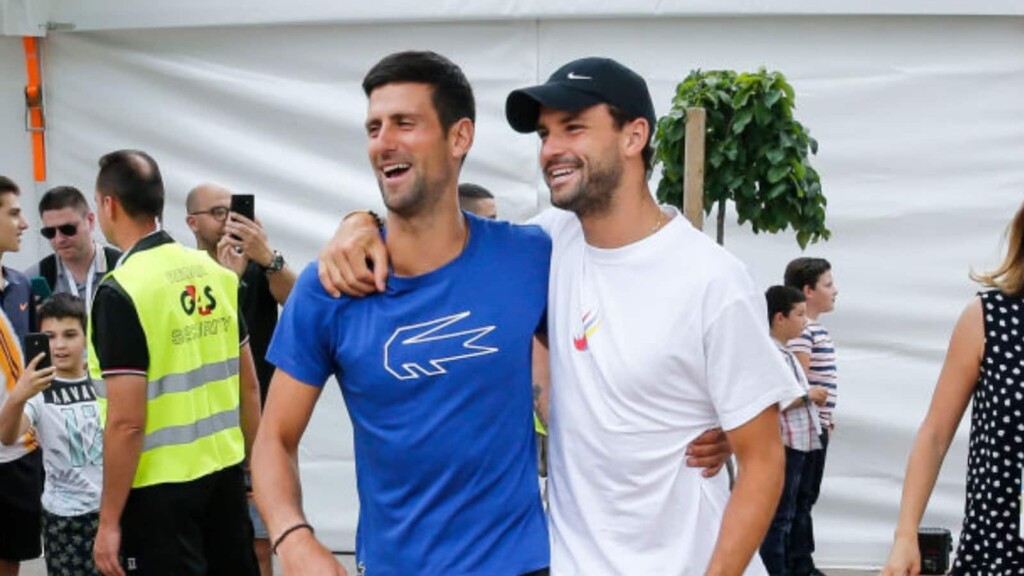 Novak Djokovic tops the charts in Paris Masters with most titles won, most finals played, most consecutive titles, most matches played and also has the most number of wins to his name. The Serbian last won the title in 2019 defeating Denis Shapovalov, winning his 4th final in straight-sets.
Dimitrov however has not enjoyed this much success, with his best run coming in 2019 when he made it to the semis and was defeated by Novak on his way to the title. The semi-final run of 2019 is the only time when Grigor won a 3rd round match in 7 third-round matches.
Novak is partnering Filip Krajinovic in the Doubles event this year in order to prepare for the upcoming 2021 Davis Cup and will start against the pair of Australians Luke Saville and Alex de Minaur while he has a bye in the first round in the Singles event. Dimitrov will start against French veteran Richard Gasquet in the first round.
Also Read: Paris Masters 2021: Grigor Dimitrov Vs Richard Gasquet Preview, Head to head, Prediction and Live stream