Novak Djokovic has been the difference this year that has led Team Serbia into the quarter-finals of the ongoing 2021 Davis Cup Finals. It was his win in the singles match against Germany's Jan-Lennard Struff that gave his nation a much-needed win and eventually move into the last-8 of the tournament as one of the best second-placed teams.
The Serbian team of Djokovic, Filip Krajinovic, Dusan Lajovic, Nikola Cacic and Miomir Kecmanovic were asked several questions in the 'Never Have I Ever Davis Cup edition' and the team sportingly played and looked to enjoy the game while also picking on one of their teammates on particular questions.
On being asked have they ever used a dating app, the entire team displayed the side of the mini-racquet that had 'I have never' written on it, on which everyone was shocked to see each other's answers. The next question was have they ever Googled themselves to which everyone showed the 'I have' side. Novak further remarked, "Regularly, no."
The next question asked was have they ever left someone on read, to which the entire team turned their signs to 'I have' and handed them all to Novak who sat quietly laughing. Next up was the question, if they have got away with a speeding ticket because of being famous and this time it was Lajovic who was handed the 'I have' signs by everybody.
The final question asked was, have they ever been to a Nude beach, to which everyone except Novak said 'I have never' and Djokovic quietly said, "To connect with the nature, it's natural."
Team Serbia to play Team Kazakhstan in the quarter-finals of Davis Cup, Novak Djokovic eyeing Rafael Nadal's record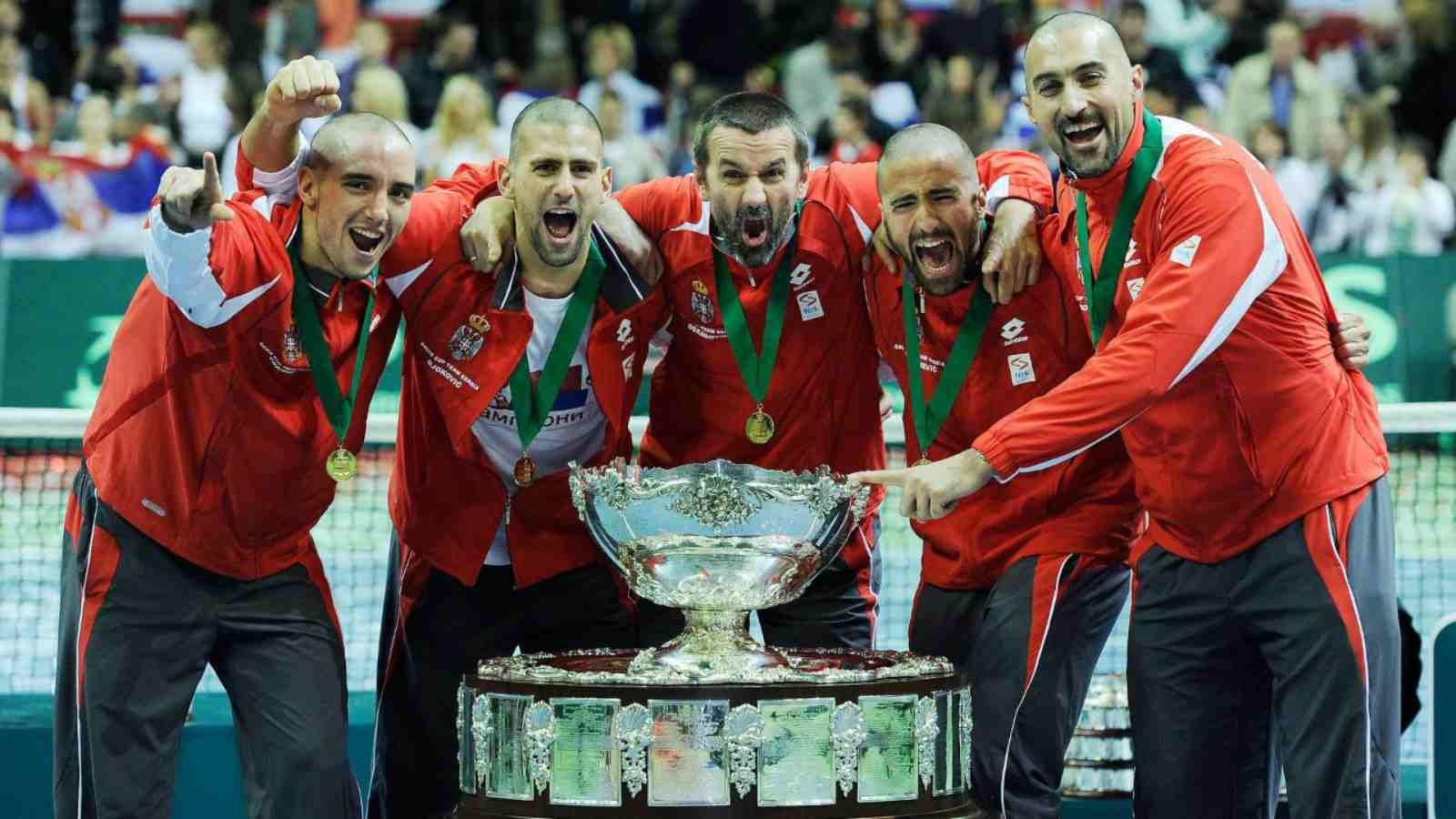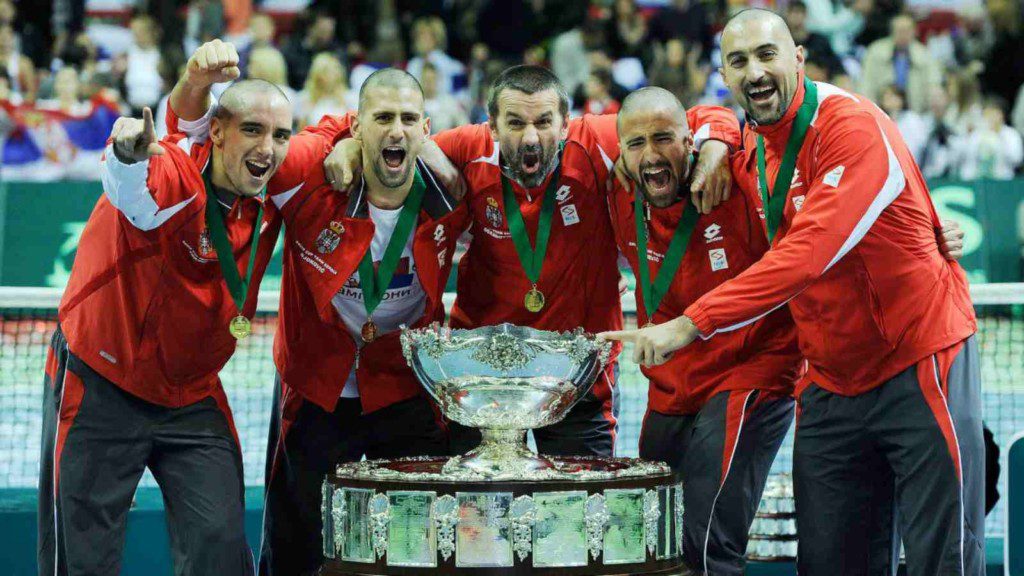 While Serbia finished with the group-stages with 1 win and 1 loss, their quarter-final opponents, Team Kazakhstan topped their group with 2 wins in 2 matches and will have a spicy clash with the Serbians who are looking for their 2nd title while the Kazhaks are still hunting their maiden Davis Cup title.
As for Novak, this now presents him the chance to match Rafael Nadal's record of 37 wins in the singles matches of the Davis Cup as he is currently on 36 wins.
Also Read: Australian Open chief Craig Tiley subtly denies Novak Djokovic of any special provisions; says "Vaccination is necessary"