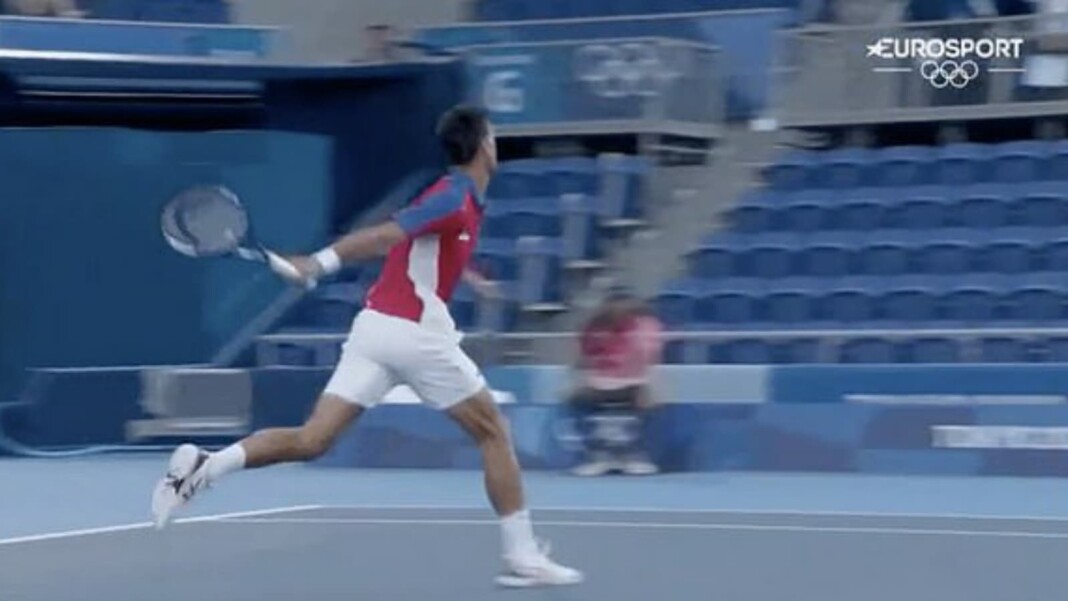 World number 1 Novak Djokovic threw his racket into the empty stands of the Ariake Tennis Centre in Tokyo today during his shock defeat to Pablo Carreno Busta in the Bronze medal match of the Olympics 2020 in 3 sets, 6-4, 6-7, 6-3.
The Serbian international threw his racket into the stands after losing a frustrating rally to Busta. It was, however, not the only incident he would have throughout the match as he was also caught smashing his racket to pieces near the net. This time he didn't escape from the warning though, getting a telling off from the chair umpire for doing so.
In the second set after losing a point to Busta, while running after chasing the ball that he was unable to reach, Novak launched his racket into a stand that was thankfully empty due to the restrictions in place. It remained there for the entirety of the match but he somehow escaped a penalty for doing so.
Crossover destruction in the 3rd set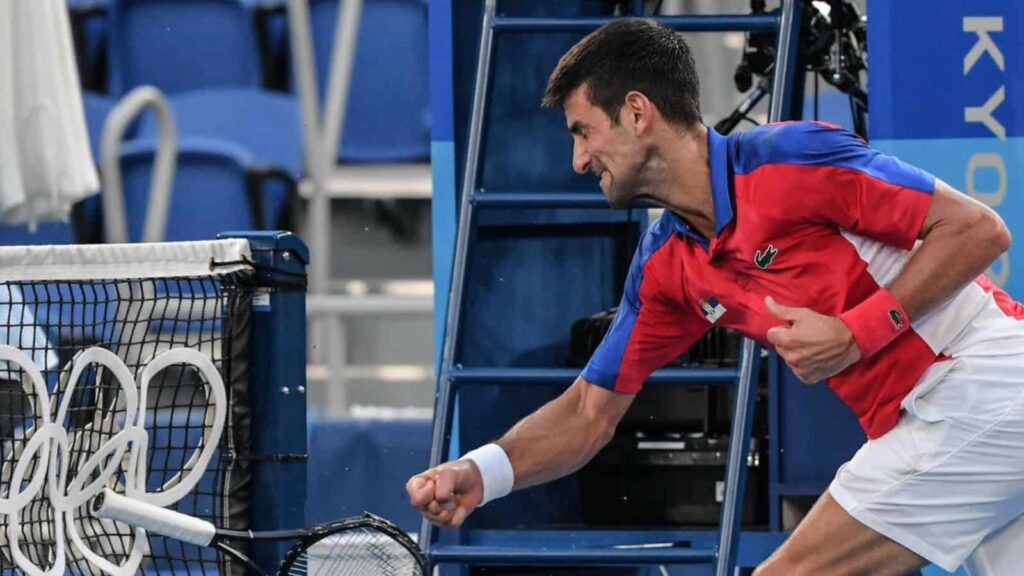 Pablo had frustrated Novak ever since the first set ended and the frustration boiled over in the 3rd set when Busta was leading 3-0. While crossing over, Djokovic smashed his racket to pieces near the net, inviting a hearing from the umpire.
The Nole's frustration was a continuation of the third set hammering he faced from German ace Alexander Zverev in the semi final clash. The loss denied Novak a shot at the career Golden Slam and that too probably for good given that he will be 37 by the time the Games come around again.
Also Read: Tokyo Olympics 2020: Novak Djokovic and Nina Stojanovic give walkover prior to the Mixed Doubles Bronze medal match