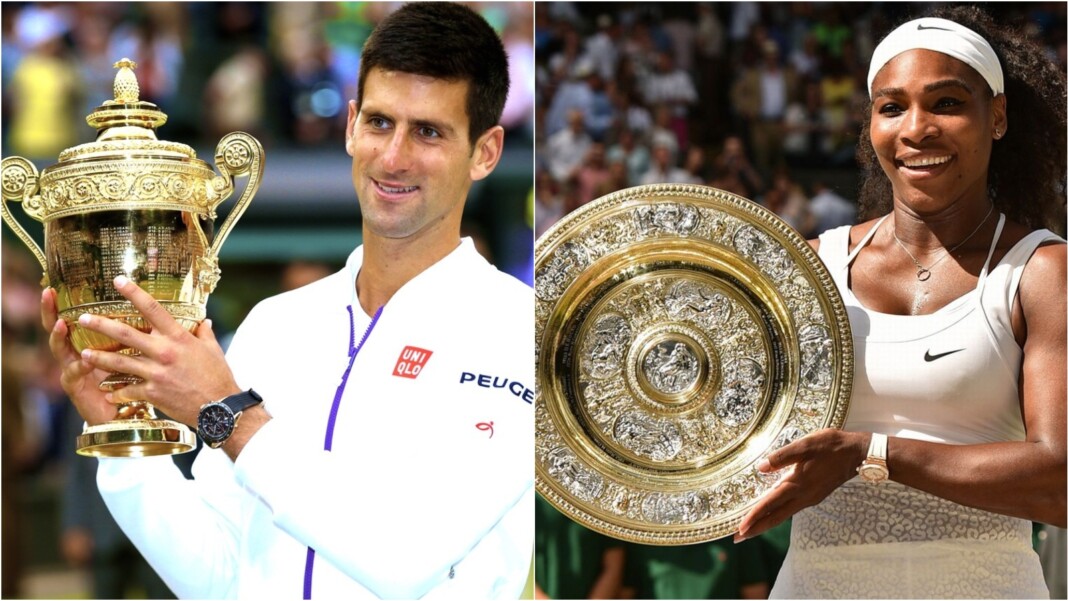 Novak Djokovic after clinching the 2015 Wimbledon Championships, his 3rd title at the All-England Club, had posted a clip of him dancing along with Women's Singles champion Serena Williams who won her 6th Wimbledon title at the Championships that year.
A popular tradition of the Championships where the winner of Men's Singles and Women's Singles share a dance together at the Champions dinner organised at the conclusion of the Grand Slam, the dancing clip of Djokovic and Serena has gone viral again where the two tennis legends are seen enjoying amidst the clapping and cheering from other attendees of the event.
Novak was successful in defending his 2014 Wimbledon title and defeated Roger Federer in the finals on both occasions as Federer's wait for his 8th Wimbledon title continued until he finally won it in 2017. Since then Novak has won the Championships on three more occasions winning it back-to-back in 2018, 2019 and 2021 (the 2020 edition was cancelled due to the Pandemic).
Serena won the Championships again in 2016 and since then has reached the finals twice but was unable to claim the 'Venus Rosewater Dish' and continues to trail Martina Navratilova's tally of 9 Wimbledon singles titles with Serena having won 7 titles in the Singles discipline while having 1 Mixed Doubles title and 6 Women's Doubles titles as well at the prestigious Grand Slam event.
Novak Djokovic likely to return on Tour next month, Serena's return still not confirmed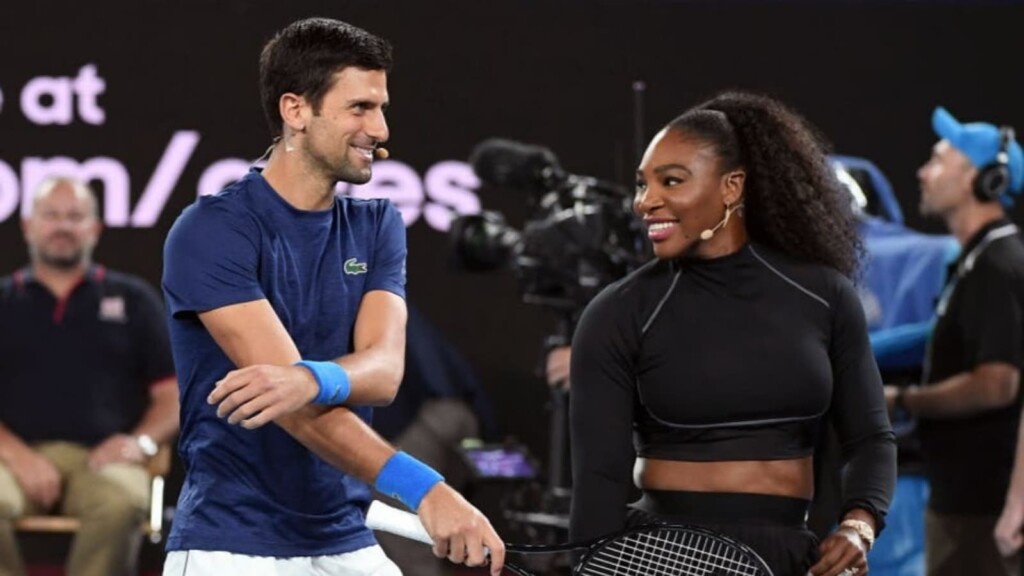 Djokovic has not played for over a month since he lost in the finals of the 2021 US Open where he was denied the chance to achieve the very rare 'Calendar Slam' and join Rod Laver(1969) as the only man in the Open Era to do so and become the third player along with Steffi Graf(1988) to achieve the rare feat.
Serena on other hand continues to recover from her unfortunate injury at the 2021 Wimbledon where she was then forced to retire in the first round itself when the score was tied at 3-3 and forfeit the match in tears. Since then, she has not played on the Tour again and many hoped including her agent that she will return for the US Open, things did not turn out well.
With the ATP Paris Masters 2021 set to begin in November first week followed by the 2021 ATP Finals, Djokovic is expected to travel to France while Serena's return remains a mystery since no big tournament is left for the season on the WTA Tour after the conclusion of the 2021 Indian Wells and the 23-time Grand Slam champion might end her season soon.
Also Read: 'Novak Djokovic is a perfect tennis player with no weakness,' feels Rafael Nadal