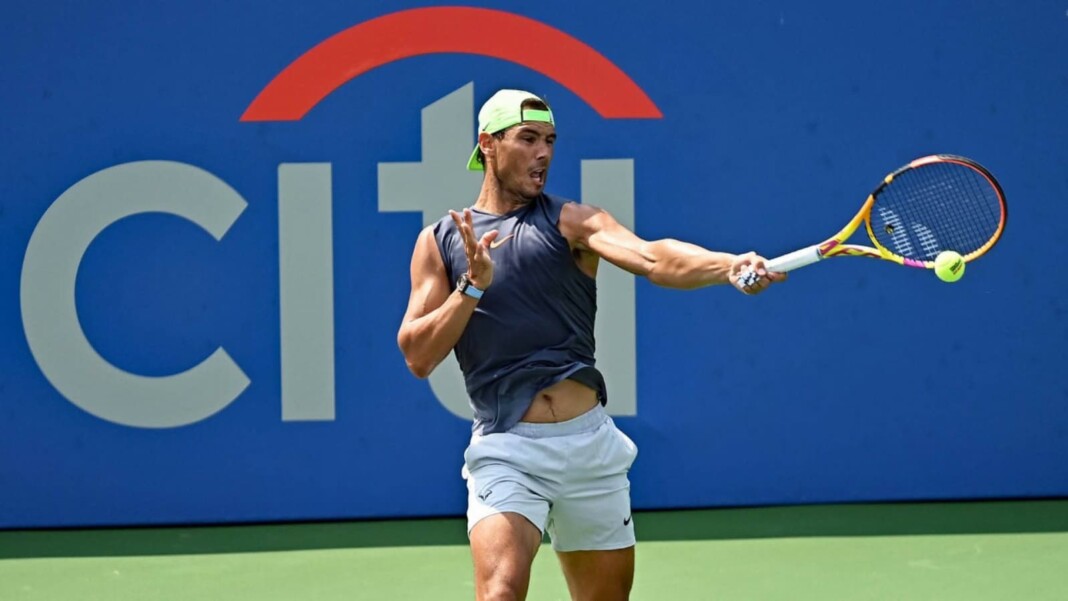 Rafael Nadal is yet to contest a point at Washington's Citi Open but has received multiple standing ovations and been showered with cheers already, with thousands gathering just to watch a glimpse of the Spanish legend and 20-time Grand Slam winner during his practice sessions.
Nadal was met by applause when he walked onto the court in a gray sleeveless shirt and shorts and a lime green hat and sneakers with coach Francisco Roig and physiotherapist Rafael Maymo. All of the spectators seemed to have cameras of some sort, whether cellphone, handheld video recorder or traditional, eager to capture not only Nadal but their own presence at the scene
Finally back on the court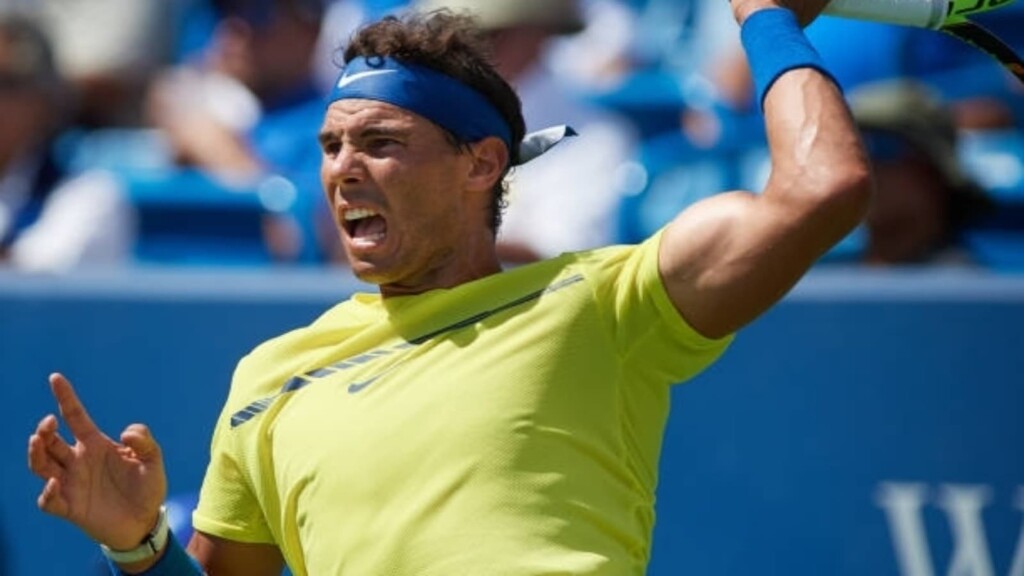 Just the presence of arguably the greatest player of all time was enough motivation for spectators, as Rafa will be looking forward to his Citi Open debut this week. Nadal made his participation announcement back in July itself and has sent his fanbase into a spiral. He has not been seen in action since losing to world number 1 and arch-rival Novak Djokovic in the semi-final of his favourite Grand Slam, Roland Garros. In his quest to be fit for the upcoming US Open, the Spanish maestro will be playing a series of events in order to get more court minutes under his belt before the tournament gets underway.
Rafa has been handed a first-round bye and faces either Jack Sock or Yoshihito Nishioka in the second round in his bid to win a title for which he is clear favourite and seeded number 1 too.
According to tournament manager Mark Ein, the tournament tickets were 90 percent sold out before Nadal announced his participation and the demand rose incredibly high when the crowd got to know that he will be there. Nadal also got the crowd involved during his practice, as seen in the video above and is seen in his natural and ever so polite manner.
Also Read: REVEALED! Rafael Nadal's potential path to Washington Open 2021 title