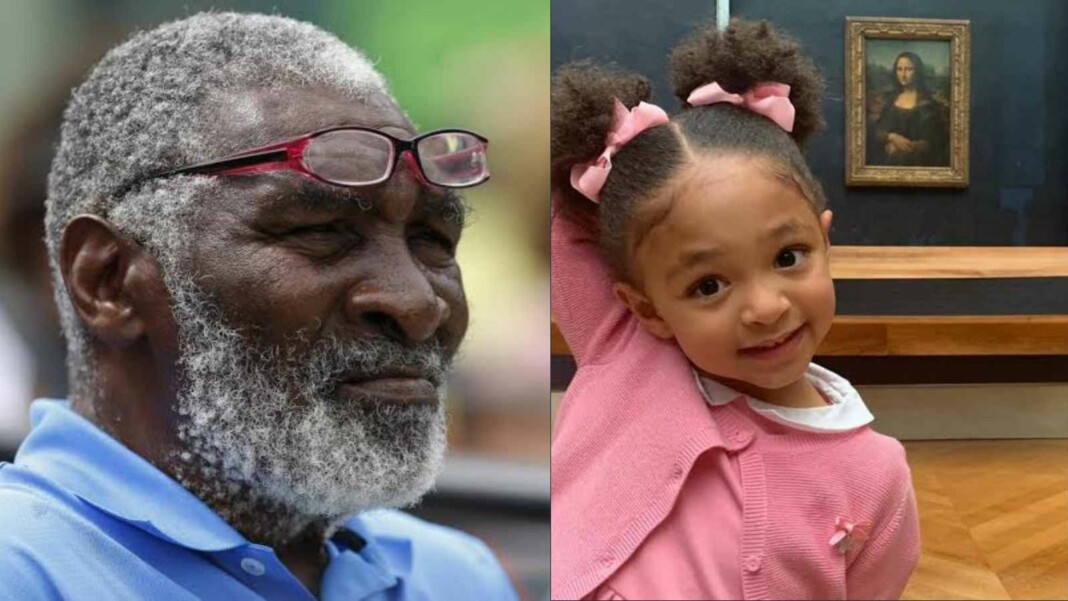 Born in 1942, Richard Dove Williams Jr is a tennis coach, and father of Venus and Serena Williams, known popularly as the Williams Sisters. Richard was instrumental in the sporting careers of his daughters, who were both ranked no. 1 in the world. The duo has a raked in 30 grand slam singles titles (Serena: 23 Venus:7) 14 doubles titles (paired together, unbeaten in finals), and 4 mixed doubles titles (2 each).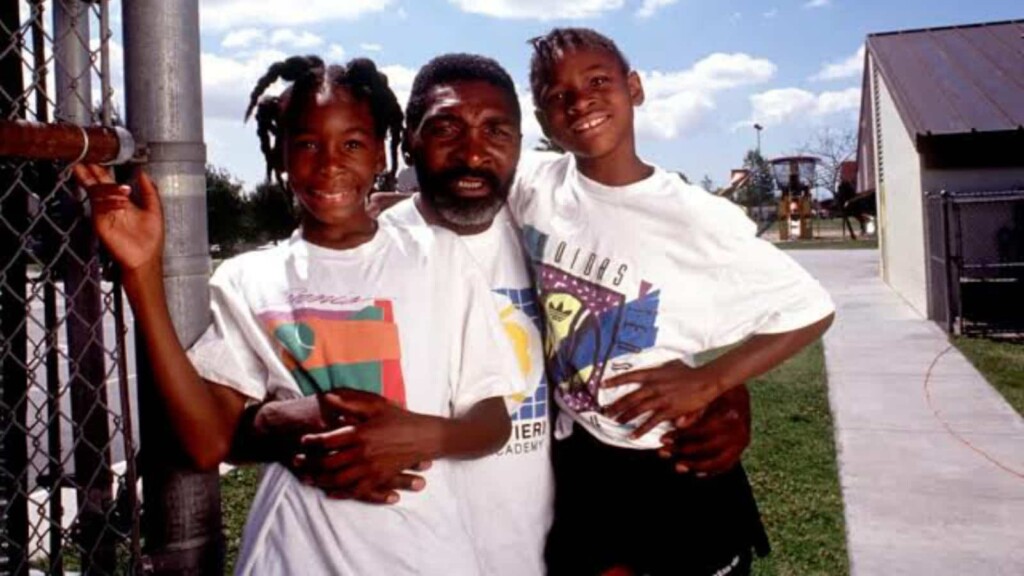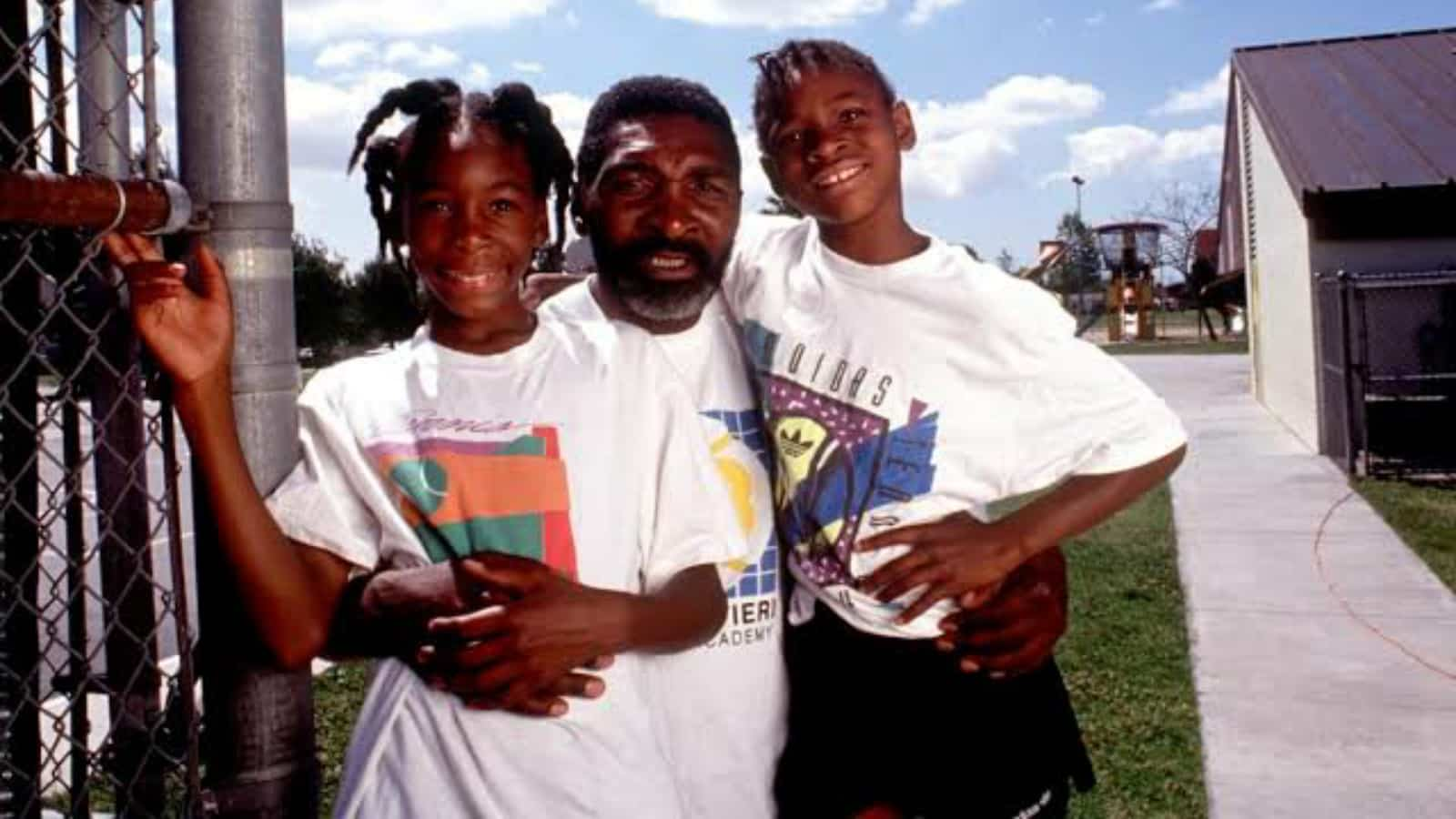 The dominance that the Williams sisters ushered into tennis was unquestionable, and it is credited to the efforts of Richard Williams. Having watched Virginia Ruzici play on television, he had decided that his future daughters would be tennis players. He took lessons from a man named "Old Whiskey", and went on train the duo when they were 4 years old. They were put on strict regimens, which later paid off. But Richard later confessed that he probably inducted them a little too early, and the age of 6 would have been more suitable.
Richard and Olympia: A grandfather's love!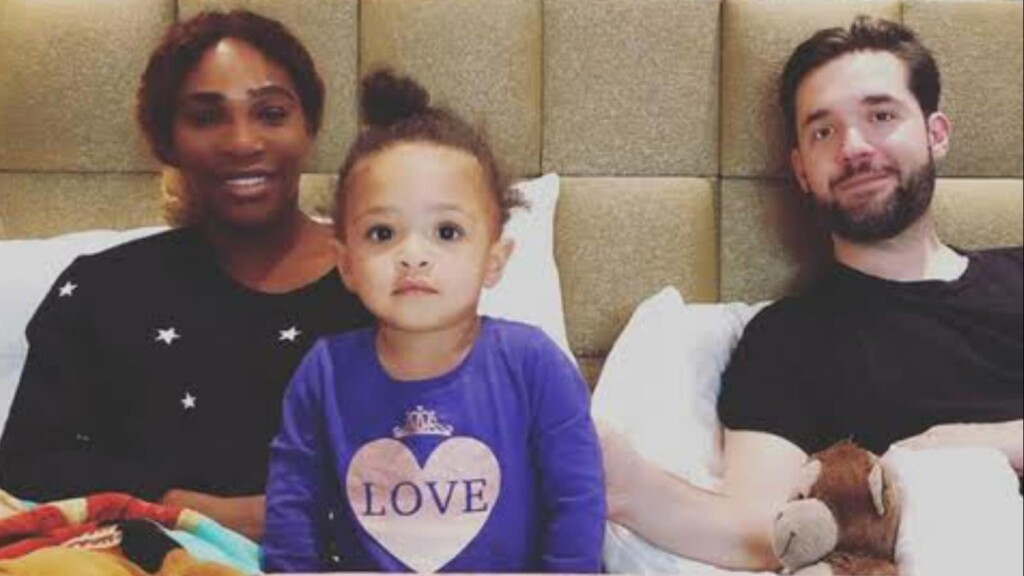 The 79-year-old who was a strict father and coach, however, has a soft side, one that surfaces in the presence of his granddaughter. He was recently seen cheering on Olympia, Serena's daughter while teaching her how to ride a bicycle.
Serena Williams took to Instagram to share a video that she recorded of her father and her daughter. It showed the older Williams standing in a driveway, cheering on his little granddaughter as she rides her bike with training wheels. Wanting to keep these moments close to heart, he was also capturing this milestone on his phone. Serena fondly captioned the post "A rare sighting, the one, and only G.O.A.T still motivating … King Richard, but I call him daddy."
Richard Williams, father of tennis legend Serena Williams was captured in a video, teaching his granddaughter Olympia Ohanian how to ride a bicycle and cheering her on. Richard has been in news recently for his upcoming biopic: Will Smith starrer King Richard; which is scheduled to release later this month.
Also read: "There is still a lot of SEXISM" Billie Jean King talks about her name, women's tennis, homosexuality, and Navarro's retirement