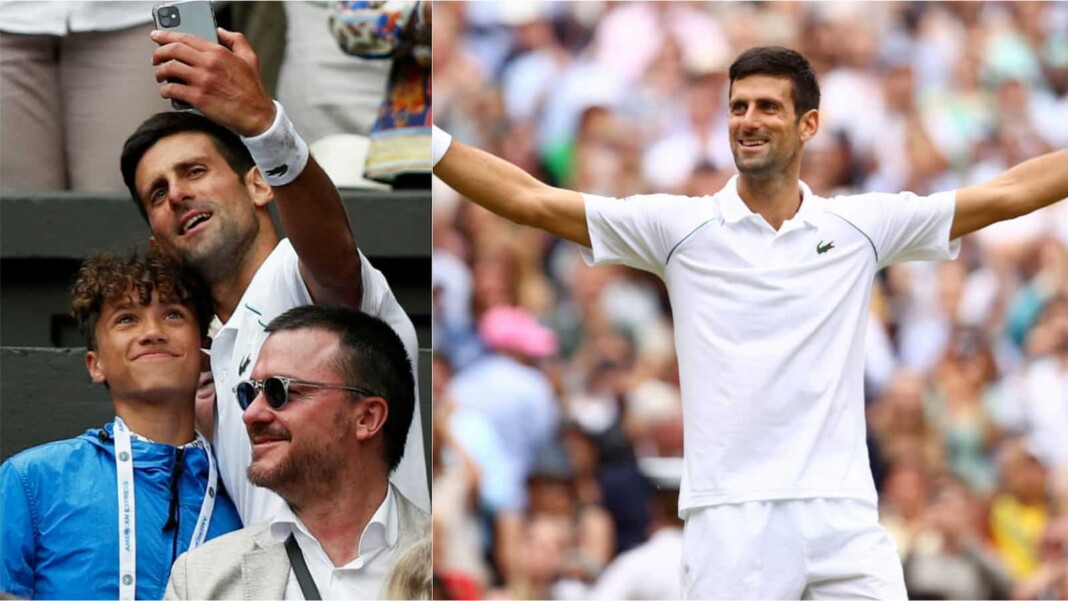 Novak Djokovic bags a hattrick in England as he wins his 3rd consecutive Wimbledon title after defeating Italian Matteo Berrettini in 4-sets to win the Wimbledon 2021.
Berrettini staged a great comeback in the 1st set to win the set in a tiebreaker but that was just a little nudge to the Serbian who came back strong to win the next 3 sets and clinch the Championships for the 6th time in his career. Novak won the finals 6-7(7), 6-4, 6-4, 6-3 in 3 hours and 24 minutes.
Novak after winning the Championships did the famous climb to the Players' Box to celebrate with his team that cheered for him throughout the match. On his way back to the court, Djokovic showed great sportsmanship and in of the biggest moments of his career when he had just won the 20th Grand Slam title, he stopped and took a selfie with a young fan to make his day.
Novak Djokovic reaches at par with Federer and Nadal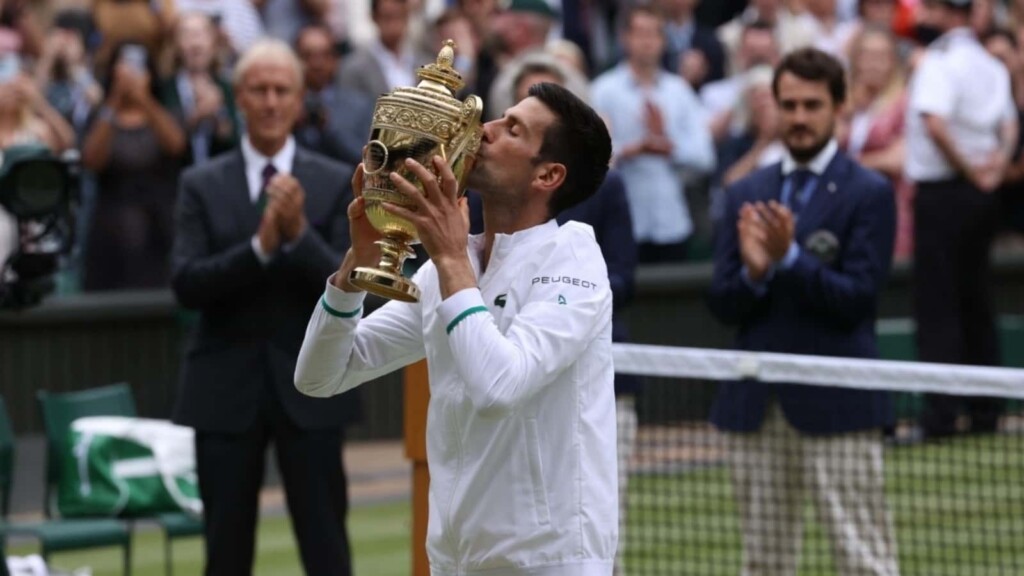 Novak Djokovic, Roger Federer and Rafael Nadal have long been called as the Big-3 of Tennis, as the trio has dominated the sport for more than a decade now.
While they continued to share the majors and the slams amongst each other showing great respect and camaraderie for one another, Djokovic was always trailing Federer and Nadal as both of them had reached the 20-Grand Slam mark while Novak trailed them all this while.
However, with all the 3 slams of the year so far being won by Novak, the Serbian is on-level with Federer and Nadal as the Big-3 are now levelled at 20 Grand Slams each asserting their dominance over the sport.
Novak will now be aiming for a Golden Slam as he will definitely be a favourite at the upcoming 2020 Tokyo Olympics and will definitely go a level above the duo of Federer and Nadal.
Also Read: WATCH: Novak Djokovic gives his racquet to a kid after Wimbledon 2021 triumph