Wimbledon is scheduled to reopen its doors this year after being suspended last year for the first time since World War II. Tennis fans all across the world are looking forward to seeing their favourite player compete on the centre court. Though several major names have already pulled out of the competition, including Rafael Nadal, Simona Halep, Naomi Osaka, and Dominic Thiem, for various reasons.
Novak Djokovic would be seeking for his third grand slam of the year in the Men's event, having already won the French and Australian Opens. Serena Williams will be aiming to equal Margaret Court's record of 24 grand slams in the Women's event.
Yes, it's that time of year when we check the weather to see if Roger Federer, Serena Williams, Andy Murray, and the rest of the players will be able to amuse us on the court, or if they'll be twiddling their thumbs in the locker rooms. Of course, Wimbledon has just spent a lot of money on a fancy roof for both Center Court and Court One, so play won't be as affected as it formerly was, but we'd still like to have our strawberries & cream in the sunshine.
Persistent rain during the matches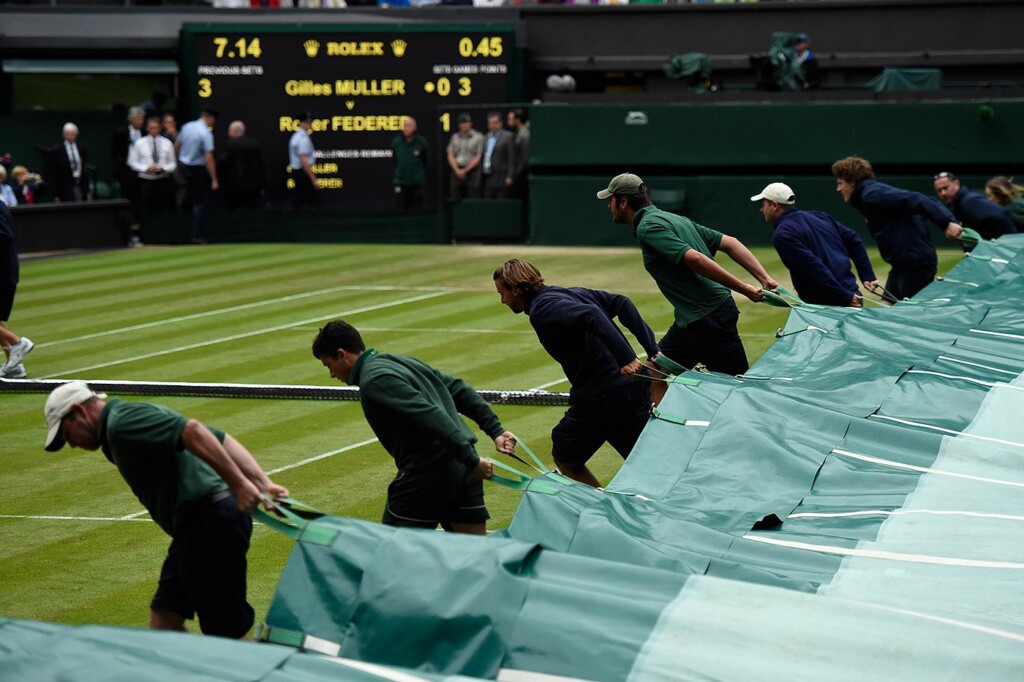 If it rains, ground personnel will be ready and waiting at the side of the court as the umpires rapidly draw the current point to a close. The crew of assistants will quickly bring down the net and run over the grass with the covers once the decision to postpone play is made. If the rained-out match is on a smaller court outside, it's essentially a waiting game, with timetables being moved back to accommodate the postponed match.
If a match is rained out on Center Court or Court One, the roof may be closed (it takes around half an hour for the air circulation to be adjusted to provide the perfect interior environment) and play can resume.
Also read: What are the traditions performed at Wimbledon every year?