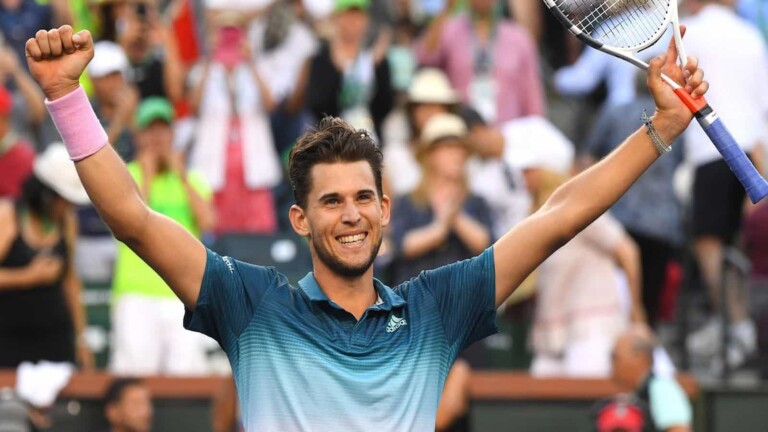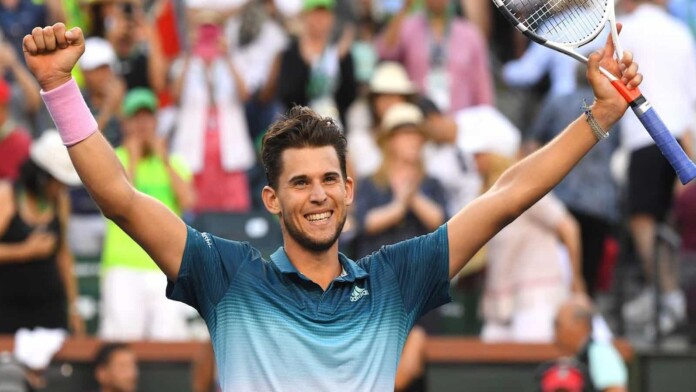 Dominic Thiem, the World No. 4 from Austria has been one of the most consistent players in recent times. The 27-year old is one of the prominent member of the 'Next Gen' that are set to break the dominance of the 'Big 3'.
Thiem tasted the success of Grand Slam in his 4th Grand Slam final at the 2020 US Open where he won a thriller 5-set against one of his arch rival Alexander Zverev. Thiem had previously finished runner up at the French Open twice, once in 2018 and again in 2019 but lost to Rafael Nadal on both the occasions.
He reached the finals of the 2020 Australian Open as well but lost to Novak Djokovic in the final who was defending his title in what was again a crunch 5-setter finale in Melbourne.
However Thiem's favourite Grand Slam has been the French Open right from his junior days on the circuit. He was the runner-up at the 2011 French Open Boys event playing the tournament aged 17. On the ATP Tour, he made his French Open debut in 2014 where he reached the second round and failed to go past it again in the 2015 edition.
In a recent interview, Dominic admitted his love for the Roland Garros and talked about his biggest goal. "Roland Garros is by far the tournament where I have had the best results in the past." said Dominic Thiem.
"A long time ago, I played the final in the junior event aged 18 and 19. After winning that first Major title at last year's US Open, Roland Garros is my biggest goal and something I really want to achieve." the Austrian added.
"The Roland Garros title is something I want to achieve this year" says Dominic Thiem ahead of the 2021 French Open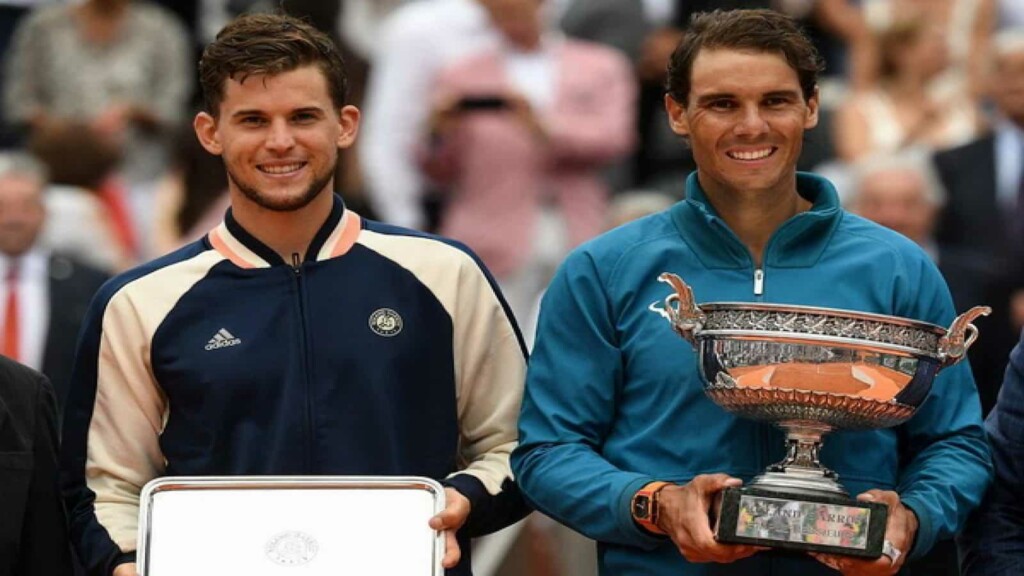 Dominic Thiem has his most consistent results at the Roland Garros as compared to any other Grand Slam.
He improved on the Soil drastically after the 2015 season. He reached 4 consecutive semi-finals in Paris from 2016 to 2019, going a step ahead in the 2018 and 2019 season where he was the runner-up losing to Nadal on both the occasions. Being a favourite again in the 2020 French Open, he was knocked out in the quarter-finals.
"The Roland Garros title is something I want to achieve this year, but at the same time, I know that everything has to be perfect; otherwise, it will not happen." said Thiem about the upcoming French Open 2021 where he is likely to be seeded as No. 4.
Also Read: French Open 2021 : Rafael Nadal reveals his biggest threats at Roland Garros this year