Serena Williams is one of the biggest names in the world of tennis. The champion player has achieved a lot in her career and it is just a matter of time before she again steps on the court. After all, winning 23 Grand Slam titles is not everyone's cup of tea.
During the 2021 season, Serena was constantly plagued by injuries. While she was away from the tennis court, the star player still continues to make the headlines. Serena is a huge admirer of Formula 1. Along with her husband, Alexis Ohanian, Serena has been spotted at various Formula One events.
"Serena, may I have a chat?": When F1 expert Martin Brundle's attempts to have a chat with Serena went in vain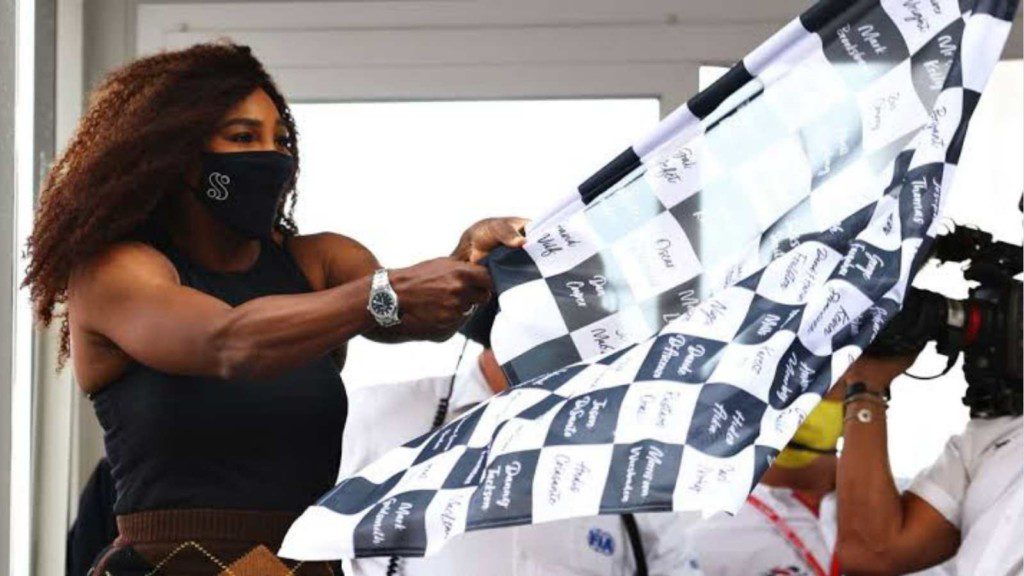 While many a time Serena makes the headlines for making a statement, this time around, we are going to talk about the time when Serena was in the news for not saying anything at all. Sky Sports commentator Martin Brundle was trying to have a chat with tennis legend Serena Williams during grid walk return at the US Grand Prix in October 2021.
Martin was completely ignored, not once but twice as he tried to have a chat with Williams. "Let's wander down here, we've got Rory McIlroy and Serena Williams," Brundle said on Sky Sports F1 as he made his way along the grid. "Venus Williams wasn't that keen to talk to me five years ago, I don't know if I'll get a double-fault or an ace," he had said.
One thing is for sure, Martin was right about the double-fault part. Serena, who was having a conversation with golfer McIlroy completely ignored Martin's attempts to have a chat. He again tried to talk to her as soon as Williams finished talking with McIlroy.
However, Williams simply gestured that she was not interested in having a chat with him. Brundle again asked, "Serena, may I have a chat?" but returned empty-handed. "It's a double-fault," Martin admitted as Serena simply walked away.
Also read: Who is Anett Kontaveit's Coach? Know all about Dmitry Tursunov