Belarusian tennis star Aryna Sabalenka has made a name for herself in a relatively young career. Aryna was born on 5 May 1998 in Minsk, Belarus. She gives a lot of credit for becoming a renowned tennis player to her father Sergey. He was a hockey player.
Back in 2012, Sabalenka started playing on the ITF Women's Circuit. The young prodigy made a name for herself in the women's circuit even before she started competing in the ITF Junior Circuit. However, she wasn't able to win a main draw match in any of her first five tournaments.
Aryna Sabalenka Racquet: All You Need To Know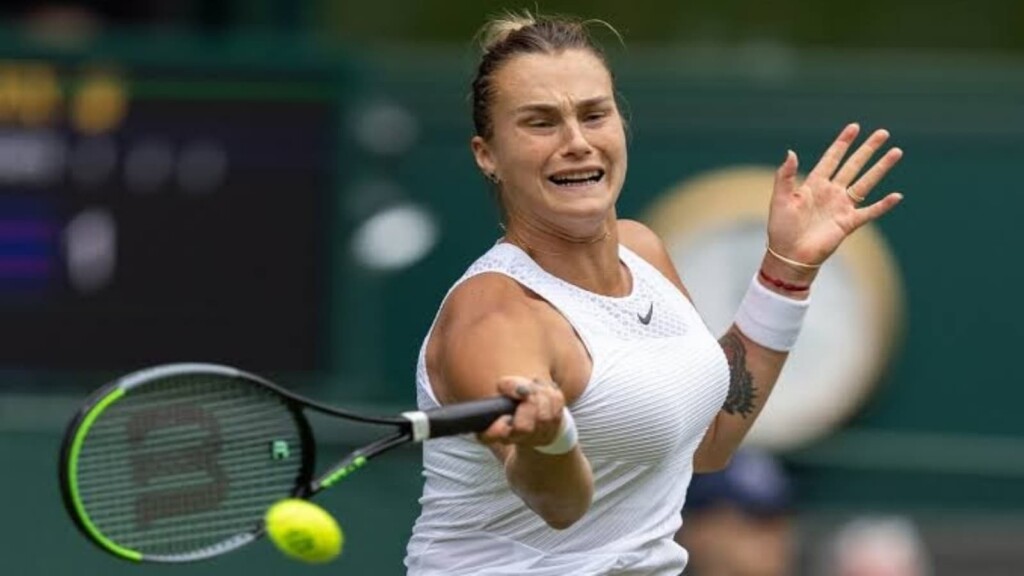 Aryna Sabalenka currently plays with the Wilson Blade 98 v7 racquet. Sabalenka has used this particular racquet for an extended period of time and looking at her current heroics on the court, it seems unlikely that she is going to change in the near future.
Like most top players in the world, Aryna Sabalenka has customized her racquet which suits her playing style and technique. As expected, Wilson or Sabalenka haven't released a lot of details about the modifications made, but data on certain specifications of the racquet is available.
The Head Size of the racquet is 98 sq. inches and it weighs 323 grams. Its string pattern is 18×20 and Sabalenka uses Pro Overgrip. The main strings are Luxilon ALU Power 125 and the cross strings are Luxilon Ace 112.
The Wilson Blade 98 v7 is one of the most popular racquets among tennis frenetics as its overall feel and features are no less than any other top racquet.
Also read: Ashleigh Barty Racquet | Which Racquet Does Ashleigh Barty Use?