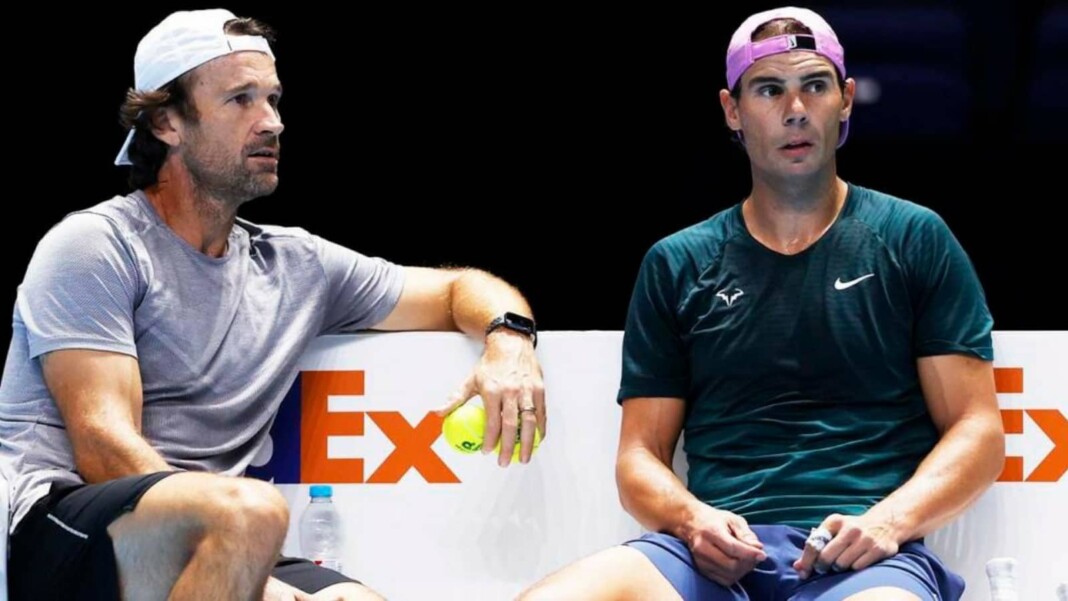 Winning 20 Grand Slams, 2 Olympic gold medals and remaining Wolrd No.1 for numerous weeks is no mean feat. But Rafael Nadal Parera is one talisman who has achieved all this. True icon of the sport, Nadal is one of the best, if not the best to have ever played tennis.
Having said that, a significant contribution of a player's success goes to his coaches as well as they are the one who make their ward capable to take on anyone in the world. Nadal has been fortunate to have great mentors throughout his career spanning two decades. Let us look who all have got the privilege to coach Rafael Nadal.
Rafael Nadal's Coaches: A Few Insights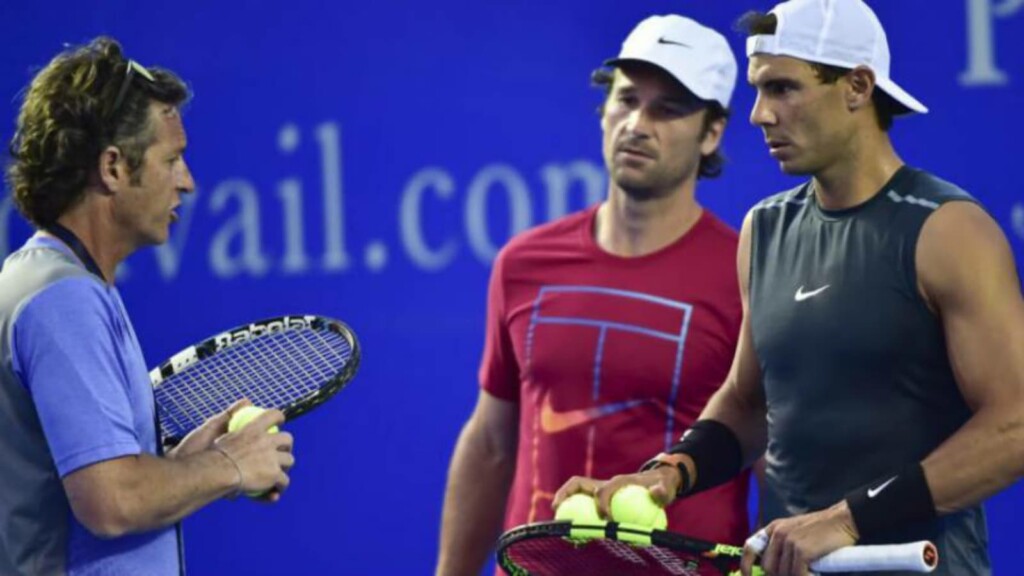 Though Nadal turned professional in 2001 he signed his first coach in the year 2005. He is none other than the uncle of the 35-year old Spaniard, Toni Nadal. Toni is the elder brother of Spanish professional footballer Miguel Ángel Nadal. With 16 Grand Slam titles won by his nephew, Toni Nadal was the most successful coach in the history of tennis until Marián Vajda surpassed him in 2020, when Vajda and his player Novak Djokovic won their 17th Grand Slam title together. Toni unfortunately parted ways with his nephew in 2017 and now currently is in a stint with Felix Auger Aliassime, a young rising tennis star.
Another person which joined Nadal in 2005 and is still with him is Francisco Roig. Roig is a retired Spanish professional tennis player. He is primarily a doubles player, winning 9 ATP World Tour titles and reaching 12 more finals. He sometimes acts as the alternate coach of his compatriot Nadal.
However, the biggest name associated with the 13-time French Open champion is Carlos Moya. Moya is a retired World No.1 tennis player. The legendary player from Spain was the French Open singles champion in 1998 and was the singles runner-up at the 1997 Australian Open. Moya has been Nadal's primary coach since 2016.
Also read: Who has beaten Roger Federer the most times?