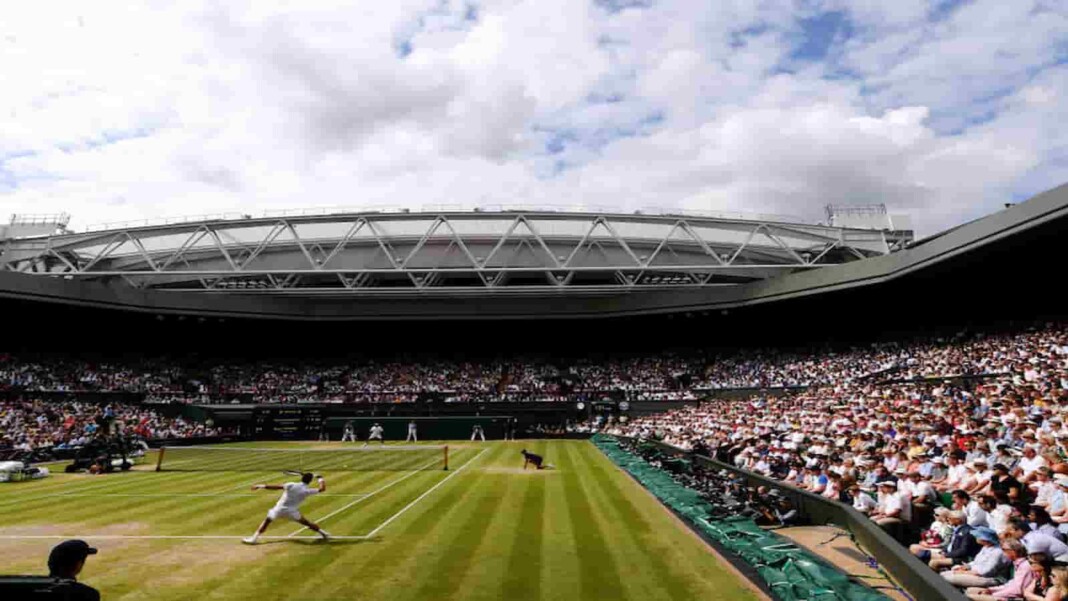 Wimbledon 2021 is just two weeks away, as the hype builds around one of the most prestigious tournaments on the ATP Calendar. The Grandslam was canceled last year owing to the covid-19 pandemic. The clay court season ended on Sunday, with the conclusion of French Open 2021. As a result, all focus has now shifted onto the grass court season.
Despite the UK government's delay in lifting covid-19 restrictions, the Wimbledon finals will feature crowds at 100% capacity. This is true for both Men's Singles and Women's Singles final, which means the Centre Court will host 14,979 during the finals. However, for the rest of the tournament, only up to 7,500 (50%) fans are permitted at Centre Court.
Wimbledon to operate at 50% capacity, except for the finals
The authorities have allowed up to 21,000 per day across all courts at Wimbledon 2021. There will also be 45,000 fans at the Wembley Stadium for the finals of UEFA Euro 2020.
This is some exciting news for tennis fans, who would want to witness their idols in action at Wimbledon. Novak Djokovic enters the tournament as the defending champion, after he defeated Roger Federer in the finals in 2019, after saving multiple match points.
On the women's side, Simona Halep enters as the defending champion, after she defeated Serena Williams in the finals in straight sets. The Romanian had to withdraw from the French Open 2021 due to a calf injury, but is all set to be a part of the grass court season.
Rafael Nadal had earlier hinted that he might take some time off tour, after losing in the semifinals of French Open 2021 to Novak Djokovic. Among other big names, Roger Federer will be looking forward to claim his ninth Wimbledon title this time around.
Also Read: 'I want to win Wimbledon and would like to be No.1 again,' Andy Murray thrilled on getting back on court