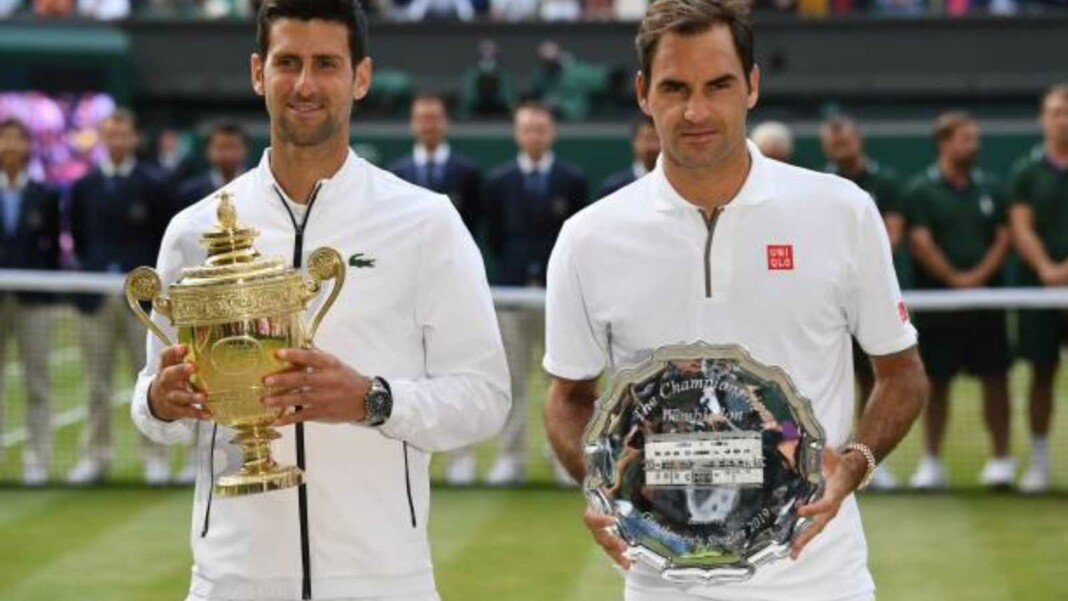 World No.1 Novak Djokovic creates sporting history as he matches Roger Federer and Rafael Nadal to win 20 grand slam titles. Djokovic beat Berrettini in the Wimbledon 2021 final in 4 sets 6-7(4),6-4,6-4,6-3 to win his 6th Wimbledon title. He also becomes the fourth man in the open era to win three consecutive Wimbledon titles after Roger Federer, Bjorn Borg and Pete Sampras.
The top seed, not at his best against Berrettini today, solidifies his quest to be the G.O.A.T and the stats very well tell his story. For the first time ever, he holds the record for most grand slams won along with Rafael Nadal and Roger Federer. The Serbian superstar is now 21-0 at grand slams in 2021 and has won all the three majors- the Australian Open, the French Open and Wimbledon. He will now have a chance to achieve a rare golden slam by winning the US Open.
Wimbledon Final: Roger Federer congratulates Djokovic on historic win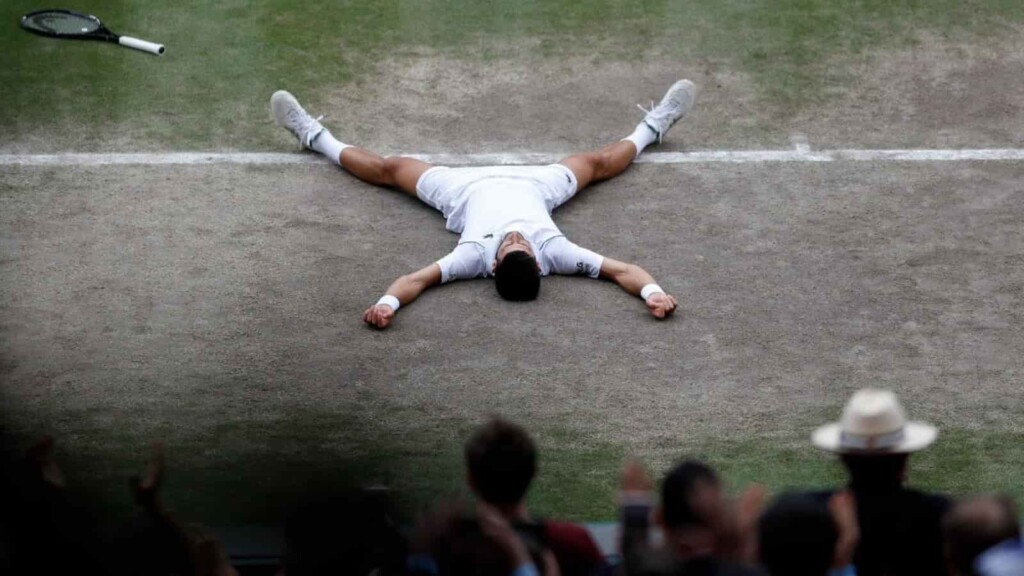 Djokovic's sixth Wimbledon title got him at par with Federer and Nadal on Grand Slam wins. The three legends of the game now have won 20 Grand Slams each, the highest in the history of the game. On the occasion of the Serbian equalling the record, Federer took to Twitter to congratulate Djokovic.
"Congrats Novak on your 20th major. I'm proud to have the opportunity to play in a special era of tennis champions. Wonderful performance, well done!" the Swiss wrote.
It is a given that when Novak Djokovic gets going, there's no stopping him. But Berrettini was time and again proving otherwise by hitting winners from the baseline. He started the third set well and was truly looking a threat to Djokovic. But a service game full of unforced errors gave Djokovic the break. He consolidated the break, but the Italian was making things difficult for him. Despite Berrettini being the better player in the third set, Djokovic hung in there and proved why he is the G.O.A.T to win the set 6-4.
Also read: Double Delight! Tom Cruise in the audience at Wimbledon 2021 for second day running