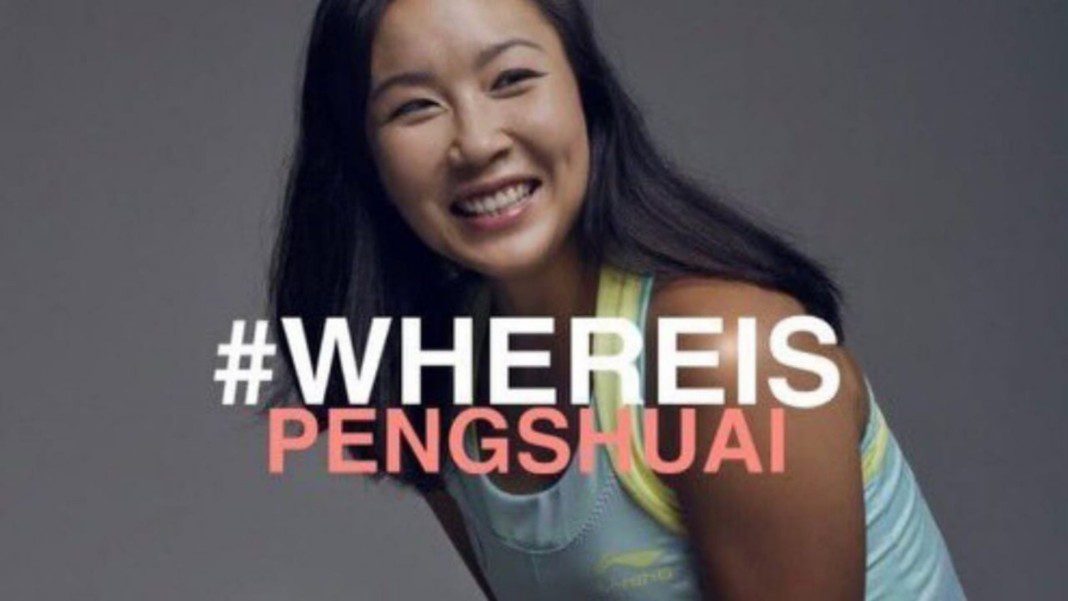 The disappearance of Chinese tennis player Peng Shuai has taken the tennis world by storm. Shuai, who was ranked no. 1 in doubles back in 2014, had written a lengthy social media post about being sexually abused by a top-ranking Communist Party member. The post, that said Zhang Gaoli, a former vice-premier and member of the Communist party's Politburo Standing Committee, had forced her to have sex three years ago, disappeared quickly from the realms of Weibo.
The former French Open and Wimbledon champion has not been seen since November 2. Although a letter came to light, supposedly written by Shuai, which stated that she is fine and the allegations were fake and posted without her consent. However, this has only added fuel to fire, prompting heavy discussions about the whereabouts of the Chinese player. One has to question, if she is fine then why has she not been seen?
Concerns have flared across the tennis community, with many top names like Serena Williams, Novak Djokovic, and Andy Murray calling for action. The hashtag #WhereIsPengShuai is currently trending on Twitter.
Peng Shuai's disappearance: support from WTA Chairman
Members from the Women's Tennis Association (WTA) have come out in support of the missing player. This includes fellow players and chairman and CEO of WTA himself. Steve Simons, chairman, and CEO of WTA released a statement in which he said that he had tried contacting Shuai but remained unsuccessful. "The WTA and the rest of the world need independent and verifiable proof that she is safe. I have repeatedly tried to reach her via numerous forms of communication, to no avail.
Peng Shuai must be allowed to speak freely, without coercion or intimidation from any source. Her allegation of sexual assault must be respected, investigated with full transparency and without censorship. The voices of women need to be heard and respected, not censored nor dictated to" [an excerpt from his statement].
Trending on Twitter: #WhereIsPengShuai
Peng Shuai's fellow WTA players are trying to harness the power of social media in an attempt to call for action.
Also read: 'This speech gives us a reminder and some hope that things can change in the future,' Andy Murray voices his concern over the disappearance of Peng Shuai