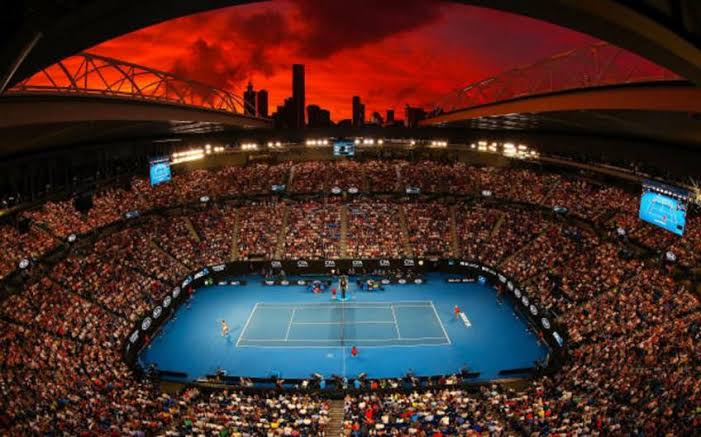 Tennis Australia complied that in the worst-case outline, the Australian Open endures cancellation but it also emphasized to look another option in the hope the COVID-19 crises alleviates.
Due to pandemic, all tennis events have been postponed until July 13 with suspicion of resumption of the International circuit.
The season-opening Grand Slam is planned in Melbourne from January 18-31, more than eight months off while Tennis Australia asserted that it would continue, whatever restraints were in place at that time.
"We've certainly made no secret about the number of scenarios that we're looking at," a spokeswoman told AFP. "We're hoping for the best but planning for everything."
Expectations expanse from cancellation to exacting quarantine on overseas players and only Australian fans will be allowed into the tournament.
We have to look at all the angles because a lot of the decisions will be beyond our control and related to government guidelines and restrictions," she said.
"We do need to have all the protocols in place to ensure everyone's safety."
The French Open suspended until September end while Wimbledon has been revoked for the first time since World War II.
The United States Tennis Association will make a conclusion in mid-July if the US Open will be held on schedule or not in New York in August. Australia already restricted all travel into the country for non- resident.
While talking about opening borders to the neighbouring nation New Zealand, which like Australia has successfully handled the epidemic, ministers have announced that it will be short before other international arrivals will be resisted.