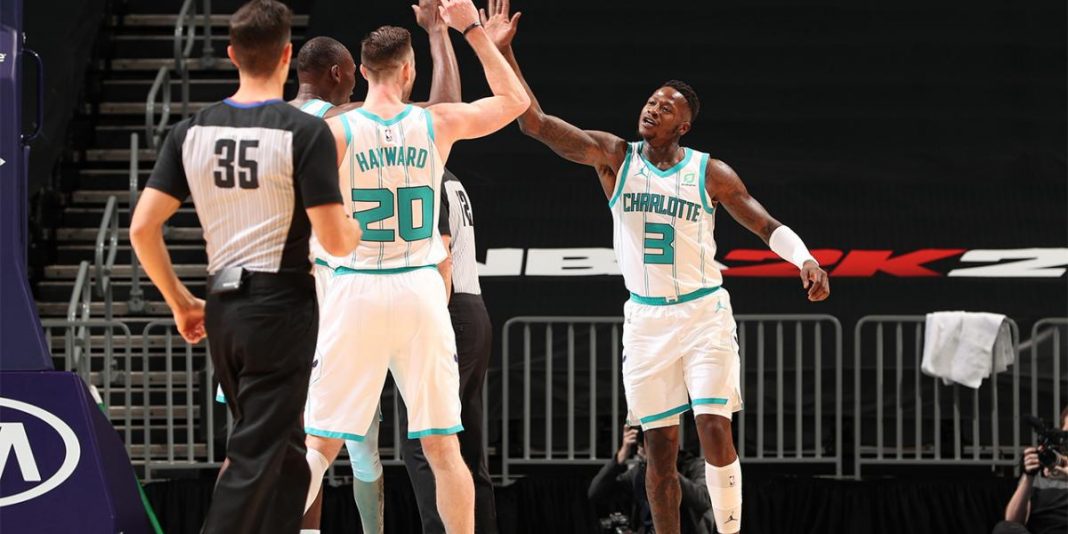 Terry Rozier leads the Charlotte Hornets past Bradley Beal less-Washington Wizards after knocking team-high 27 points, while Gordon Hayward added 26 points. Charlotte Hornets have won four out of their five games after losing their Rookie of the Year contender LaMelo Ball due to wrist injury.
Talking about the Washington Wizards, Rui Hachimura tied his career high with 30 points for the team. Russell Westbrook had his 17th triple-double of the season and his third straight with 22 points, 15 assists and 15 rebounds. Robin Lopez had 16 points and 11 rebounds.
Terry Rozier leads Hornets past Wizards
"They do a really good job of moving the ball," Robin Lopez said as per ESPN. "In transition, getting open 3's. I thought we did a better job of guarding them in the second half, but it's tough when they're hitting 3's. We definitely could have been more locked in. I think we all agree there."
While Washington got within 98-95 with 4:12 to play, Charlotte pulled away to secure the win.
"We did it with our defense," Hornets coach James Borrego said. "I think we disrupted them fairly well on the defensive end."
Having said that the Man of the Match, talking about the man of the match Terry Rozier, he was named the Eastern Conference player of the week for his play from March 22-28. "To be recognized in this league, you've got to win in this league," Borrego said. Whereas Malik Monk missed his second game with a sore right foot.
Also Read: Jamal Murray guides Denver Nuggets cruise past after Philadelphia 76ers' slow…