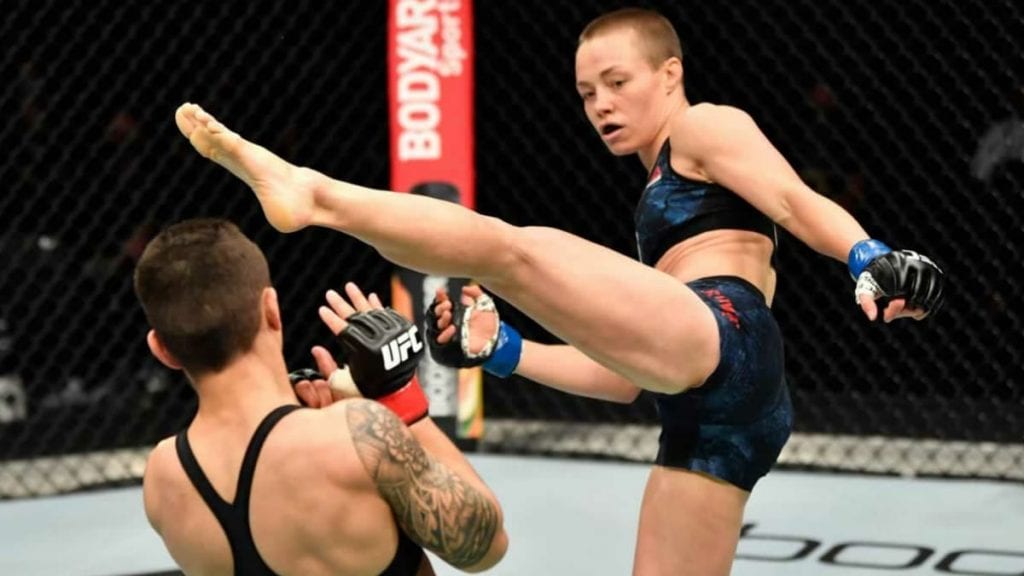 There was some misunderstanding when Dana White openly claimed that Rose Namajunas is not interested in fighting for the title. Soon after the press conference, her team was quick to respond and disregarded the statement.
Her fiancé Pat Berry during his appearance on UFC Unfiltered said, "That was just a misunderstanding of some sort, I'm sure the UFC knows what they're doing. Dana White knows what they're doing. We know the call is coming. There must have been some miscommunication somewhere, but she absolutely—yeah, of course, the title fight, but anybody. She'll fight somebody today. This girl is ready."
Namajunas is officially number one contender for the title, and now we know that she is going to fight for the title soon.
Namajunas has her eyes set on the champion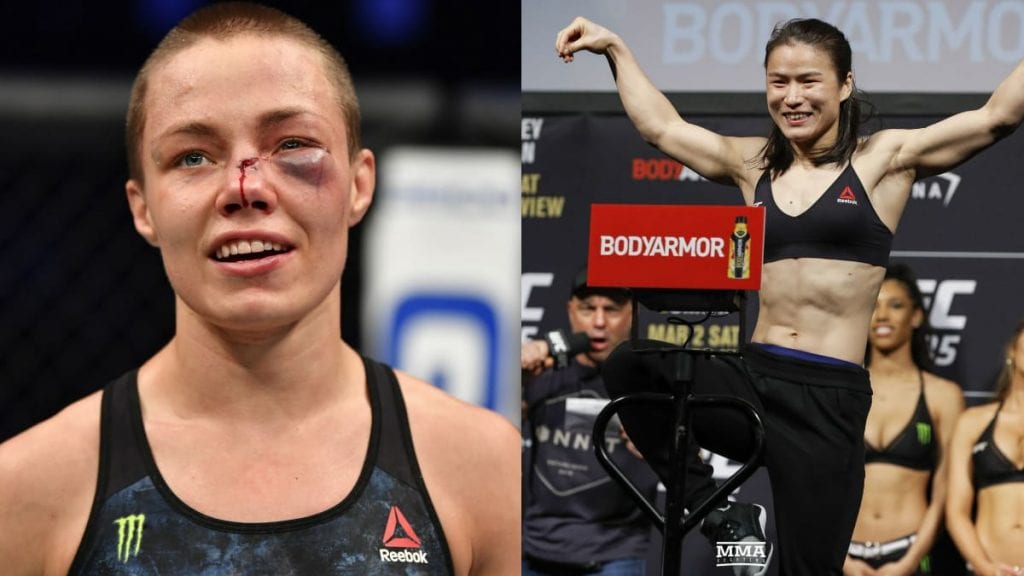 In a recent interview, she said, "I've been watching Weili ever since I saw her fight Tecia Torres a while back, I started to have my eye on her," Namajunas said. "Especially ever since she became champion I've been scouting her out and breaking her down, game-planning for her because yeah, she's got the belt, that's really what you have to go off of."
Rose said that they might fight in March but she is ready for any date UFC agrees upon. She recently took some time out on a trip to expand her training, and she believes that it has helped her a lot.
She also said that she has learned a lot from her loss to Andrade and now has made all the right adjustments in her game to beat the champ and regain her title.
Also read. Michael Chandler plans to showcase his wrestling skills and entice Khabib to come out of retirement.