Nate Diaz is making his much-awaited comeback inside the Octagon in 2021 and as the time for his return is getting closer the speculations are getting higher whom 'The Stockton Slugger' will be facing in his comeback match.
Diaz has been very vocal these days on his social media handles and recently he appeared in Ariel Helwani's show. The UFC president Dana White in one of his interviews said that Nate is making comeback in the Lightweight division.
But during the interview, Nate says he has no interest in competing in the Lightweight division. Diaz says, "That's a dead division, I don't have nothing I'm hunting in that division, nothing to aim for, I feel like I own it already,"
With this, he showed interest that he wants to compete at his natural weight Welterweight and he will look for challenges in that division.
Nate Diaz is targeting a fight with Dustin Poirier and Charles Oliveira
'The Diamond' Dustin Poirier cemented his position for the Lightweight title shot with a win against Conor McGregor at UFC 257. Along with this he also showed interest in fighting with Nate Diaz in his comeback match.
Along with him Nate Diaz also has two names in his mind with whom he wants to fight, they are Dustin Poirier and Charles Oliveira. But he wants this fight to happen at Welterweight.
Dustin Poirier also responded to Nate Diaz's callout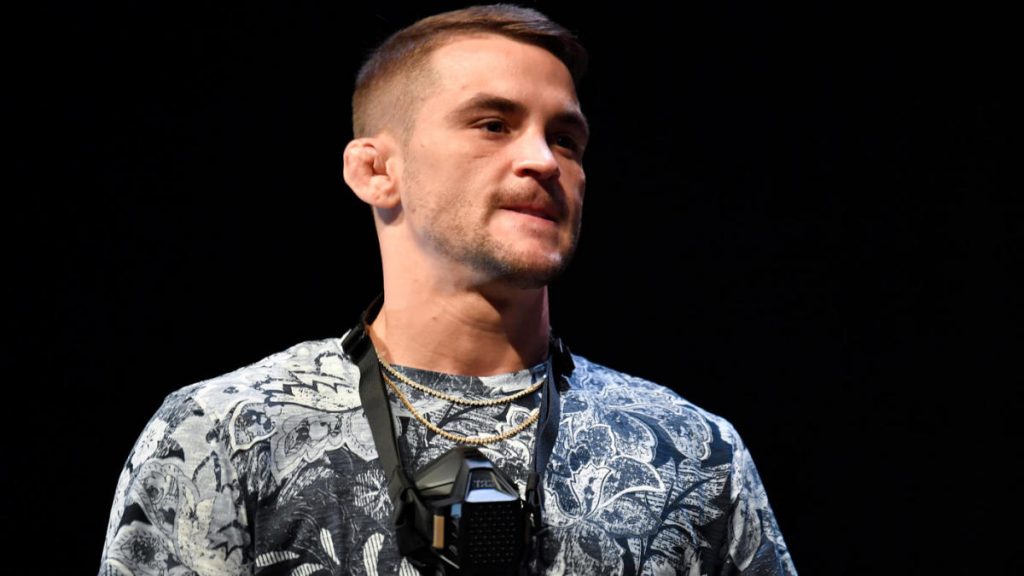 Poirier knows that the fight with Nate Diaz is going to give him a big fat paycheck and with that, it is going to be a huge match for him. After Diaz showed the intention to fight him at Welterweight, Poirier responded to him with his tweet.
Which says, "A fight closer to my natural weight sounds like a great idea". This shows Dustin Poirier is ready for this fight but he wants it to happen at Lightweight.
Now with two of them getting ready to face each other, it is going to be interested to see at which weight class this fight is going to happen if this fight gets officially booked.
Also Read: "I've licked my wounds long enough, I'm home with my family life is good, this game can be a cruel bi**h and Saturday night was just that", Frankie Edgar issues a statement after his loss