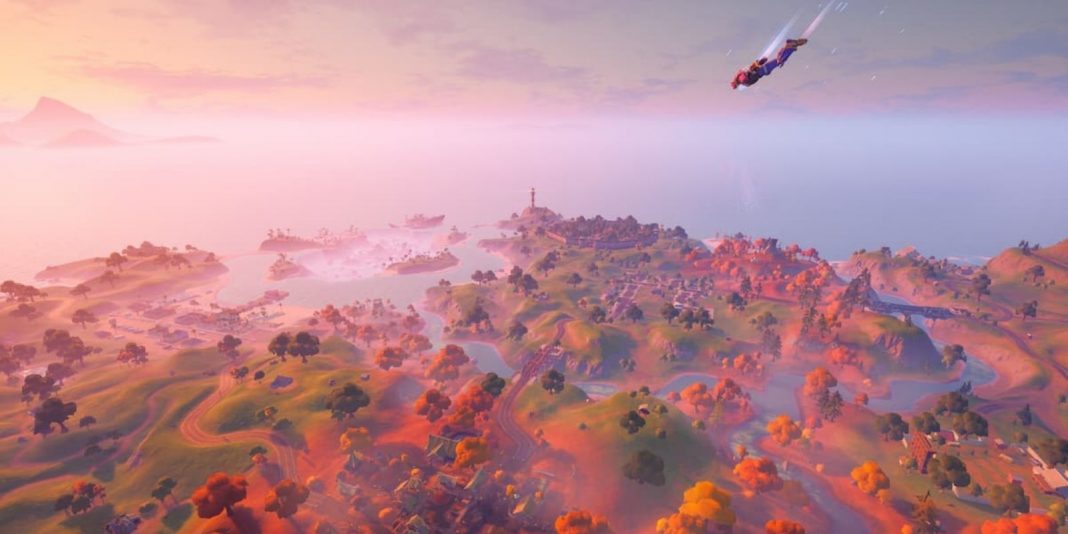 The release of a new season usually shuffles up the Fortnite map bringing a change in the best landing spots on the map for players every time. Fortnite Season 6 has brought a plethora of exciting new content for fans to enjoy including various new weapons,  challenges, and brand-new Battle Pass to progress through. Fortnite Island has also received some map changes. These map changes include the addition of new areas like Colossal Crops, Boney Burbs, and The Spire that has replaced the Zero Point from Season 5.
A few major map changes have seen their place in Fortnite Chapter 2, Season 6, which means that there are brand new locations for players to land in. This includes some new additions to the map such as The Spire replacing the Zero Point, Boney Burbs, as aforementioned. At the same time, some old fan favorites still remain on the map. Although Lazy Lake and Misty Meadows happen to be go-to areas due to the striking amount of loot they offer, there is a high chance of dying as soon as players land.
Here are some of the best landing spots in Fortnite Season 6.
Fortnite: Best Landing Spots
Loot is a significant element for landing ground selection for players in Fortnite, apart from swift rotation or less player concentration areas, well, for some. Some may find it difficult to survive without good loot during the early stages while some die instantly as they land due to high enemy mass at the zone. Hence, players must scour for loot where it is available and land in a suitable place where they can take the initiative to build a battle collection for the rest of the game.
Sweaty Sands:
The Primal Season of Fortnite combines the new areas with classic locations Sweaty Sands, which is the point of interest with the most chest spawns on The Island. Although Sweaty Sands has been a part of the Fortnite map for a while now, unfortunately, it never appears to be a populated location.
Usually, the best loot can be found in the tallest building at Sweaty Sands. There are also many vehicles that will prove to be useful when rotating to the next area. The best part is that this area often has relatively low player traffic, so players will encounter less danger when visiting, even though if players find themselves overwhelmed by enemies, they can use the nearby water or vehicles to escape.
Dirty Docks:
It's challenging to look at Dirty Docks in Season 6 and not rank it one of the best landing spots. The number of Mechanical Parts and potential Chests available elevate it above every other location on the map. There's also plenty of mobility with various vehicles and fishing spots aplenty for added loot. Dirty Docks happens to be an excellent place to scourge for loot and an even better area to acquire materials including:
31 Mechanical Parts
35 Potential Chests
Guaranteed Epic Assault Rifle
Fishing Spots
Rumor has it that this site can provide enough building material for the entire lobby and still have a few structures in place. Like Sweaty Sands, Dirty Docks also has lots of cover and blind corners, so players need to be careful while searching for loot in Fortnite Season 6.  As if that was not good enough, players can exchange gold bars with the 'Tess' NPC for a guaranteed Rare Assault Rifle. Dirty Docks is the pinnacle of Fortnite landing spots, making the Victory Royale that much easier.
Craggy Cliffs:
While it may not be the map's flashiest location, Craggy does its job and provides players with a good enough reason to be Fortnite's one of the best landing spots. Players can no longer purchase the Chug Cannon here, but it's still an optimal place to land. Craggy includes 20 potential chests and five Mechanical Parts. Although the resources are lacking, crafting is not necessary when there is an NPC who offers weapon upgrades.
5 Mechanical Parts
20 Potential Chests
Upgrade NPC
Fishing Spots
Slurp Barrels
The northern-most POI also offers fishing spots for more loot and guaranteed Slurp Barrels for shield. Remedy remains in Craggy Cliffs and will upgrade weapons for gold bars. The northern-most POI also offers fishing spots for more loot and guaranteed Slurp Barrels for shield. Craggy Cliffs took a hit from Season 5 to Season 6 and became one of the best landing spots in Fortnite.
Weeping Woods
The release of Fortnite Season 6 has also added animals to Weeping Woods and the Weeping Woods is filled with wild animals that players can hunt down or tame. Players can also enter the cabins, and search them for loot such as weapons and shield potions. Another major draw of this area is its proximity to some Guardian Towers. At the same time, two NPCs can spawn in this area ready to assist gamers.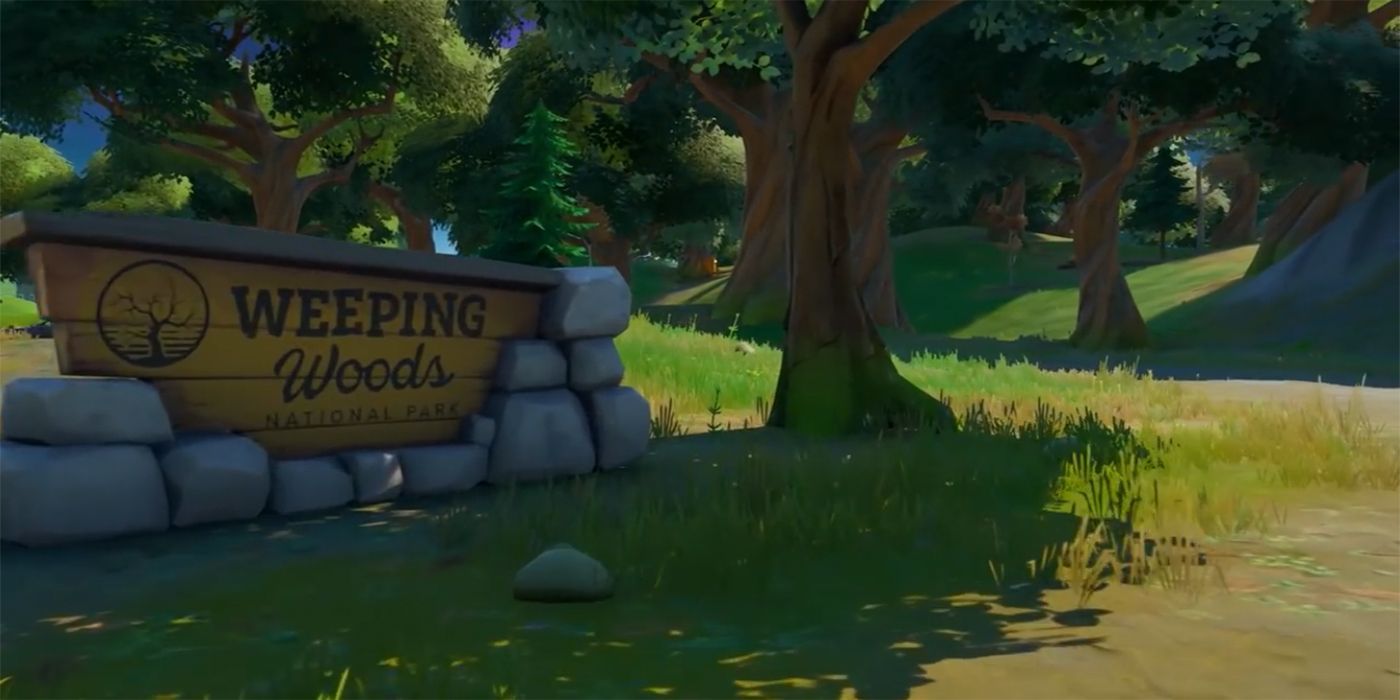 Players can find six of these on Fortnite Island, and compete with other players to search through chests. After players have got their share of the loot, they can enter the woods by using the launch pads. Additionally, they can find one of the six Guardian Tower Spires near the point of interest. It offers more loot, and Epic weapon drops from the Guardian, and players can use the launch pad on top of the Spire to rotate quickly.
Colossal Crops: The last of Fortnite's best landing spots
Colossal Crops may be one of the best landing spots since it's got a large cornfield in the middle of the location and offers amazing cover for lurkers and campers. The area is quite sheltered and covered in crops, giving you more chance of staying hidden from enemy players. Landing at a new location is always a high risk as they are usually extremely busy.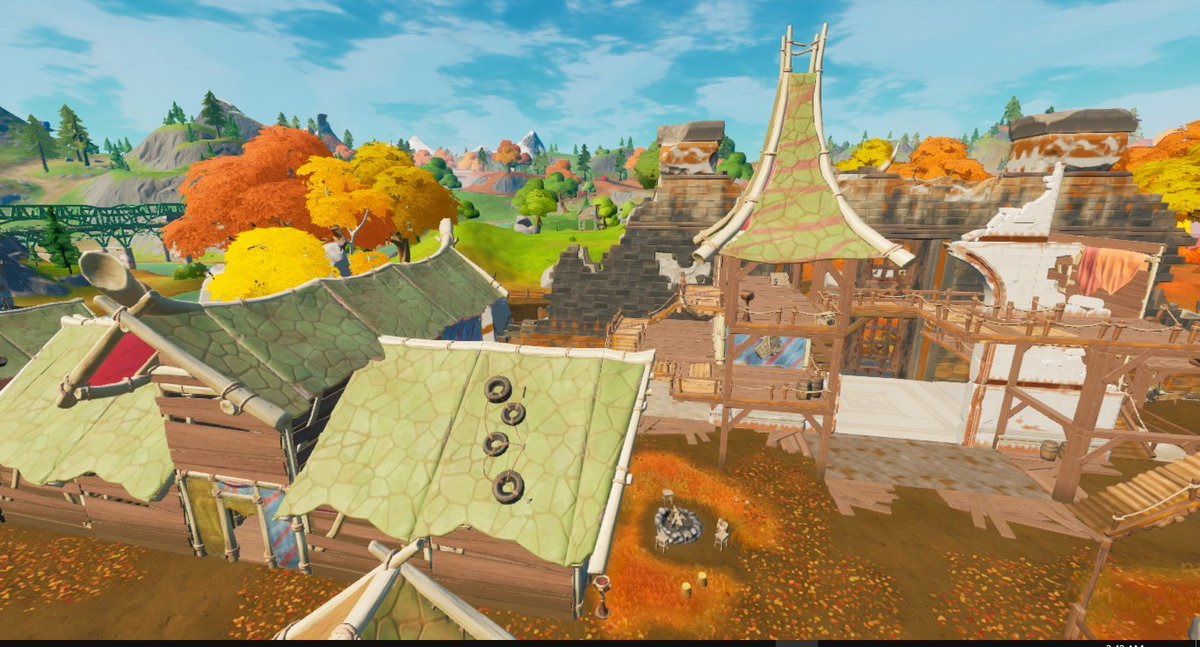 The loot is also decent enough for players to make it till the mid-game. However, this site tends to get a little heated because many players love dropping here because of its proximity to The Spire. In spite of this, there is a good selection of loot for players to pick up and get ready for a battle. Moreover, there are plenty of other points of interest nearby for players to rotate to such as Pleasant Park, The Apple Orchard, and The Spire.
Players can get their season matches to start off with promising gameplay, now that they have the best landing spots in Fortnite secured for Fortnite Season 6, with the best loot to look forward to in the rest of the game.
---
Also Read: Fortnite Season 7 Chapter 2: Upcoming Leaks, New Story Details, and More