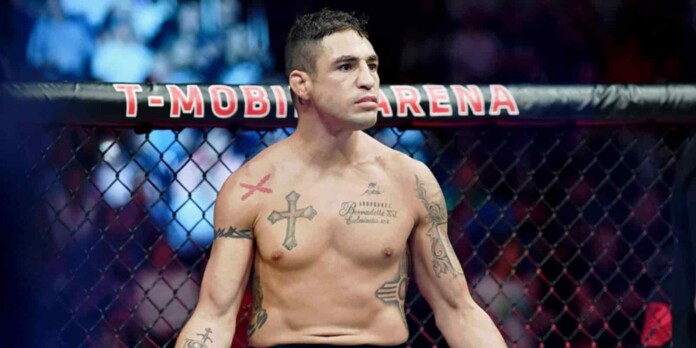 Diego Sanchez was recently pulled off from the fight against Donald Cerrone at UFC Vegas 26. Later on Tuesday, the veteran fighter was released from his contract and now has officially ended his relationship with the Ultimate Fighting Championship.
Though it seems like the whole drama is centered around Diego Sanchez and the fighting company, there seems to be more revolving around his coach Joshua Fabia. From all the information and reports that have been accumulated over the past week it is very clear that Joshua Fabia has been the voice of Diego Sanchez against his battle with the UFC.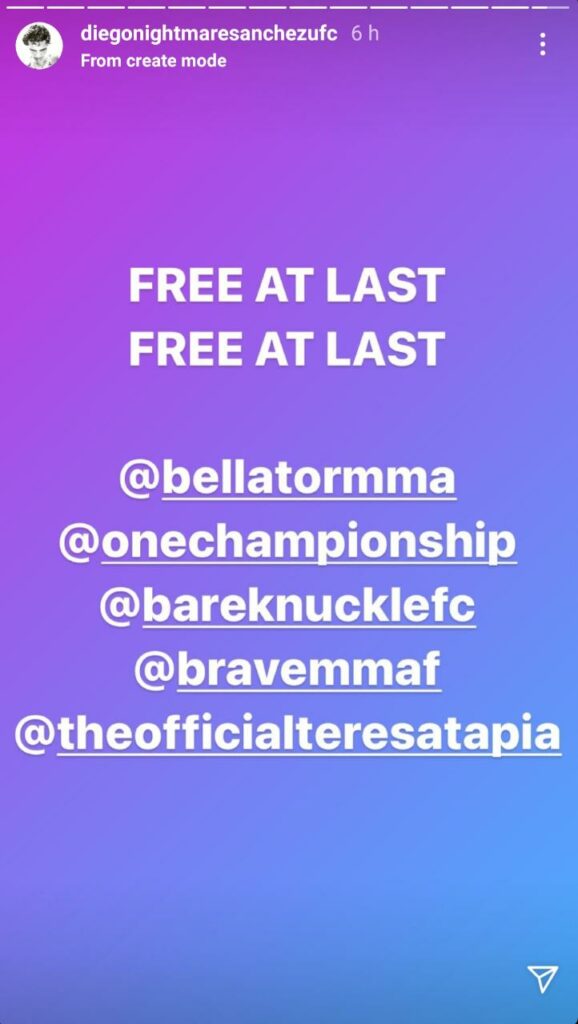 What was the conversation Diego Sanchez released about?
Diego Sanchez recently posted a recorded phone conversation between Fabia and UFC's chief legal officer, Hunter Campbell on his Instagram. The conversation goes on for about 7 minutes which mainly talks about Campbell asking Fabia why he had asked for all the fighter's records throughout his history with UFC. Hunter went on to ask if Sanchez was fit enough to fight against Donald Cerrone.
"The direct quote I received was, you stated that the quote 'long-term effects of Diego being an MMA fighter' were your basis for requesting it," Campbell said to Fabia on the call. "So I went through this with (former UFC fighter) Mark Hunt, and here's the reality: If you're concerned or (Sanchez is) concerned that he's having negative effects, then we're not going to fight him and I'm going to pull the fight right now and we're going to call it a day and we'll release him and he can go do something else with his life, because I'm not putting anybody in that cage that doesn't feel 100 percent or thinks they're suffering from any medical issues." [Phone call transcript extracted from MMA Junkie]
Hunter Campbell concern was that the explanation given by Fabia for asking the medical reports were taunting so he needed an affirmation from Sanchez's side claiming that he medically fit despite the fact that Diego Sanchez cleared all the pre-fight medical tests. But when Hunt spoke to Sanchez's attorney he deemed it insufficient.
"… I can't ever be in a situation where 10 years from now, I've got a guy that's drooling on himself in a hospital, and I've got another guy saying, 'Yeah, we told the UFC before his last fight that he was having all these issues and they put him in there anyway,'" Campbell said. "We'll jump through whatever hoops you need," Fabia said. "Diego is 100 percent fine, as he is here with me right now. He's fine, man. Everything's good," said Fabio in response to that.
Joshua Fabia confronts UFC broadcast team for portraying Diego Sanchez in bad light
On Thursday, Diego Sanchez released videos from UFC 253 where Fabia Joshua was confronting the UFC broadcast team for portraying Sanchez in a bad light. He gets into an argument with Jon Anik, Megan Olivi, and the rest of the team. This took place in Abu Dhabi ahead of his fight with Jake Mathews.
Fabio was claiming that the broadcast team were trying to attack the veteran fighter by attacking his personal life and in that video we see the commentators and broadcasters defending themselves and the company.
Joshua Fabia and his altercations with UFC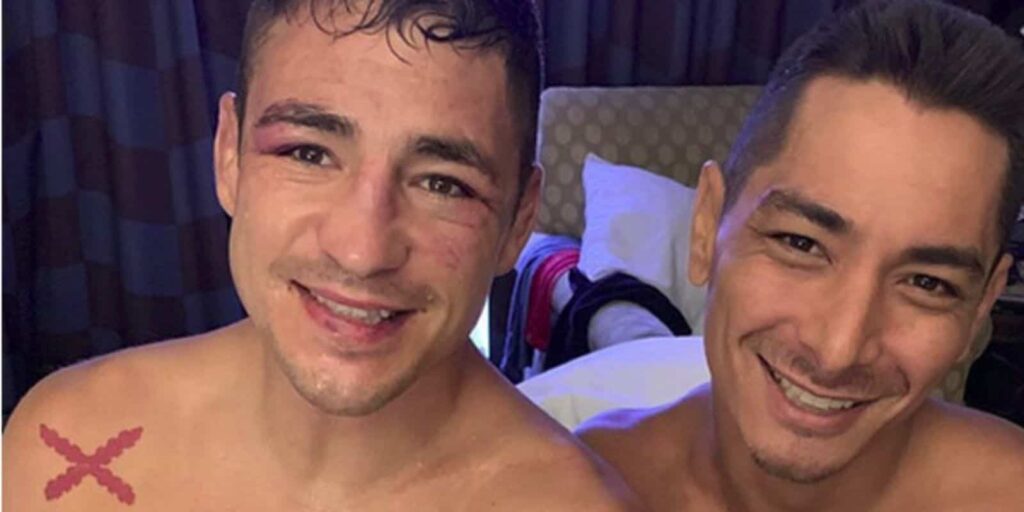 Diego Sanchez's coach has been creating tension and drama wherever he goes. Fabia previously has also gone against the Nevada Athletic Commission when he was investigated for saying that he knew how to kill Michael Chiesa ahead of Sanchez vs Chiesa. There was a video of him that showed the coach running around in a cage chasing his fighters with a knife calling it a defense technique.
In Abu Dhabi, Fabia also confronted former UFC welterweight champion Matt Sera in a restaurant causing the legend problems. He was mad at Sera for not knowing who he was, not mentioning him in interviews and feeling disrespected. Fabia has also confronted the media saying he was not respected.
Dana White's thoughts on Diego Sanchez and his coach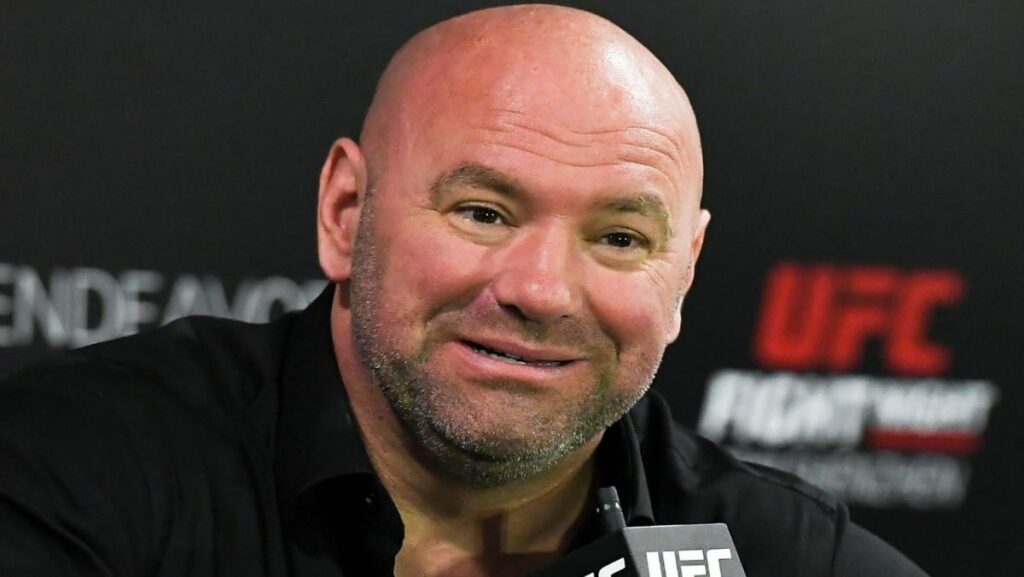 Earlier this week, Dana White said that he had no problems with Diego Sanchez and actually liked him. But the president is not a fan of Fabia who he thinks is "batsh*t nuts."
"Somehow, this creep got into Diego's life and has been controlling him," White told the site. "You saw the video of him chasing guys in the octagon with a knife. How f*cking nuts is that? He goes to the commission and tells them that he's taught Diego his death touch. It goes on and on with this guy. He goes into the production meeting and tells the commentators what they should be saying? The guy is batsh*t nuts. He worked his way into Diego's life and has gotten control over him. I just want the best for Diego."
Also read: Diego Sanchez says he is "Free at last"- Has the UFC released Diego Sanchez?
Kevin Holland once again comes to UFC's rescue – Trailblazer offers to replace Diego Sanchez after he pulled out from Donald Cerrone fight