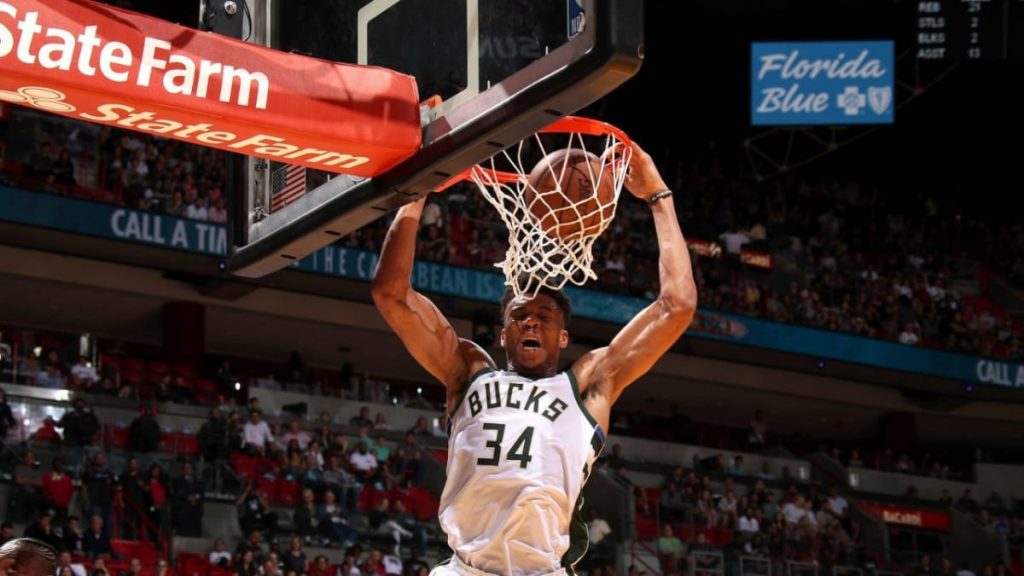 Giannis Antetokounmpo is one of the best players over the years the game has seen. With excellent footwork, the 6'11'' Milwaukee Bucks forward has been an eye catcher to the fans. He had showed his greatness from a very young time. He built the Bucks from trash to making them one team to fear. The Greek Freak recently signed a $228 million max extension with the Bucks surprisingly. Everyone expected him to move after his free agency.
When Giannis was asked about it, he opened up against the press and said that he re-signed with Milwaukee so that his teammates would not be subject to pressure or any kind of scrutiny. He also said that the speculation about the future would really have distracted the team. Everyone expected him to sign with the Warriors and Steve Kerr would have built a dream team. Contrary, he opted to stay. Although Bucks have consistently failed to perform in the playoffs, Giannis is positive about making a championship with the franchise.
Will Giannis be able to take the Bucks to the ultimate distance?
Giannis said, "The goal is to win a championship. So going through a year of pressure is almost throwing out the year while I'm entering my prime. I'm not throwing out a year".
Giannis said, "I didn't want the pressure. Not me, personally; I can deal with pressure, I didn't want the pressure on my teammates and my coaching staff. Going out there and losing a game, and people are talking about 'Oh, he's leaving, he's staying. They didn't play well. Oh, he's out of there.' That's adding more pressure to what we're trying to accomplish here."
Ironically, the Bucks have been constantly failing in the playoffs. They have ended last 2 seasons with some of the best records. Hopefully they make it to the finals this time.
Giannis resigning with the bucks is a clear message that The Bucks are all buckled up to tussle their way in. They have failed previously and perhaps the freak and the new-look bucks can overcome their past to build a legacy.
Also Read: "Nobody gives a f**k about that sh*t": De'Aaron Fox reacts to…