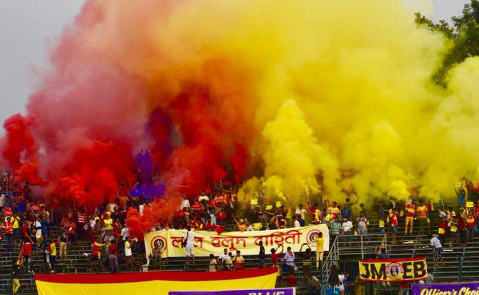 East Bengal F.C has been given an extension of 7 days to process the club's licensing. AIFF distributed the Club licensing Application pack to all clubs for the season of 2020-2021. The clubs are required to submit a signed copy of the Club Licensing Agreement on or before July 24, 2020. However AIFF has made an exception for East Bengal.
East Bengal made a humble request to AIFF for a deadline extension which was granted. The AIFF general Secretary Kushal Das told "Yes, upto 31st July as requested by them".
The East Bengal Football Club are in a problematic situation due to termination of their tie-up with Quess Corp. The Kolkata based club had an agreement which was expected to go on for 3 more years. But the investors exited on May 31st 2020. However the contract was terminated due to relationship gone sour between the two.
The football governing body , AIFF have asked the information regarding the club's status of ownership. They asked East Bengal to submit valid declaration for AFC Club licensing for the 2020-21 season. AIFF has indicated strict action against defaulters.
The documentation procedures regarding the termination and selling of the company's equities are in process. A draft has been signed by the East Bengal and sent to Quess for further formalities. Till now no third party interest in the club has been reported by the either two. Sporting rights are expected to be handed back East Bengal for football related affairs.
Also Read : AIFF launches Indian club teams for the authorizing framework for season 2020-21