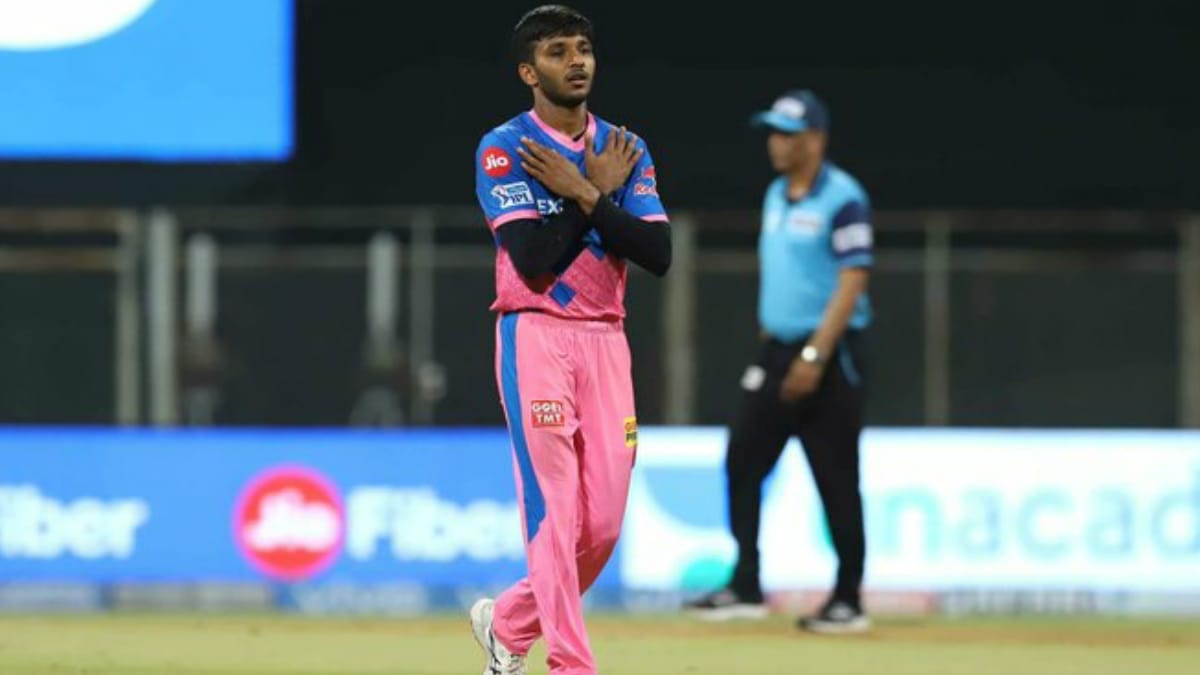 Chetan Sakariya, a young 23-year-old left-arm seamer from Saurashtra had a wonderful start to his IPL journey. In a match where 400+ runs were scored, he ended up with the figures of 4-31-3. Unfortunately, his team lost, but he had displayed what he is capable of. Sakariya was handed the responsibility not just with the new ball but in the death too where he did exceptionally well.
But who is Chetan Sakariya? Let us go back to the time where the foundation of this young boy was laid.
The Financial Struggle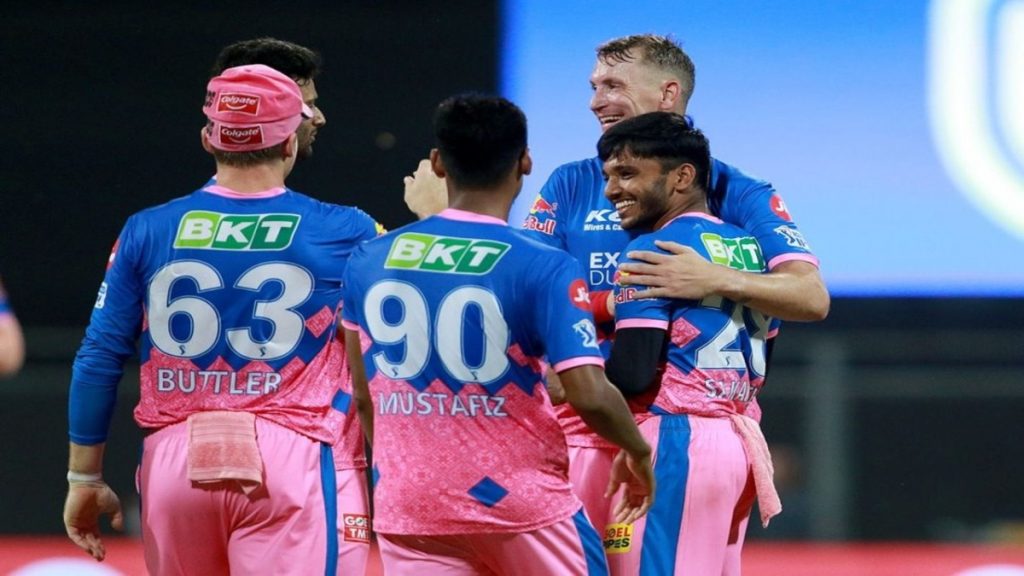 Chetan Sakariya comes from a financially deprived family. He hails from Vartej, a village four kilometers away from Bhavnagar. His father was a tempo driver, making ends meet for the family.
The financial difficulties of playing cricket were numerous. Sakariya worked at a bookstall on a daily wage for two years in his late teens to keep his cricketing dream alive. Chetan Sakariya could not afford the cricketing equipment, but his maternal uncle took care of all his expenses for cricket, education, and training.
He was enrolled to the Bhavsinhji Cricket Academy which also trained the likes of Sheldon Jackson, Harvik Desai, and Sandip Maniar.
"When I was in school, I had to balance studies and cricket. But after completing my 12th I focussed on cricket. I would train in the evening and in the first half, I would work for my uncle," said Sakariya to IANS.
Becoming a Left-arm speedster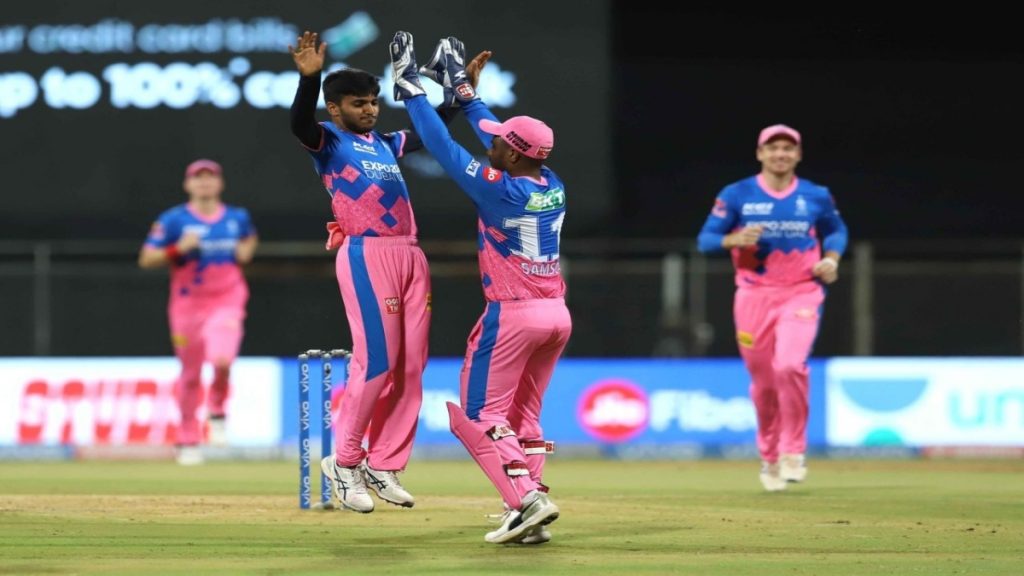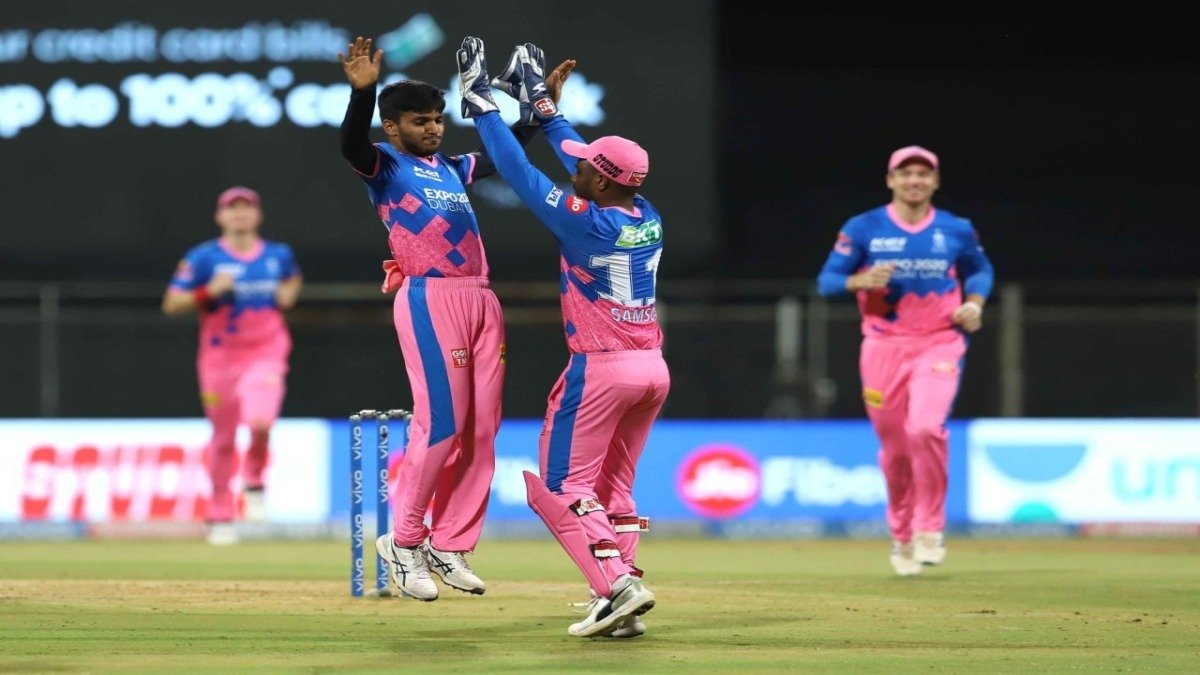 Chetan Sakariya began his career as a left-handed batsman before being advised by Rajendra Goyal, his coach in Bhavnagar, to concentrate on his bowling.
After some performances with the ball, he was soon picked up by the MRF Pace Foundation and trained under Glenn Mcgrath for five months where he developed his action and fitness. He was then picked up the for the Saurashtra senior team too.
"I played for the Saurashtra under-19 and also the under-23 teams. Soon, I was called up for the senior team's probables and was put in the loop. The coaches said that with the experience I would improve," added Sakariya.
The RCB Effect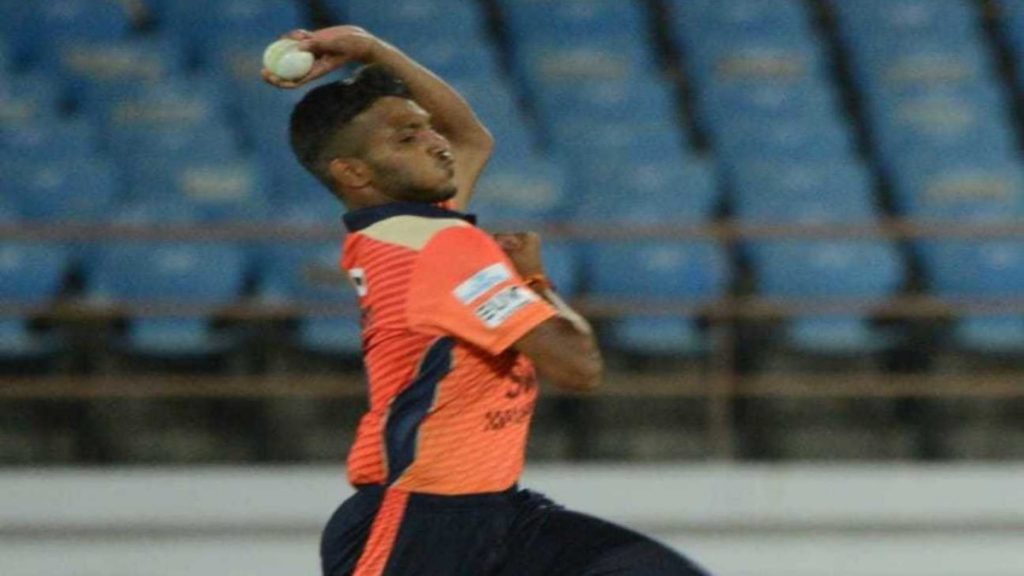 Chetan Sakariya's performances in the domestic circuit was first recognized by the Royal Challengers Bangalore scouts and the player was picked up as a net bowler for RCB during the IPL 2020 season.
"I was approached by the RCB scouts when I was playing a T20 match against Jharkhand. They called me for trials in January, just before Covid-19 broke out. Coach Mike Hesson was impressed. They gave me match scenarios at the nets and I impressed them. Unfortunately, a lockdown happened. But they kept in touch and signed a contract with me," said Sakariya.
Sakariya also expressed that how Dale Steyn and Umesh Yadav helped him to grow and become a better bowler. He explained his experience in the RCB camp.
"Dale Steyn taught me a lot of things related to planning. He taught me how to come round the wicket to a left-handed batsman and bowl wide outside off-stump. It is an exceedingly difficult job for a left-armer. Umesh Bhai also taught me how to plan. My skills in variation were developed at the RCB nets during IPL 2020."
The Tragedy
After the IPL 2020, Chetan Sakariya was a part of the Saurashtra Squad for the Syed Mushtaq Ali Trophy 2021 wherein he ended up with 12 wickets in six games which was the sixth-highest wicket-taker in that tournament.
During the course of the Syed Mushtaq Ali tournament, a massive tragedy stuck his family, with his younger brother committing suicide, his family did not inform him about this as he was playing the tournament.
"I hope nobody goes through the pain and struggles we went through. My second child, a son who was a year younger than Chetan, committed suicide a month ago. Chetan was playing the Syed Mushtaq Ali Trophy at that time, which he finished as the sixth-highest wicket-taker. We did not inform him about his brother's death for the first 10 days as we didn't want his game to be affected. All we told him was that his father wasn't keeping well," Chetan Sakariya's mother said during an interview
"Every time Chetan would call to ask about his father's health, he would ask us to make him speak to his brother. But I'd change the topic. I wouldn't let him speak to his father too because I knew my husband would tell him the truth. But one day, I broke down on the call. After knowing of his brother's death, Chetan didn't speak to anybody for a week. Neither did he eat. The two brothers were very close." She concluded.
A month into this tragedy, Chetan Sakariya bagged an IPL contract worth Rs. 1.20 crore with the Rajasthan Royals.
The Final Taste of Success
The amount Chetan Sakariya was picked for by the Rajasthan Royals at the auction was the second highest for an uncapped Indian player this season.
"I bowled extraordinarily well at the Rajasthan Royals trials just recently. One of the coaches came up to me and praised me for having different types of deliveries. I think I have six different variations — back-of-the-hand, bouncer, yorker, cutter, and slow bouncer, etc, but I bowl two-three perfectly. That performance and in the Syed Mushtaq Ali Trophy is what I think got me a big contract," said Chetan Sakariya.
His brilliant performance against the Punjab Kings was praised by the Director of Cricket of Rajasthan Royals, Kumar Sangakarra.
When asked if Sakariya can be looked at as a regular death-bowling option for RR, Sangakkara said, "Yeah, no doubt. I think he was just brilliant. You know his skill was on display but it was really wonderful to watch him bowl well in such a high-scoring match. He's always smiling, always in the game. He took an amazing catch at short fine leg. He managed to come back and bowl with the new ball. Then he bowled at the death. You know, everyone was taking some punishment, so it speaks a lot about his skill, his attitude, and it's great to have him in the side.
He is a simple guy, and he's had ups and downs in life and he's here to enjoy his cricket and our job is to support that and it's really good to see the control that he had and the change-ups and picked the moments to bowl them. He'll get better and things will get tougher when batsmen get used to him and analysing a bit more, but I think Chetan is a young man who I think will have a very, very good future."
This has been a roller coaster journey for Chetan Sakariya and he would hope that his graph goes in an upward direction.
Also Read | IPL 2021: Mike Hesson confirms availability of Devdutt Padikkal, likely to feature against Sunrisers Hyderabad
Also Read | IPL 2021: "I want Vada Pavs" – Mayanti Langer tweets of 'honouring' Rohit Sharma and later deletes it; fans react