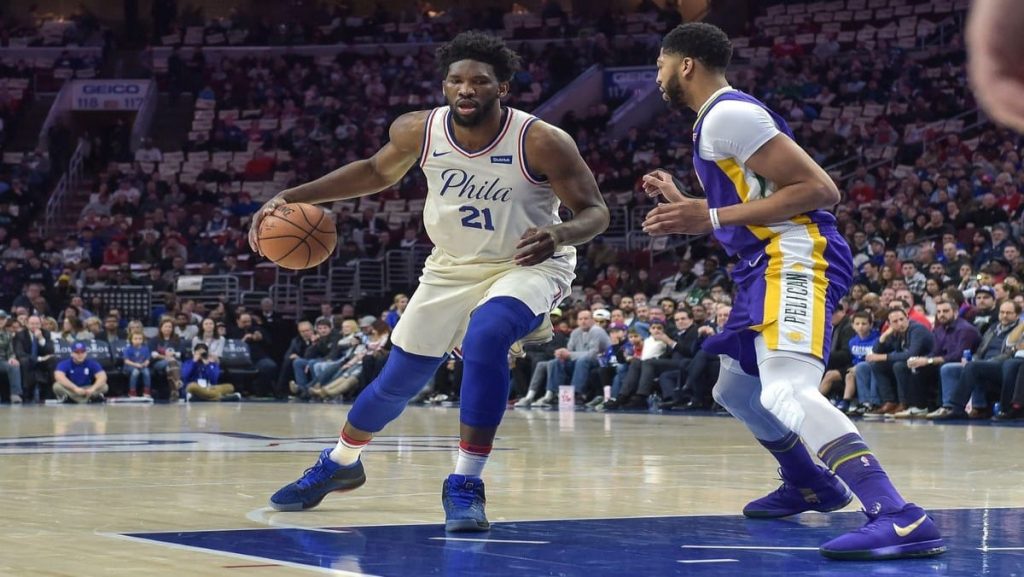 The former title winners could not continue their 10-0 winning road trip. They lost to the Philadelphia 76ers in the game earlier today. Now the Los Angeles Lakers feel the pressure building around them. The franchise was keen to continue their road trip streak but was unsuccessful. They lost by a point to the giants of East. The Philadelphia 76ers are already leading the conference and are in sublime form. Their super-star, Joel Embiid put up 28 points in the game. The 'process' for the 76ers seem really getting kick started. However, Lakers' Anthony Davis predicts their match up in the finals.
Los Angeles Lakers losing by a single point was really disheartening. Especially the way the team covered 10 points in almost 2 mints after Alex Caruso burst open the 76ers defence. The loss is really impactful. Lakers lost earlier to Golden State Warriors in their meeting and again to the 76ers today.
Anthony Davis sees LA Lakers facing Philadelphia 76ers in 2021 Finals?
Los Angeles Lakers cannot be stopped in their transition offence. The way they steal the ball and make bursting fast brakes, it is flawless. Yet they are falling out on settled defence. Once the ball starts rotating, they cannot match up. They over guard the player such that a single hesitation could allow him to the rim. As in today, Tobias Harris easily glided past defenders and made remarkable jump shots. The 76ers made it hard for Lakers to match up today. Despite LeBron James putting up 34 points, the Lakers defence fell apart.
The team needs a tight defence in the settled defence situation. They may be great in transition but defence should not fall out. LeBron James is in sublime form and the team is keen to make it to another final. If Davis' predictions holds out to be true, then thei9r defence is where they should be improvising.
Also Read: Tobias Harris last second dagger hands LA Lakers first road loss