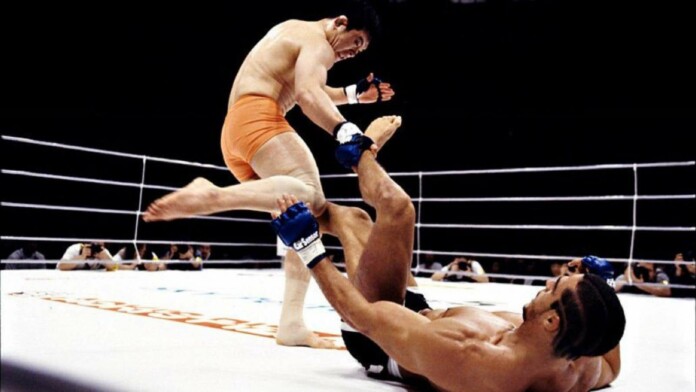 We all know that it was the legendary Gracie family, and their leader Royce Gracie who is considered as the founding fathers of the modern-day MMA, and especially the UFC. Royce Gracie was the winner of the first Ultimate Fighting Champion tournament and has continued to contribute to the world of MMA, they also popularized BJJ which is a skill that almost every MMA fighter possesses.
But have you heard about the legendary "Gracie Hunter" Kazushi Sakuraba? The wrestler turned MMA fighter is hailed as one of the most iconic figures in the history of MMA, he is one of the most respected fighters of all time. He defeated 4 members of the legendary Royce family including Royce Gracie himself, his unorthodox fighting style and brilliant Jiu-Jitsu are idolized by many within combat sports.
A pro wrestler who became a PRIDE FC legend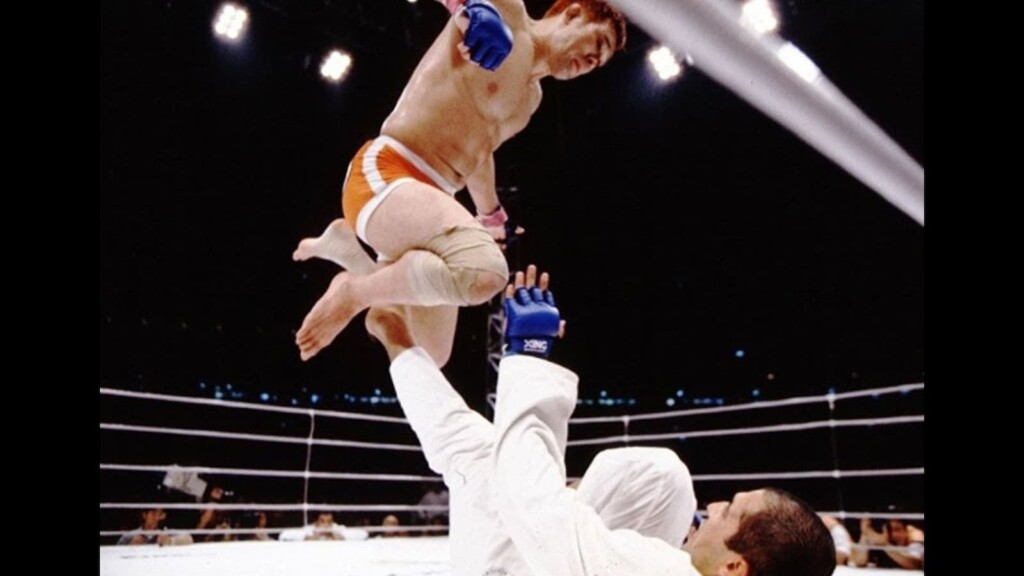 Sakuraba started out as a pro wrestler, and in that circuit, everything depends on the showmanship, so that quality became a part of Sakuraba's in-ring persona. Sakuraba left pro wrestling because he wanted greater challenges, and PRIDE FC was the biggest fighting promotion of that time.
Sakuraba brought that showmanship in the PRIDE and he instantly became a superstar not to mention the legendary brawls he's been involved in. PRIDE was known to have flashy entrances and epic celebrations, and Sakuraba made the most out of these opportunities, his entrances were amazing and his gimmicks were unmatched.
How did Kazushi Sakuraba earn his legendary nickname of "The Gracie Hunter"?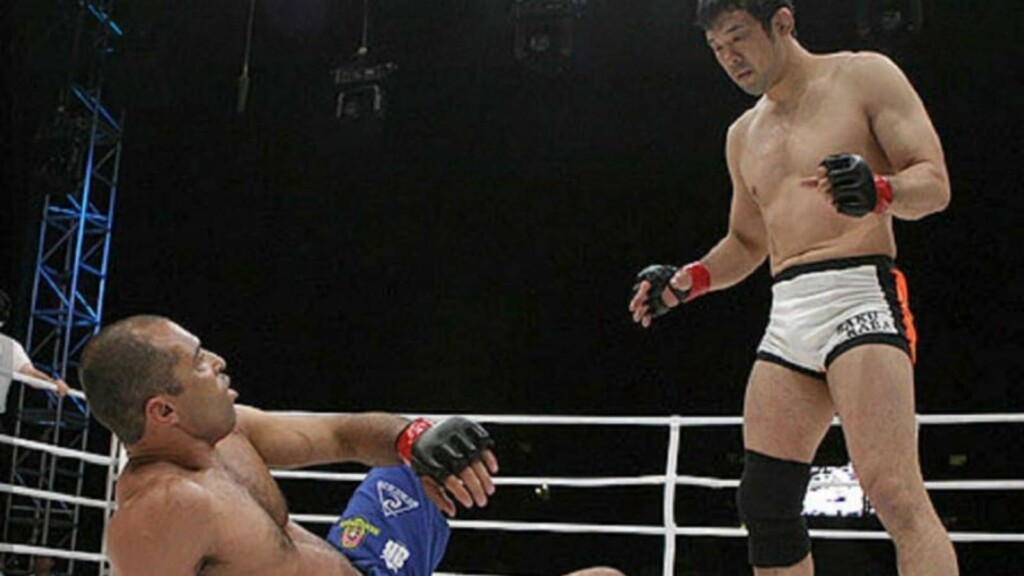 Sakuraba was a pro wrestler before he started doing MMA, so he had intense knowledge of submissions and ground game, he became the first fighter to tap out a Brazilian Jiu-Jitsu practitioner
The Gracie family immediately took notice of it, and they sent in Royler Gracie to face him, Sakuraba met Royler Gracie at Pride 8 in catchweight bout, it was a classic Jiu Jitsu vs wrestler match, but Sakuraba showed his fighting IQ and excellent grappling to catch Royler in a kimura on the ground, ref immediately stopped the fight and the Gracie family protested, this marked the starting of their legendary rivalry.
After this fight, Sakuraba faced the leader of the family and MMA pioneer Royce Gracie, in the semi-finals of the inaugural Pride Grand Prix, Royce had a chance to get his revenge and the fight was booked for no time limit. This fight went on for crazy 90 minutes where Sakuraba used every rule possible to his advantage, he put up so much beating on Royce that his corner threw in the towel and called the fight, this victory cemented his place in the MMA history and earned him the nickname, "The Gracie Hunter."
Sakuraba then went on to beat two more members of the Gracie family, Renzo Gracie and Ryan Gracie and they acknowledged him as a true expert of Jiu Jitsu.
Kazushi Sakuraba is one of the greatest to ever do it
Even though these victories are proof enough he is one of the best to ever do it, but the reason he gained so much popularity and respect was because of his willingness to fight anyone, Sakuraba was a natural welterweight but he used to fight literally anyone, he fought and defeated many heavyweights of his era, and he did it with ease.
He was a true practitioner of the Bushido code of a warrior, and he believes it is a duty of a fighter to compete against any opponent presented before him, it was because of this mentality and pure guts he has also been inducted into the UFC's Hall of Fame.
Also read: Top 10 greatest MMA fighters of all time