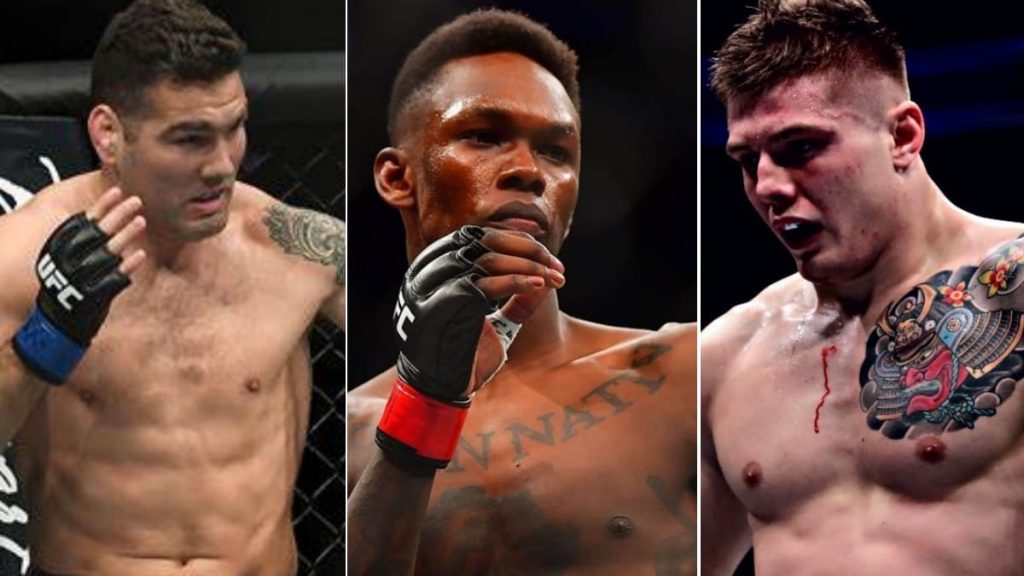 Marvin Vettori lashes out at Chris Weidman, who earlier had called Israel Adesanya as the second 'Silva.' But interestingly Vettori does not defend Adesanya is any way, rather just shuts down Weidman on making bold statement and calling out Adesanya for a fight. Vettori believes it he who should rather have the chance to fight the middleweight champion, other than anyone.
To give a background check, Chris Weidman had explained how he is a bad matchup for the middleweight champion. Given his mix of striking, wrestling and jiu-jitsu would present something that has not been seen yet. Weidman doubled down claiming on social media that the matchup would be "easy money" for him.
Look at what you have become: Marvin Vettori on Chris Weidman
Vettori had earlier called out Weidman for a fight, when the former was not able to get a ranked opponent. But Weidman had no response to him at that point of him. Keeping that in mind, Vettori wrote, "Look at what you've become! Scared old dog that tries to pick and choose his opponents. Hiding when I was hunting, I get a fight and now trying to fight adesanya? Delusional! If anything the only person who beats Adesanya was and will be me so you should have signed the contract."
Not only that, Vettori had expressed interest in fighting the likes of Jack Hermansson, Derek Brunson, Yoel Romero, and Edmen Shahbazyan. And while the UFC was on board to meet his requests, Vettori was having a hard time getting anyone to answer his call.
Vettori told MMA Junkie that time, "I basically called out anybody in the top 15 and accepted to fight anybody. The UFC promised me a guy in the top 15 before my last fight. I told them I'm gonna beat this guy in a very dominant fashion, and then I want a top-15 guy. They said, 'Yes, you deserve it. You'll have it." So now I want a top-15 guy, and that's one thing they always told me: 'Oh, you never beat someone in the top 15.' Guess what? Nobody accepts."
Also Read: Israel Adesanya's energy cannot be matched: Chael Sonnen