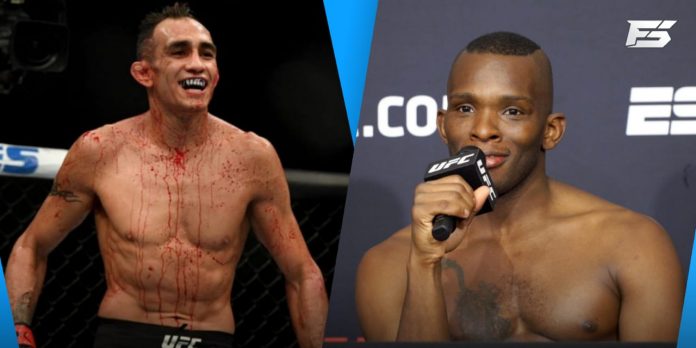 The American MMA fighter Khama Worthy was off the roof in his first two performances in the UFC. "The Death Star" was starting to get noticed and was looking for a dream start until he lost to Ottman Azaitar last September. The 34-year-old lost the fight under 2 minutes in the co-main event of UFC Fight Night: Waterson vs. Hill.
Khama Worthy makes it to the main card of the much anticipated UFC event, UFC 260 that features the heavyweight rematch between Stipe Miocic and Francis Ngannou. Khama is all set to collide with Jamie Mullarkey at UFC 260 in a lightweight bout. The lightweight fighter seems unbothered about his previous defeat.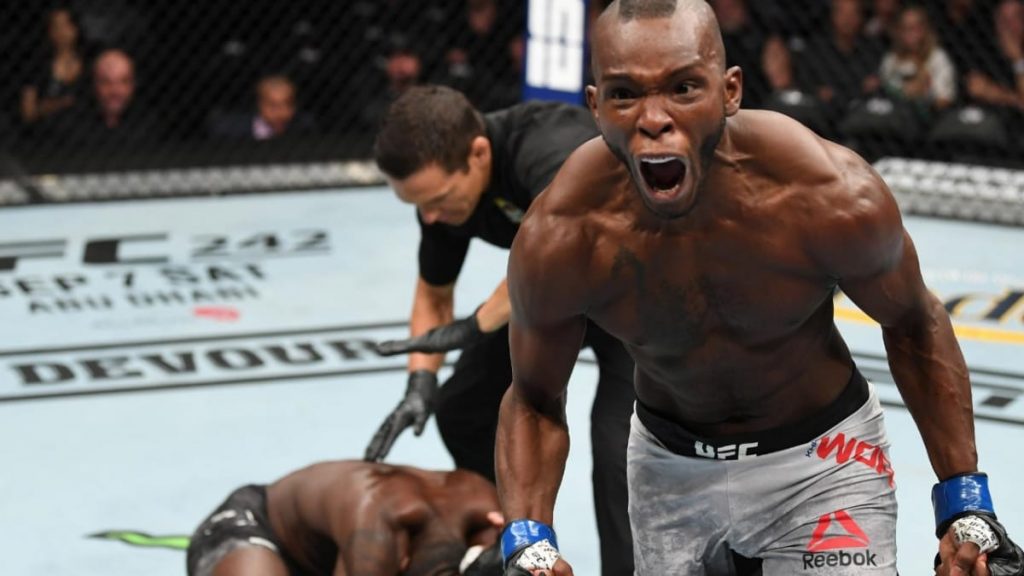 Worthy has a record of 16-7-0 in his professional career as an MMA fighter. Khama understands the nature of the game and has his focus on UFC 260. "I definitely made a couple of mistakes in the fight, and it's some stuff that I have to fix with, but really it's just the coin toss," Worthy told at a media day at the UFC Apex. "It's what we do. We fight, and sh*t can go wrong."
Khama Worthy made his debut against Devonte Smith in 2019 as he was awarded with "Performance of the Night" in his very first UFC bout. The second bout was against Luis Pena last June where he won via submission in the third round before his defeat to Ottman. Khama seems very mature and he goes by the lesson of Tony Ferguson.
"In MMA, you're only good as your last fight," says Khama Worthy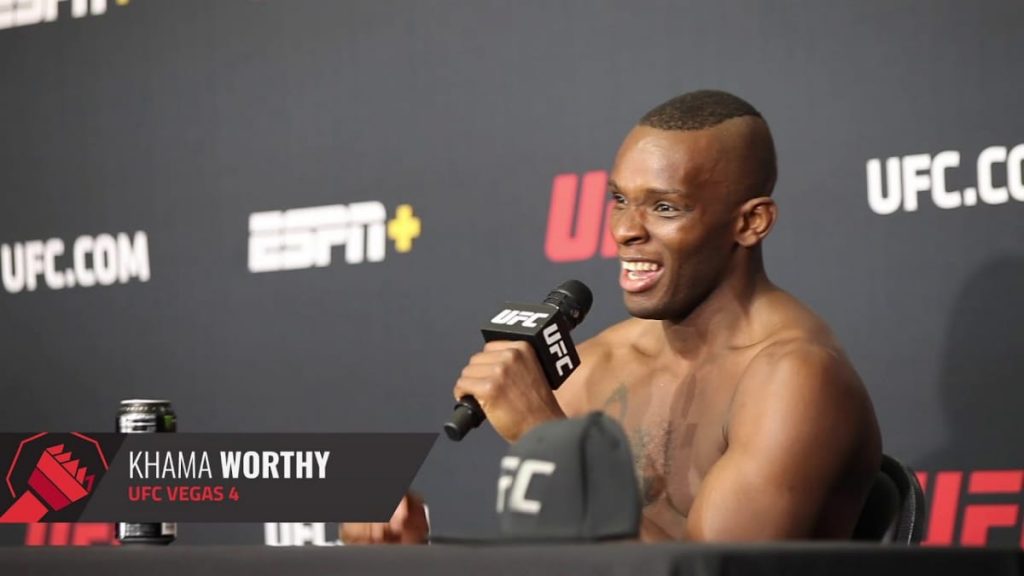 As his career in the UFC progresses, "The Death Star" seems to have learned a lot of valuable lessons. Khama Worthy showed how humble he could be in the press of UFC 260. "You can only really take so much lessons from a fight that's like less than two minutes," Worthy admitted.
His devastating defeat against Azaitar has not affected Khama given his experience of nine years as a professional MMA fighter. The lightweight fighter said he lives by the words of the former UFC interim lightweight champion. The fighter realizes that there's only so much he can control in an MMA fight.
"Actually, Tony Ferguson said it best, and I've kind of been living by that for a while: He said the only thing you can control in the fight is your pace, and that's very true," Worthy said. "The only thing you can control is how in shape you are. Everything else is a coin toss."
Worthy also believes that in MMA a fighter is judged by their previous bout. "In MMA, you're only as good as your last fight," Worthy said. "People will watch you win 10, 12 fights – you lose one, then everybody be bums making memes of you and stuff. That's just the sport, and you can't take it too personal."
Related: Khama Worthy talks after UFC 241
Also read: "Losing a fight to me, it's not a big deal," says Sean O'Malley struggling to accept defeat against Marlon Vera
"Dana feels like I approached Herb. Which I didn't," says Dan Hardy on Dana White misinterpreting the Herb Dean situation