Novak Djokovic just advanced to the semi-finals in the French Open 2020. The Serb achieved this after defeating Pablo Carreno Busta 4-6, 6-2, 6-3, 6-4. This will be Djokovic's 10th semi-final appearance at Roland Garros.
Before his clash with Greece's Stefanos Tsitsipas, Djokovic is yet again in a storm of controversy. It was against this very opponent that Djokovic was disqualified earlier this year from the U.S Open 2020.
This time around, Nole is being questioned for using medical time-outs and injuries to mask the fact that his opponent is just better than him on that day.
In his match against Busta, Djokovic was behind in the 1st set. He was visibly struggling. In that, his movement seemed okay to his opponent and others. It was just him performing actions that alluded to him suffering.
To this, Busta later said, "He has been doing this for a long time. I knew what would happen at the US Open, what would happen here and what will continue to happen."
Related: "Every time match gets complicated, Novak asks for medical assistance," says Pablo C. Busta about Novak Djokovic
"Don't want to reveal too much," says Novak Djokovic when asked to elaborate on his injuries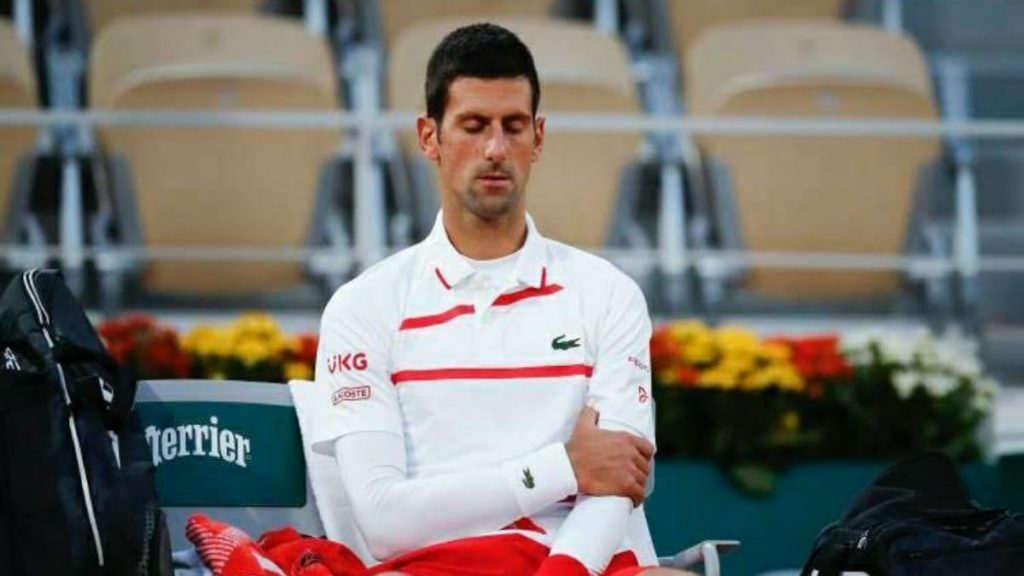 In his Roland Garros Press Conference, Djokovic said, "It didn't feel great. But I don't really want to talk about that in detail. It sounds like complaining."
"He (Carreno Busta) was the better player for the first half, he made all the shots," added Djokovic.
"I definitely didn't feel great for an hour and a half. I don't recommend this (hitting your arms like Djokovic did in the 1s set) to anybody at home. But I found a rhythm in the second set," he continued.
"This kind of match is decided in a few moments and I'm really pleased I got there mentally," he further admitted.
When pressed further, Nole said, "I had some neck issues and some shoulder issues. I'll just say that. I don't want to get really too much into it. I'm still in the tournament, so I don't want to reveal too much."
It will be interesting to note how he handles himself in his upcoming match against Stefanos Tsitsipas.
Also Read: French Open 2020: Novak Djokovic vs Stefanos Tsitsipas Preview, Head-to-Head, Prediction for Roland Garros