Former UFC Heavyweight champion, Junior dos Santos has been grinding and putting pressure on the Nevada Athletic Commission regarding his TKO loss to Ciryl Gane. At UFC 256, dos Santos lost to Ciryl via a technical knockout in the second round of the fight. The Brazilian has been appealing to get that decision overturned.
The fighter previously appealed to the commission in January. The commission didn't approve the appeal as it asked for additional information. Now on March 17, Junior's attorney, Ana Guedes sent in a new letter appealing for the over turn of decision once again.
The appeal made by Junior and his team was that the former champ was clubbed with an elbow strike from Ciryl in the second round when the fight was called off. The fight was held last December in Las Vegas.
Dos Santos on the stoppage of fight complained instantly about the illegal elbow. According to the rules, a fighter cannot strike his opponent with an elbow in the back of his head.
The NAC barely overturns decisions but the Brazilian is hopeful for this one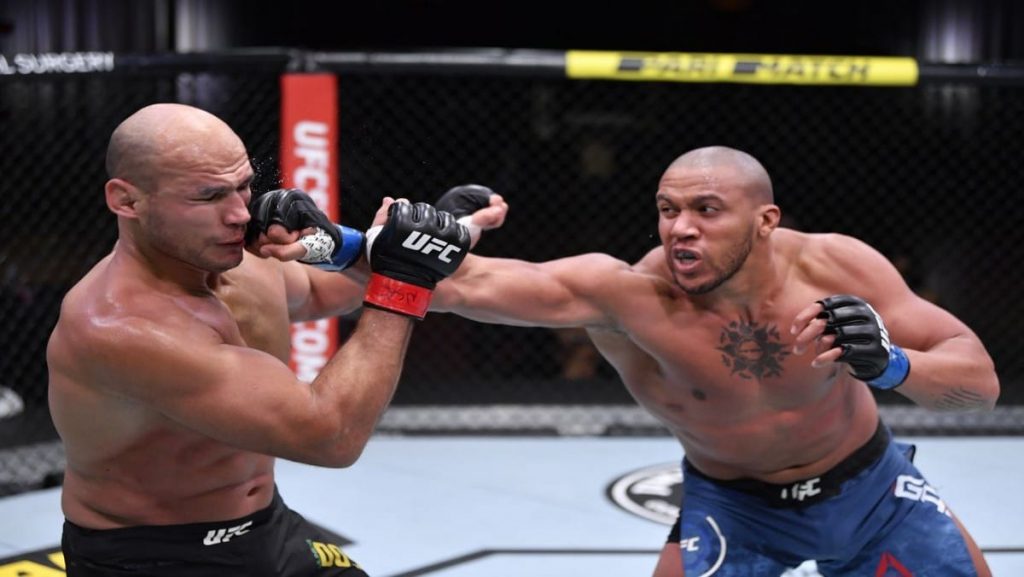 In the appeal filed by dos Santos' attorney, it stated, "we have not and do not allege that the referee did not see the foul; rather, he saw the blow to the back of Junior's head, but as a result of his misinterpretation of the rule, he wrongly failed to call it a foul, and he wrongly awarded a victory to the offending contestant, Cyril Gane."
The attorney clearly describes what the appeal is about with plenty of information regarding the illegal elbow hoping for an overturn. "There is no doubt that the elbow was the initial point of contact of the blow, and where Gane's power struck – precisely, squarely, directly on the illegal striking zone," the appeal stated.
Also read Robert Whittaker is the favorite to win the fight over Kelvin Gastelum at the UFC Vegas event