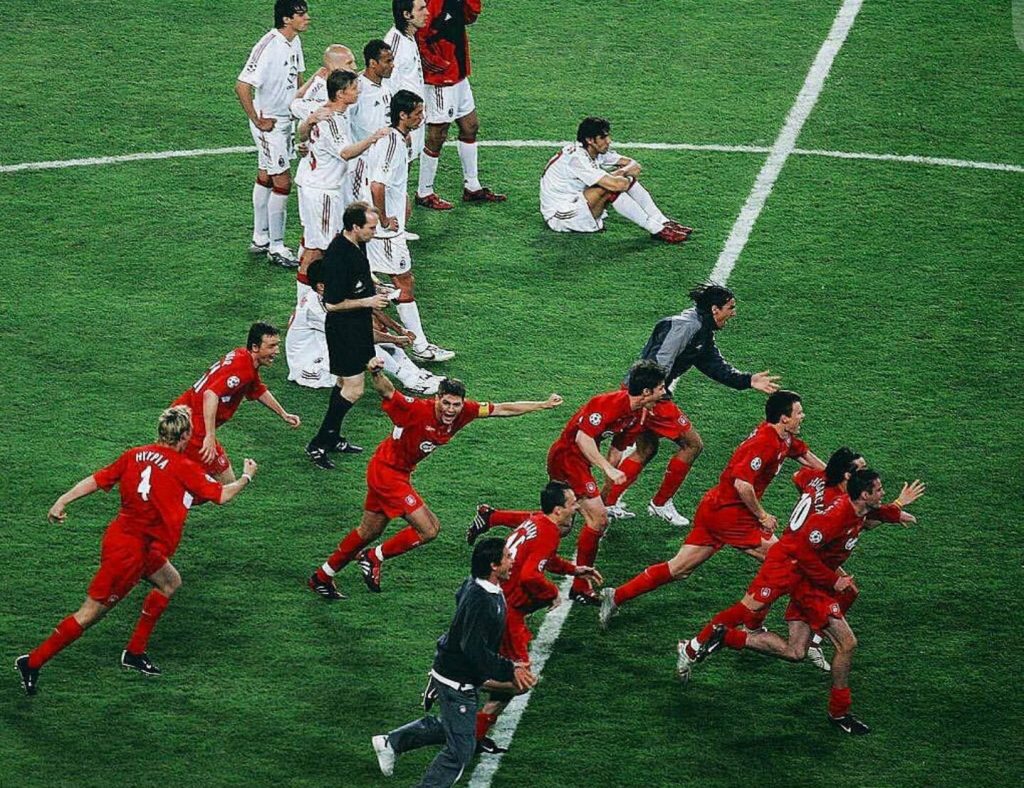 Diego Maradona has played in some of the most popular teams in the world having played with FC Barcelona, Napoli and Sevilla. Although Maradona didn't play in England even once in his career, he professed that he admired and supported Liverpool since 2005.
"Miracles really do exist"
In 2005, Liverpool found themselves trailing by 3 goals against an AC Milan side which fielded 11 players who were all at their peak and legends in their own right. Liverpool had a new manager at their helm and no recognised names in its line-up apart from Steven Gerrard. With the support of the fans who were still shouting at the top of their lungs, Liverpool pulled off a miracle and made a comeback from the edge of death.
As Maradona said, "They showed that football is the most beautiful sport of all". He went on to say "The English club proved that miracles really do exist. I've now made Liverpool my English team". He complimented the supporters by saying that he they didn't allow him to sleep the night before and that there were 10 of them for every 3 Milan supporters. He admired their passion and attitude for staying behind and cheering the team even harder after they were three goals down.
As a fellow manager he has complimented Jurgen Klopp and appreciated his passion and how he pushed his teams forward. He did the same job in Dortmund and the same job in Liverpool too.
Also read: Lionel Messi makes heartfelt tribute to late Diego Maradona