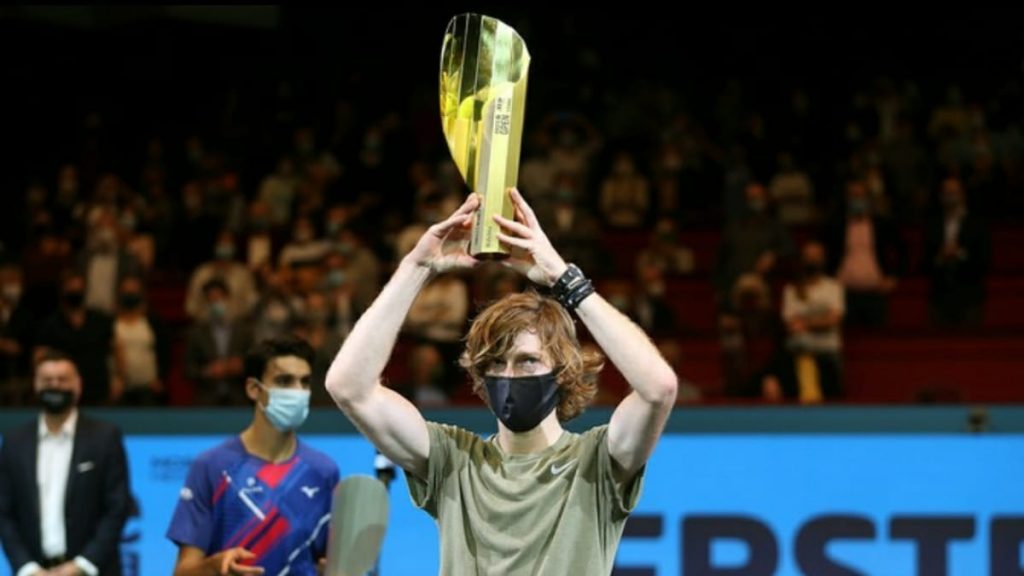 23-year-old Russian, Andrey Rublev had a breakthrough season as he announced himself as the only winner of 5-ATP titles during the 2020 campaign. Whereas, 27-year-old Austrian, Dominic Thiem lifted his maiden Grand Slam this year at the US Open and reached the World No.3 spot in the ATP rankings.
Thiem is quite popular amongst his peers and Rublev's comments in an interview with Russian agency TASS explains the very fact about the Austrian.
The World No.3 is Rublev's favorite partner to train with, and the Russian believes that their training sessions are so intense that they would be great for the fans to watch.
"Dominic Thiem is one of the players that I like to train with the most. We have training sessions at an incredible level and with high intensity. If spectators were allowed to watch training sessions as before, they'd like them a lot," Rublev said.
The duo is set to train together ahead of the Melbourne Slam!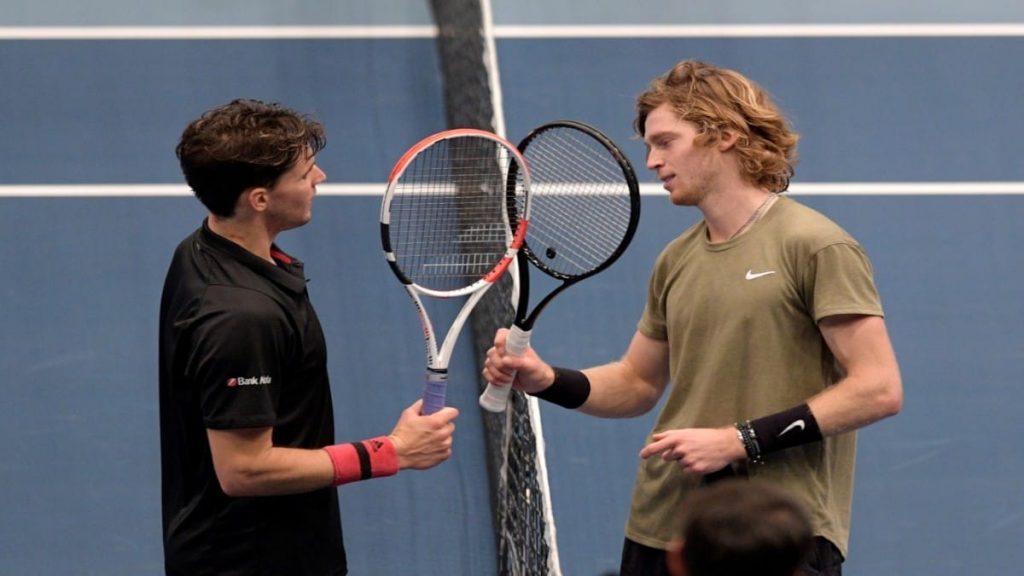 As per the rules and protocols rolled out for the upcoming 2021 Australian Open, players on tour would be allowed to train for only up to 5 hours a day upon arriving in Melbourne in mid-January for the season-opening Major.
Moreover, during the first week of quarantine, players will be able to practice with only one other player, while in the second week, an addition of two would be allowed to join the already existing pair to make it a group of 4.
Rublev, who qualified for the year-ending ATP Finals for the first time this year, will train with Alexander Zverev in the first week of quarantine and the pair will then combine with Dominic Thiem and Dennis Novak during the second week.
It's no surprise that Rublev and Thiem have decided to train together, given the chemistry between the two.
Also Read: I never followed him but he has this status, it is his image: Andrey Rublev opens up about Roger Federer's fan-favorite status