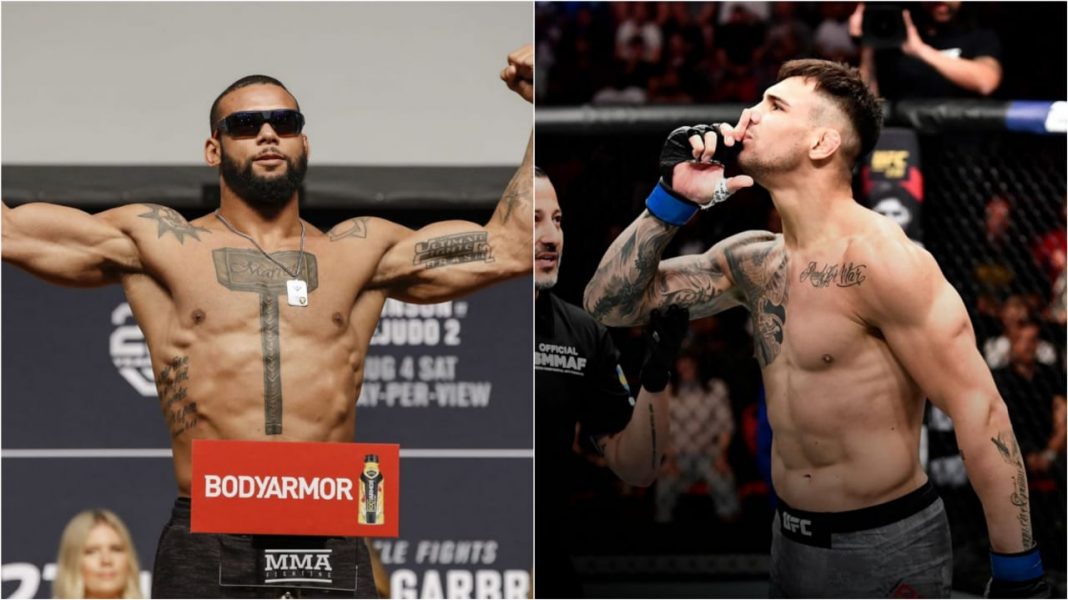 Thiago Santos provided one of the toughest challenges to the former light-heavyweight champion Jon Jones, Thiago Santos in their fight in July 2019, after the fight he was forced to undergo surgery on both his knees.
Santos lost his last fight to Glover Teixeira and he revealed the stress and anxiety he dealt with throughout his training camp, he said "My last camp had too much anxiety mixed with doubt, fear of having another knee problem. I was still recovering, doing physical therapy, so it was different. I was only focused on training now, feeling my knee 100 percent."
"If you watch it, I only threw one kick the entire fight. I didn't kick too much. I usually kick a lot. I did more boxing. I think it was a [mental] block, a year and a half away, so that was the main difference. Now I know everything is normal again, everything is fine, so I can do everything inside the octagon.
"I think I needed to live this whole experience again, I need to enter the octagon, feel that adrenaline. I think that's what was missing for me to finish my recovery. I needed to feel that. It was excellent, and I feel recovered now."
"He will think it will be the same thing, that he will fight the same Thiago," Thiago Santos thinks Aleksandar Rakic should not underestimate him
In the same interview, he added, "Rakic is also a striker but we've seen him shooting for takedowns in last fights, working on his ground and pound on top, dominating the fight. It's hard to say he will trade with me or that he will just take me down. He's an excellent striker, so we have to be ready for everything in there — and that's what I'm doing."
"I think he will trade with me, but I'm also sure he will try to grapple with me after watching my last fight. That's what I'd do [if I were him]. He will think it will be the same thing, that he will fight the same Thiago 'Marreta."
"He will strike, but will be more strategic at some point. He will try to take me down and dominate me on the ground."
Also read: "He's not used to being weak," Anthony Smith reveals the reason behind Khamzat Chimaev's emotional retirement message.