In a media showcase held by Krafton before the arrival of PUBG New State, the company had informed the players about a strict anti cheat system that will be deployed in order to provide a fair gaming environment to all and keep the latest battle royale game free from the clutches of hackers.
Recently, New State was able to achieve the feat of 40 million downloads. The achievement is quite surprising as the game's release hasn't even crossed a month. The developers are giving away free rewards such as chicken medals and BP boxes in order to engage more players into the game. Even though the game faced many glitches and technical problems on its release, the devs are rolling out optional updates for the players so that the game could be made more stable for everyone. Krafton is also keeping in mind the issue of hackers which has become a common trouble in other battle royale games.
Players should have a look at the rules and regulations before jumping into the battlegrounds to avoid facing a permanent account ban in PUBG New State.
Things that can lead to permanent account ban in PUBG New State
Krafton had issued the rule of conduct in their official website to inform all the reasons that could ban the account of a player permanently or a specific time being. Here are all the reasons: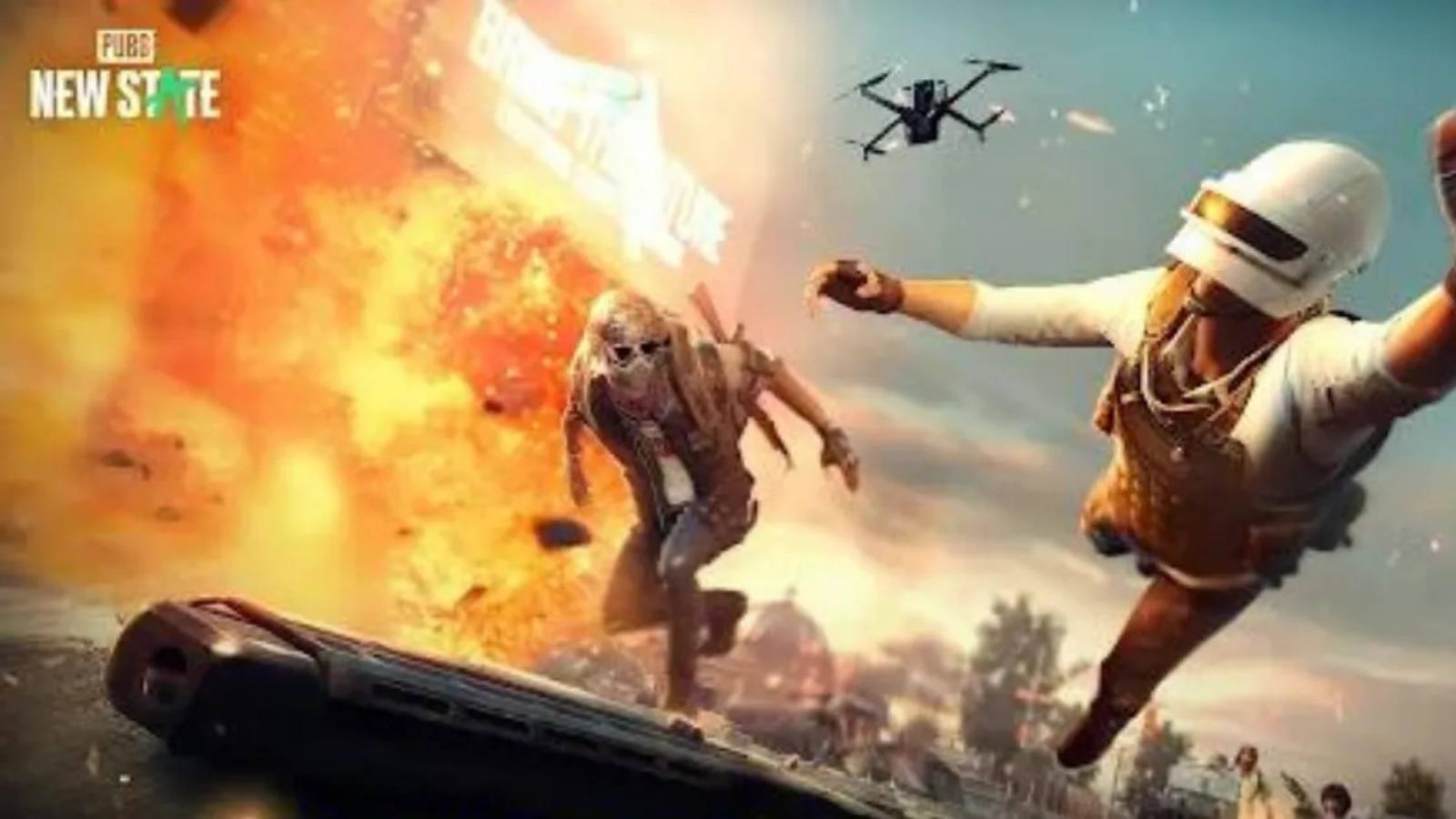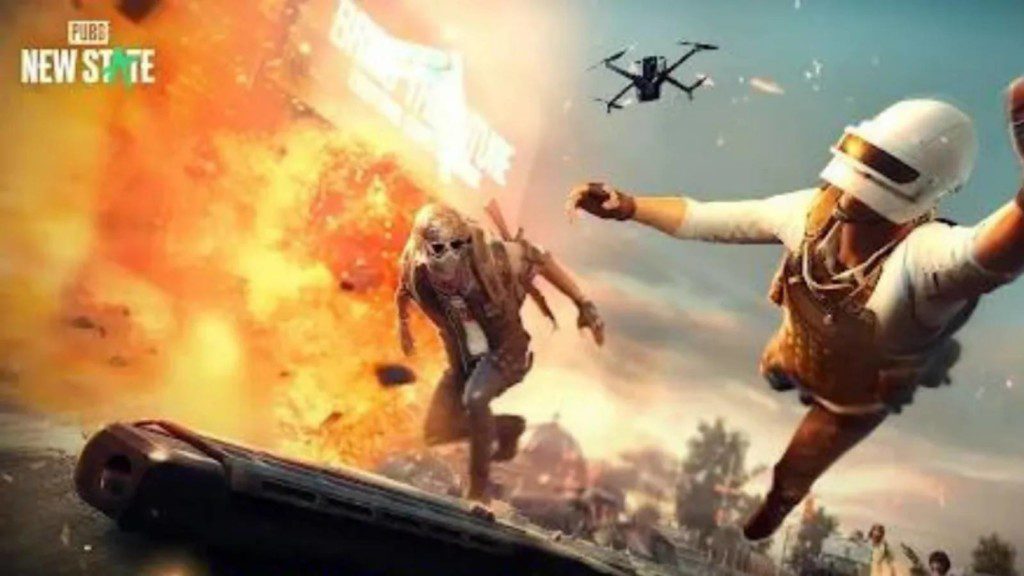 Using or advertising unauthorised or third party programs that are not permitted by the company
Modifications of game client and servers that violate copyright laws
Exploiting bugs and glitches in the game
Using inappropriate language and  nicknames in the game
Attempting cash transactions by using nickname or name generated under a game mode
Killing up own squadmates
Going AFK (Away From Keyboard) while being in a match
Publishing personal information and manipulating match results
Trading/Selling accounts
Related: Top 5 tips for beginners in PUBG New State
If players are caught using any of the third party programs and other mentioned points then their account will be liable to face the consequences set by the officials.
Penalty Criteria Table for Misconduct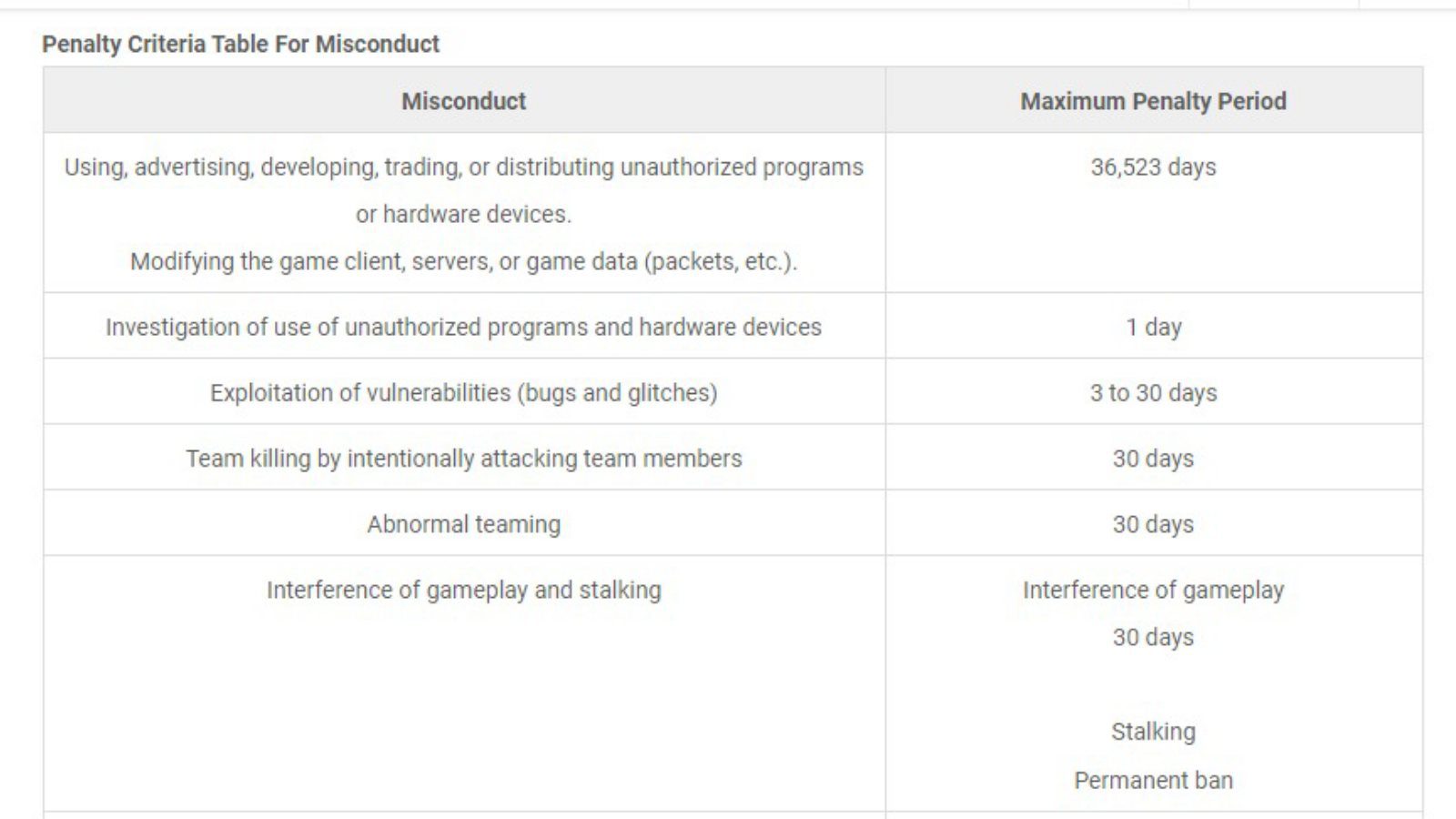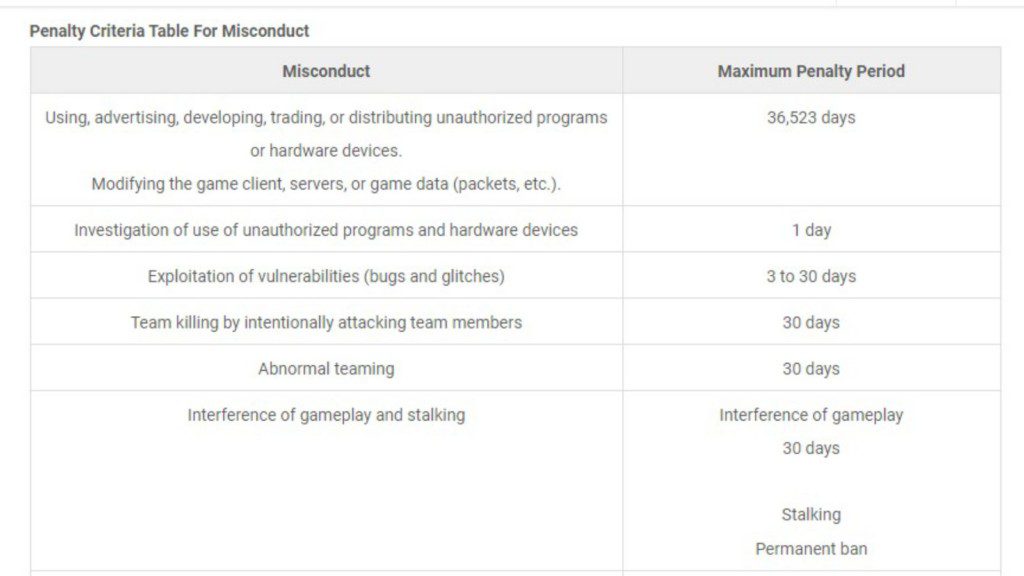 As mentioned above, the company has kept strict punishments for those who use unauthorised programs. In addition to that, players publishing personal information and stealing other's account will face a permanent ban. So far, Krafton has been able to keep the hackers in check, players hope for the same anti cheat system in different games.
In order to view the full rules of conduct of PUBG New State, players can click here.
Also Read: Krafton collaborates with popular Indian singers for an exclusive music video of PUBG New State