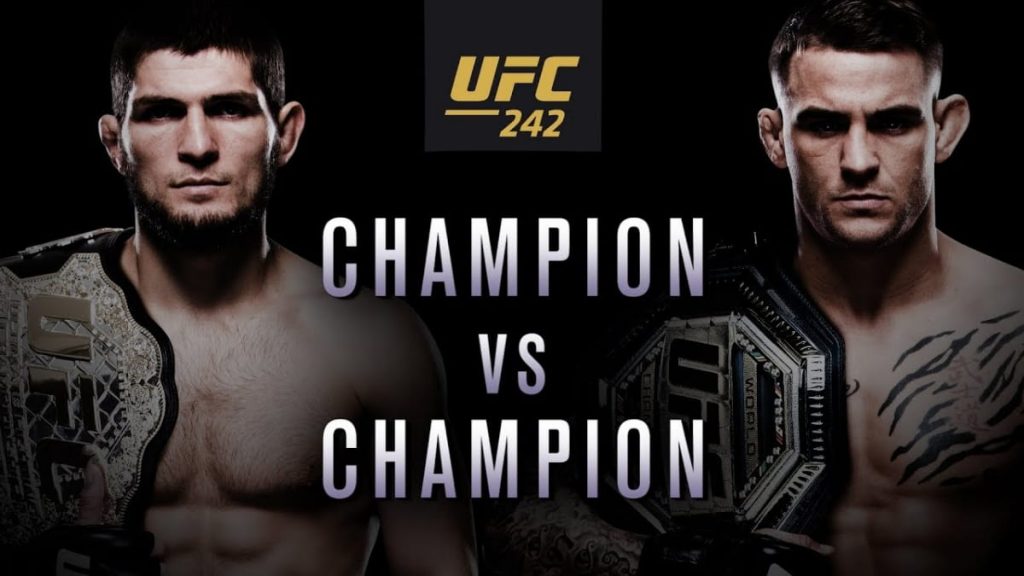 On this day last year, the unbeatable champ Khabib Nurmagomedov entered the ring against Dustin Poirier.
This was the title unification bout between the current champion Khabib and the interim champion Dustin Poirier.
Khabib the Eagle was a hot favorite in this fight as before this in UFC 229 he put the notorious Conor McGregor to sleep.
Dustin, on the other hand, earned his interim championship and was determined to give a tough bout to the Eagle.
When they both entered the ring in Abu Dhabi it was a total chaos ended in Khabib taking his winning streak to 28-0.
What happened in the fight?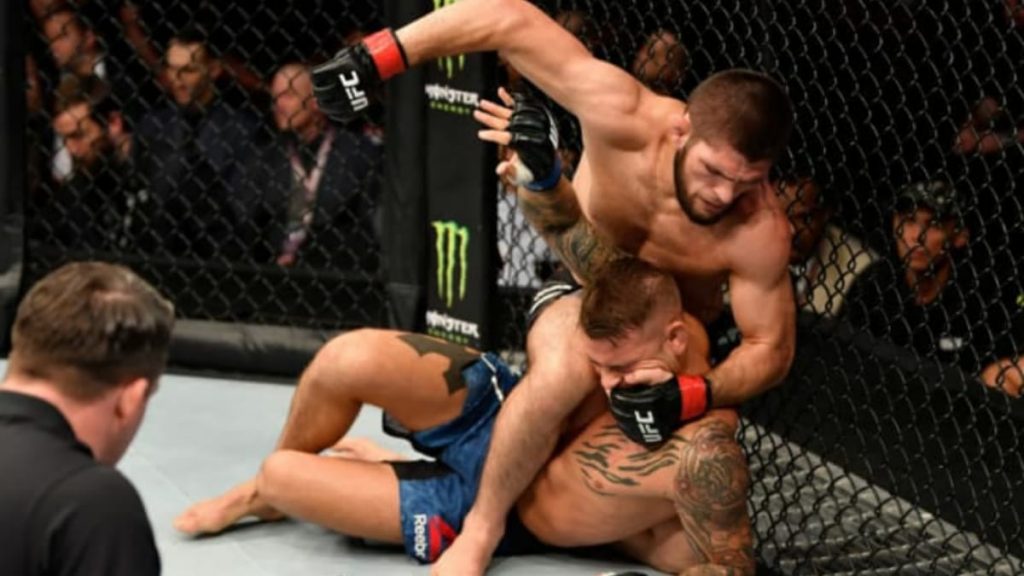 Dustin Poirier entered the ring as underdog and Khabib was the hot favorite.
Both of them landed some serious blows on each other in the first two rounds and exchanged some heavy kicks and punches.
As we all are aware of the ground fighting abilities of the Eagle Khabib, he was trying to take Poirier in his territory.
In the 3rd round, Khabib succeeded in taking control over Poirier and applied a rear-naked choke on him forcing him to tap out.
Porier was literally in tears after this fight that he lost the chance to hold the belt in his hands but the Eagle declared that he is one of the greatest UFC fighters of all time.
Khabib was to face Tony Ferguson next but due to COVID-19 lockdown in Russia, he couldn't come for the fight.
Gaethje took this opportunity and faced Tony in a fight in which he defeated him.
Now Khabib and Gaethje will go one on one against each other on UFC 254 that will be aired on 24th October.
It is going to be interested to see whether the Eagle will take his winning streak to 29-0 or Gaethje will get his hands on the belt.
Relive the glimpses of the fight:
Also Read: "Wonderboy" Thompson's "first Twitter call out ever", aimed at Leon Edwards