The former UFC two-division champion Henry Cejudo once again took a toll on UFC Flyweight champion Deiveson Figueiredo. Figueiredo defended his title on two consecutive pay-per-views this year and became the first champion to do so.
Deiveson Figueiredo and Brandon Moreno fought a battle at UFC 256, Figueiredo was not well before this fight, and even after this fight, he was admitted to the hospital. But Moreno and Figueiredo tore each other for 5 rounds and the fight ended in a draw at the end.
This fight won many people's hearts and even the UFC president Dana White, named Deiveson Figueiredo as the fighter of the year 2020. The former champion Cejudo didn't like it, he trolled Figueiredo with a photo of him while he was a hair designer.
Cejudo says, "I see you are an expert on blowing because of your last fight suc**d. And this is your fighter of the year Dana White, I'd knock his ass out in 1 and that is 1 minute! #rentachamp, Deiveson Figueiredo."
Since his retirement 'Triple C' has been talking a lot about Figueiredo who is on a six-fight win streak at UFC, which includes victories over Alexandre Pantoja, Joseph Benavidez, Alex Perez, and recently a draw against Brandon Moreno.
Deiveson Figueiredo wants a title fight such as BMF in 2021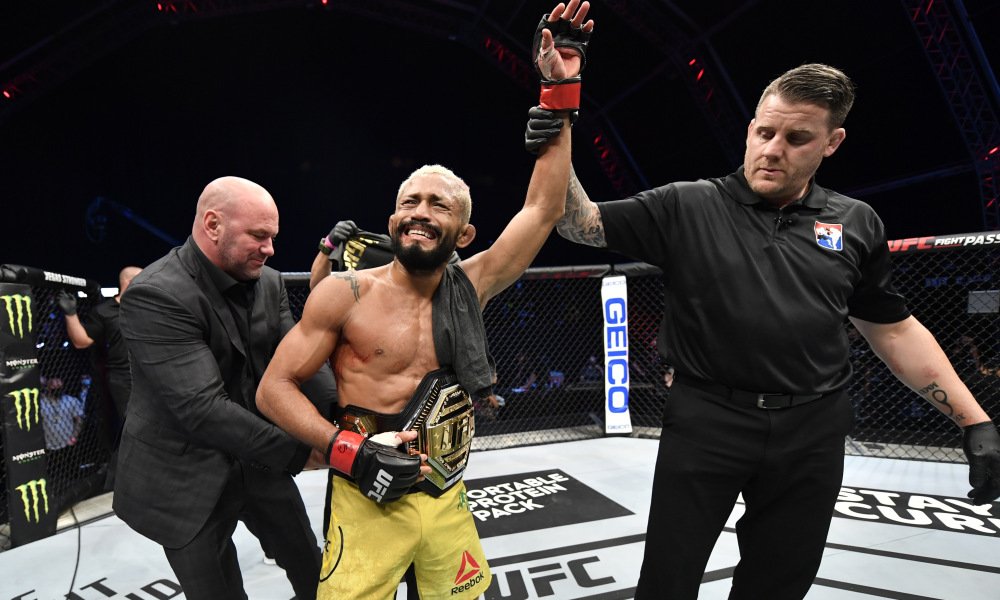 The Flyweight king Deiveson Figueiredo, is aiming to return to the Octagon in 2021 as soon as possible to increase more title defenses in his UFC record. He is also aiming to be the BMF of the Flyweight division.
In one of his recent interview with MMA Fighting, Figueiredo says "They could do a belt between the 125 and 135 divisions, set up a weight and see who's the baddest motherfu**er in the lightweights,"
"I want to fight Cejudo, man. He talks a lot, he's always talking about everyone, so I want to stop this guy. I want to shut his mouth." Now it is going to be interesting to see will 'Triple C' come out of retirement and challenge Figueiredo?"
Also Read: "This is the best fight for 185, the No. 1 against the No. 2," Paulo Costa's manager demands interim title match against Robert Whittaker