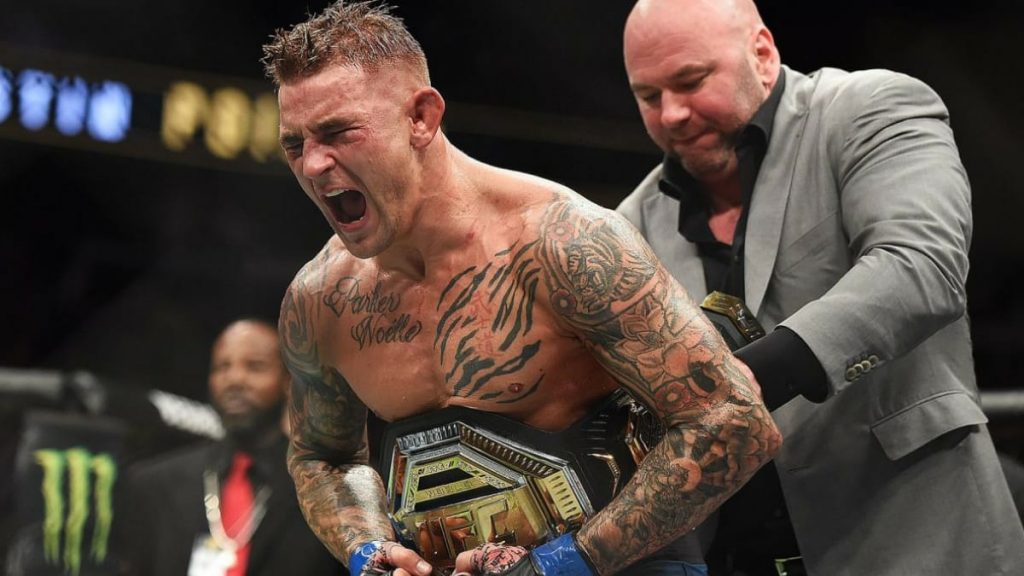 Former UFC Interim Lightweight Champion Dustin Poirier is all set for his rematch against the former champ Conor McGregor on 23 Jan 2021, on fight island Abu Dhabi. Poirier was knocked out by Conor in the first fight but according to Poirier, this is not a payback or a revenge fight for him.
In the last fight he made it extremely personal and as we all know hoe good Conor is in playing mind games, so naturally he got inside his head. Before the fight, Dustin stated that "I have never disliked somebody that much I have ever fought." He even claimed that he got carried away in that fight because of his emotions and that affected the result of the fight.
This time things are a little different Dustin said in an interview with Theo Von, "This isn't a revenge fight for me. Of course, those things are great. I go out there and beat him, those are all part of this storyline, things I'm going to think about and be happy with, but that's not the driving force of each day. I'm driven by the main goal: becoming the world champion, being the best."
Dustin is aware of the history between them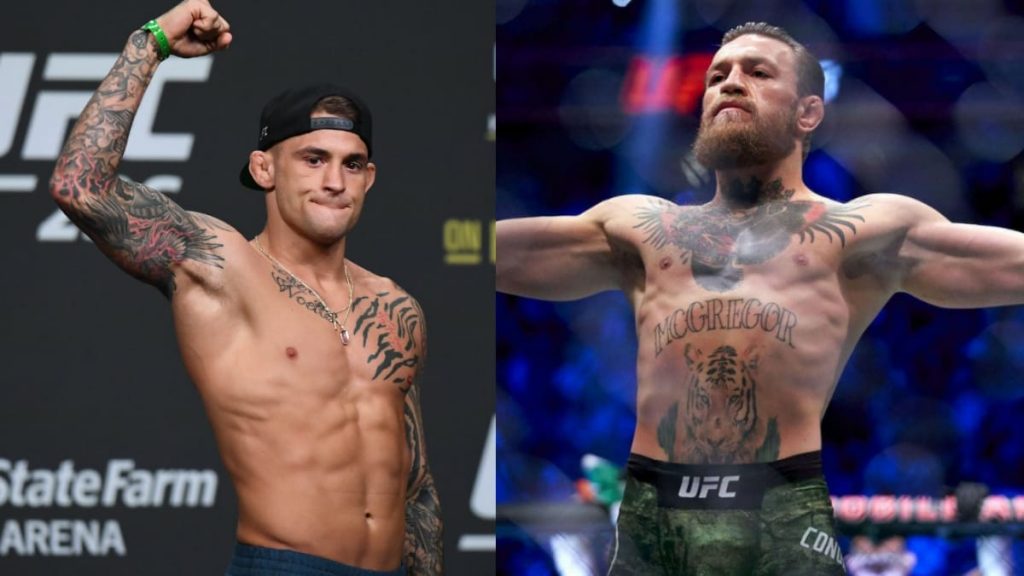 Dustin also said, "It's so much history involved in this fight The full circle, fighting him again now, becoming the interim champ, switching weight classes. So much going into this that I know what a win does not only for me and for my legacy, but for my family, their future financially. I know what comes with a win, and I'm ready to bear that weight at this point in my career."
Both of them are ready to have at it and we as fans are eagerly waiting for this fight to happen.
Also read "I deserve more money, I deserve a bigger piece of the cake" Joanna Jedrzejczyk demands title shot and raise before making a comeback.